»

Fowler School of Law - Administration

Chapman University Dale E. Fowler School of Law owes its success in large part to the dedication and hard work of its administrative team. Below is a list of senior administrators working to support the school's mission.
Marisa S. Cianciarulo
Interim Dean and Donald P. Kennedy Chair in Law
(714) 628-2612
cianciar@chapman.edu
Marisa S. Cianciarulo is a specialist in immigration law with a human rights focus at Chapman University Fowler School of Law. She founded Chapman's Bette and Wylie Aitken Family Violence (now Family Protection) Clinic in 2006 and served as its director until 2017. Prior to being appointed interim dean, Dean Cianciarulo served as the law school's associate dean for academic affairs from 2017 to 2021.
Before joining the faculty of Chapman University in 2006, Dean Cianciarulo practiced immigration law in the Washington, D.C. area, served as a staff attorney with the American Bar Association's Commission on Immigration, and taught in the Villanova Law School Clinic for Asylum, Refugee and Emigrant Services. She received her B.A. from the Catholic University of America, her JD from American University Washington College of Law, and her M.A. from American University School of International Service.
Jenny Carey
Associate Dean for Academic Affairs
(714) 628-2627
carey@chapman.edu
Jenny Carey joined the Fowler School of Law as a Legal Research and Writing Professor in 2005, and since 2008, she has served as co-coordinator of the Legal Research and Writing program at Chapman. Dean Carey holds a M.S.W. from UCLA and received her Juris Doctor from UCLA, where she completed the Program in Public Interest Law and Policy. After graduating from law school, Dean Carey joined the law firm of Rutan & Tucker in Costa Mesa as an associate in the Labor & Employment Section.
Amy Rogan-Mehta
Associate Dean for Administration
714-628-2509
roganmehta@chapman.edu
Prior to joining the administrative team at Fowler School of Law, Amy Rogan-Mehta was the Associate Dean for Student Development at Marquette University Law School in Milwaukee, Wisconsin. At Marquette, she oversaw the law school's academic success and student affairs offices. Dean Rogan-Mehta previously practiced law at the Milwaukee firm of Reinhart Boerner Van Deuren s.c., where she was a member of the Product Distribution and Franchise Team and the Software, Technology and Licensing Team. She also served as an intern to the Honorable Diane S. Sykes of the Seventh Circuit Court of Appeals and a research assistant to the Honorable Russell D. Feingold. Before pursuing a legal career, Ms. Rogan-Mehta worked as a social worker and mental health therapist at various non-profit and healthcare organizations located in Southeastern Wisconsin and Minnesota. Dean Rogan-Mehta graduated first in her class from Marquette University Law School. She also holds a master's degree from Columbia University in the city of New York and graduated with a bachelor's degree, cum laude, from St. Catherine University in Saint Paul, Minnesota.

Richard E. Redding
Associate Dean for Research and Faculty Development
714-628-2688
redding@chapman.edu
Dr. Redding most recently served as the Vice Chancellor for Graduate Education at Chapman University, where he also held the Wang-Fradkin Chair, which is the highest honor Chapman can bestow on a faculty member for exceptional merit in scholarly or creative activity. He previously served as the Associate Dean for Academic Affairs and Associate Dean for Administration at the Fowler School of Law. Dr. Redding also holds appointments as Professor of Psychology in the Crean College of Health and Behavioral Sciences and Professor of Education in the Attallah College of Educational Studies.
Previously, Dr. Redding was Professor of Law at Villanova University School of Law, Research Professor of Psychology at Drexel University, and Director of the JD/PhD Program in Law and Psychology at Villanova and Drexel Universities. Before that, he was an Assistant Professor and Associate Director of the Institute of Law, Psychiatry, and Public Policy at the University of Virginia School of Law.
Nidhi Parikh Vogt
Assistant Dean for Student Affairs
(714) 628-2681
nvogt@chapman.edu
Nidhi Parikh Vogt is the Assistant Dean for Student Affairs. Dean Vogt earned her B.A. at Vanderbilt University and her J.D. at the University of Connecticut School of Law. She is a licensed attorney in California and brings over a decade of experience in law school administration including student and alumni relations, admissions, career development, and Title IX investigations.
After law school, Dean Vogt also ran and managed her own solo practice where she specialized in trusts and estates. Prior to joining Fowler School of Law, she served as an Assistant Dean for Students, first at Whittier Law School and then at Concord Law School at Purdue University Global. Dean Vogt is the law school's liaison between students and the administration and faculty. Her current duties include administration of student affairs through personalized counsel and guidance, programming, communication, and engagement.

Justin Cruz
Assistant Dean of Admission and Diversity Initiatives
(714) 628-2594
jucruz@chapman.edu
Justin Cruz earned his BS in Industrial and Systems Engineering with Honor from the Georgia Institute of Technology in Atlanta, Georgia and his JD from Washington University School of Law in St. Louis, Missouri. While in law school, Dean Cruz was Managing Editor of the Washington University Law Review and received the CALI Excellence Award for his work in the Intellectual Property and Business Formation Clinic. After graduating from Washington University, Dean Cruz worked in the area of intellectual property law as in-house counsel for a fortune 500 company. Prior to joining Chapman, he served as Associate Dean of Student Affairs at Barry University School of Law in Orlando, Florida, and as Assistant Director of Admission at Thomas Jefferson School of Law (TJSL) in San Diego, California. In addition, Dean Cruz was an adjunct professor at TJSL where he taught in the Intellectual Property Law Practicum course. Prior to his career in law, Dean Cruz worked as an engineer for Caterpillar, Inc.
He currently serves in various diversity leadership positions, including as a member of the Law School Admission Council (LSAC) Diversity Committee, as a standing executive committee member for the Annual Meeting of Law School Diversity Professionals (AMLSDP), and as a board member of the Thurgood Marshall Bar Association. He also previously served as Vice Chair for the American Bar Association (ABA) Young Lawyer's Division Minorities in the Profession Committee (MIPC) and Mentorship Chair for the Law School Admissions Minority Network Group.
Susie Park
Assistant Dean for Career Services
(714) 628-2626
suspark@chapman.edu
A native of Southern California, Dean Park graduated from the University of California, Irvine with a degree in English and then went on to earn her Juris Doctor from the USC Gould School of Law. As a law student, she served as a legal writing fellow and editor of the Southern California Interdisciplinary Law Journal. Following law school, Dean Park worked as a corporate associate at Sheppard, Mullin, Richter & Hampton LLP and McDermott Will & Emery LLP, where she focused her work on mergers and acquisitions and finance transactions. She then worked as a freelance attorney in Los Angeles and Orange County.
Prior to joining the Chapman Fowler School of Law, Dean Park served as the Assistant Dean of Career and Professional Development at Whittier Law School. Her current duties as Assistant Dean include overall administration of the Career Services office, counseling students and alumni, maintaining and establishing relationships with employers, and acting as a liaison between students, alumni and employers.
Sherry Leysen
Hugh and Hazel Darling Foundation Library Director
(714) 628-2546
leysen@chapman.edu
Sherry Leysen leads the Darling Law Library. Professor Leysen has a decade of law library experience, including positions at the William M. Rains Library at Loyola Law School, Los Angeles, and the Gallagher Law Library at the University of Washington School of Law. She is a licensed attorney in California and is an active member of the American Association of Law Libraries and the Southern California Association of Law Libraries. Her primary research and teaching interests include advanced legal research, legal research learning and pedagogy, and foreign, comparative, and international law research and sources.
Professor Leysen received a B.A. in Psychology from the University of California at Santa Barbara, a M.A. in Psychology (Pre-Clinical) from Chapman University, a JD from Loyola Law School, Los Angeles, and a M.L.I.S. with a Certificate in Law Librarianship from the University of Washington. Before her academic career, she served as an intellectual property licensing director.
George Willis
Director of the Tax Law Clinic, Clinical Professor and Administrator of the Graduate Tax Programs
(714) 628-2531
gwillis@chapman.edu
George Willis earned his BS in Finance from California State University, Long Beach and earned his JD from the Chapman University Fowler School of Law. He has achieved numerous advanced certifications in varied areas of development. Prior to joining Fowler, he was a sole practitioner in tax, business and estate planning. He worked for the Internal Revenue Service, Estate and Gift Tax Division, and at the First American Corporation under their general counsel.
As a member of the ABA section for Taxation, he is actively involved with the Committee for Low Income Taxpayers and serves as the moderator of their listserv. He also performs pro bono work as a member of the Ninth Circuit Court of Appeals Pro Bono Panel, and as an attorney-volunteer for the Public Law Center in Orange County, California.

Sarira A. Sadeghi
Sam & Ash Director of Academic Achievement
(714) 628-2672
ssadeghi@chapman.edu
Sarira A. Sadeghi is the Sam & Ash Director of Academic Achievement at the Chapman University Fowler School of Law, working to provide academic support and bar preparation services to students. She was previously an Assistant Professor at the University of La Verne College of Law, where she served as Interim Director of the Center for Academic and Bar Readiness. In addition to working with first-year law students on study and exam skills, Professor Sadeghi has developed a foundational skills class for second-year law students, taught bar preparation courses, and worked with doctrinal faculty in developing a skills-based perspective in their course offerings.
A graduate of American University's Washington College of Law, Professor Sadeghi spent several years as a staff attorney at the Supreme Court of Nevada, where she worked on civil cases, edited opinions for publication, and created and delivered an orientation and training program for incoming attorneys. She is an editor of The Learning Curve and has presented on several occasions to various academic support conferences.
Kelly Farano
Director of Administrative Operations
(714) 628-2693
farano@chapman.edu
Kelly Farano earned dual B.S. degrees in Finance, Real Estate and Law and International Business from California State University, Long Beach, and earned her MBA from Chapman University Argyros School of Business & Economics. Before becoming Fowler School of Law's business manager in 2017, she worked since 2010 at Laguna Woods Village as a financial services manager, budget and financial planning supervisor, and budget analyst. She previously worked at the Irvine Company as a commissions staff accountant and at Black Dot Wireless as a junior financial analyst.
Robin Apodaca
Director of Career Services
(714) 628-2593
rapodaca@chapman.edu
Director Apodaca is a professional with over 16 years of law school career services experience. Prior to joining the Chapman Fowler School of Law, Director Apodaca served as the Director of Career Development at the University of La Verne College of Law, where she was responsible for providing a full suite of personalized services to law students while helping them create, execute, and meet career goals and objectives. Her current duties include working under the direction of Assistant Dean Park to develop and implement strategies for career advising, employer outreach, and programming services; meeting with and advising law students and alumni; overseeing the 1L Professional Development program; and fostering and maintaining relationships with current and prospective employers.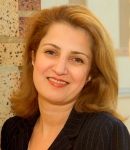 Maryam Isles
Registrar
(714) 628-2522
misles@chapman.edu
Maryam Isles is responsible for administering the school's academic operations relating to registration, schedule of classes, records maintenance, examinations, grades, and graduation. She earned both her bachelor's and master's degrees from California State University, Fullerton. Prior to joining Chapman, she served as director of student services and as registrar for the Southern California College of Business & Law, where she also taught as part-time faculty for general education courses. Since 1999, she has served as admissions coordinator and counselor for the Fowler School of Law admissions office, becoming registrar in 2001. She is a member of the American Association for Collegiate Registrars and Admission Officers (AACRAO) and the Pacific Association of Collegiate Registrars & Admissions Officers (PACRAO), and has presented at AACRAO's and PACRAO's conferences. She also served as an area representative (2007 – 2008) and board member (2008 – 2011) for the National Network of Law School Officers.
Pj Perez
Digital Media & Marketing Manager
(714) 628-2658
pjperez@chapman.edu
Pj Perez leads the Fowler School of Law's marketing, communications, and outreach efforts. Prior to joining Chapman, Perez was Web & Digital Content Manager for The Cosmopolitan of Las Vegas. He previously enjoyed a long and varied career in Las Vegas as a magazine editor, freelance journalist, communications consultant, small business owner, and content producer for companies such as Google, Zagat Survey, and Vegas.com. He earned his Bachelor of Arts, cum laude, in Journalism & Media Studies and Sociology from the University of Nevada, Las Vegas.
Learn More About Chapman Law
---