The College of Performing Arts thrives on the support of those who love the performing arts. We offer a number of ways to express that support of all that we do:
Flexible Giving Options
Cash, credit, stocks, wire transfers, pledges, payroll deduction for Chapman University employees, company matching programs and planned gifts are some of the many vehicles you can use to give your support to the College of Performing Arts. You may also make a gift today by using your credit card through Chapman University's e-commerce platform.
Gifts In Kind
The College of Performing Arts often accepts gifts of music, books, works of art, and items we can use as props or costumes in our productions.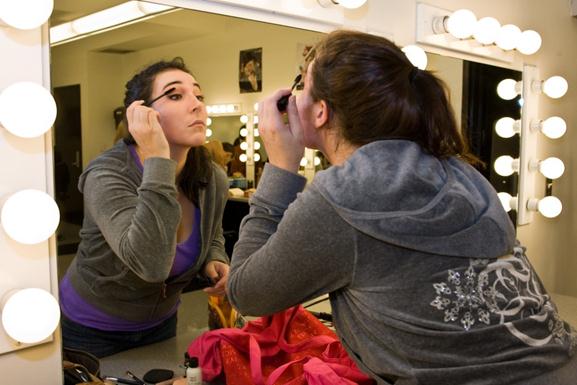 Honorary, Memorial and Tribute Gifts
Gifts can be made to honor a professor, family member or friend who was a part of the performing arts community, dedicated to arts education or played an important role in your education.
Endowments for Chairs and Student Scholarships
You can create a chair or name a scholarship fund with an endowment. Endowments are important because they create a reliable stream of income for the program as the principal grows over time.
Volunteer
You can volunteer your time and talents to assist us in raising awareness of our programs and performances in the community.
Production Underwriting
Production underwriting focuses resources toward a specific performance or production.
Bring Your Friends to Performances
Our student performers enjoy engaging with audiences, and that give-and-take is at the heart of all live performance. Tell your friends about the great performance you saw on campus and bring them with you!
Use Social Media to Get the Word Out
You can join our mailing list for email updates, and you can follow us on our blog, Facebook and Twitter for live updates on College of Performing Arts news and performances.