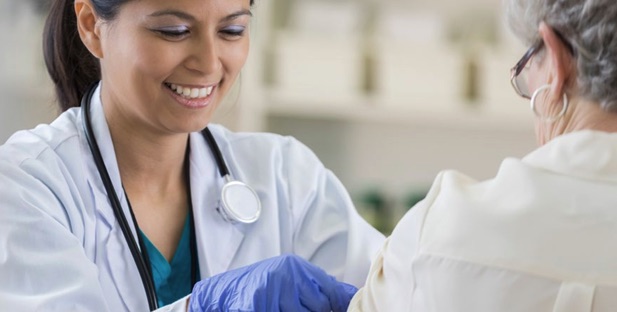 PGY-1 Pharmacy Residency at Chapman-SCAN-Providence
»

PGY-1 Pharmacy Residency at Chapman-SCAN-Providence

In this one-year residency with Chapman University, SCAN Health Plan, and Providence Medical Foundation, the resident will gain a thorough understanding and demonstrate expertise in senior-focused managed care pharmacy practice and management. This residency develops expert managed care pharmacist clinicians with diverse patient care experiences, leadership, and education skills.

The resident will gain experience in formulary and utilization management, coverage determinations, appeals, and grievances, and medication therapy management through specific tasks in the program, including
Providing clinical pharmacist services within SCAN Health Plan
Providing direct ambulatory and population-based patient care at Providence Medical Foundation
Conducting a yearlong outcomes-based research project
In addition, the resident will learn about Medicare Part D regulations, STAR and HEDIS quality measures, pharmacy trends analysis, and community ambulatory care. The resident will also earn a teaching skills certificate from Chapman University. 
Admission and Application Information
Requirements for acceptance:
A Doctor of Pharmacy Degree from a School of Pharmacy accredited by the Accreditation Council for Pharmacy Education (ACPE)
A pharmacist license, valid in California (or capable of obtaining licensure in the state)
A current GPA of at least 3.0 on the standardized GPA scale, or a "Pass" grade in a "Pass/Fail" program
Strong communication and interpersonal skills and a commitment to teamwork, as well as the ability to interact with others in various environments
The ability to provide clinical and classroom instruction to student pharmacists
How to apply:
We participate in the ASHP PhORCAS electronic application service, which is the only method for applying to our program. Please provide the following via the PhORCAS website

A completed application
Three letters of recommendation
Current pharmacy college transcripts
Letter of intent
Curriculum Vitae

We require the resident applicant to participate in the ASHP MATCHING program
Personal interviews will be scheduled for the month of January and February. Selected applicants will be notified of their interview times
Why Choose the Chapman/SCAN/Providence Managed Care Residency Program?
The Chapman/SCAN/Providence PGY-1 Managed Care residency is ASHP accredited. The resident will take part in a uniquely designed program with a focus on managed care while also gaining experience in ambulatory care and academia. The resident will be exposed to managed care at SCAN Health Plan as well as at Providence Medical Foundation. In addition, the resident will conduct a year-long outcomes-based research project and receive a teaching certificate at the completion of the residency program.
Compensation and Benefits
The appointment period is 12 months from July 1 through June 30. Compensation for the first year of residency is approximately $55,000. For resident benefits please refer to this page through Chapman University. 
Residency accommodations include their work area, travel, and registration for residency-related conferences.
Number of positions: 1
Period of appointment: 12 months
Frequently Asked Questions
What is the structure of the residency?
The resident spends approximately 2.5 days at SCAN Health Plan and 2.5 days at Providence Medical Foundation throughout the week. The resident will also spend some time at Chapman University School of Pharmacy when they have teaching commitments as part of the teaching certificate program. At SCAN Health Plan the primary focus will be on managed care. At Providence Medical Foundation the primary focus will be on disease management in an ambulatory care setting and managed care. The resident will also have an opportunity to conduct post-discharge medication reconciliation for patients at Providence as this is one of the required learning experiences during the residency year.   
What types of elective learning experiences does the residency offer?
Elective learning experiences vary and can be tailored to the resident's interests. The resident will have an opportunity to select one elective rotation at Providence Medical Foundation. Some examples of elective learning experiences are medication safety, specialty pharmacies, and refill center. The resident is also welcome to select an extension of any learning experiences throughout the residency year as part of their elective learning experience.
Is participation in the teaching certificate program mandatory?
Yes, the managed care resident is required to participate in the CUSP Teaching Certificate program and successfully accomplish all the requirements by the end of the program.
Do I have to conduct a research project?
Yes. The resident is expected to conduct a yearlong research project and present at the Western States Conference at the end of the residency year.
How is the research project topic selected?
The resident will have an opportunity to meet with the Residency Program Director and other preceptors at the beginning of the residency year to discuss research interests. The research topic can be tailored to residents' interests and opportunities available during the residency year. However, the research topic should focus on a managed care topic.  
How much paid time off may I have?
For resident benefits please refer to this Chapman University index site. 
Can I attend conferences during my residency?
The residency offers compensation for travel to the ASHP and Western States conferences each year. You may discuss with the program director if additional support is needed.
To whom should my Letter of Intent & Letters of Recommendation be addressed?
Please address your Letter of Intent & Letters of Recommendation to:
Tri Tran, PharmD, BCGP
Residency Program Director
SCAN Health Plan
Additional Contact Information
Please feel free to contact us if you have questions about our program. We look forward to hearing from you.
Tri Tran, PharmD, BCGP
Residency Program Director
SCAN Health Plan
TMTran@scanhealthplan.com
Jelena Lewis, PharmD, BCACP, APh
Residency Site Coordinator
Assistant Professor of Pharmacy Practice
Chapman University School of Pharmacy
jelewis@chapman.edu
Caroline Vovan, PharmD
Senior Manager, Ambulatory Care Pharmacy
Providence Medical Foundation
Caroline.vovan@stjoe.org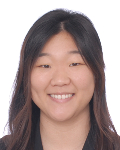 Heidi Lee
2021-2022 Chapman University/SCAN/Providence PGY-1 Managed Care Resident
Due to the unique structure of the program, it provides opportunities to strengthen both a pharmacist's managed care and ambulatory care skills, ultimately advocating for a more well-rounded pharmacist. The program is supported by some of the greatest mentors I have met throughout my pharmacy career which is what makes this program so outstanding.
Current Resident
Matthew Pawlowski, PharmD
2023-2024 Chapman University/SCAN/Providence PGY-1 Managed Care Resident
Matthew Pawlowski, PharmD, is the 2023-2024 Chapman/SCAN/Providence PGY-1 Managed Care Resident. Dr. Pawlowski obtained his Doctor of Pharmacy degree from the University of Arizona's R. Ken Coit College of Pharmacy. Throughout the completion of his PharmD degree, Dr. Pawlowski was involved in research in conjunction with the University of Arizona and Maricopa County Immunization Health Pods, while also completing professional internships within specialty pharmacy, MTM delivery, and community pharmacy. He is passionate about population-based healthcare initiatives and participated in the University of Arizona's Rural Health Professions Program, delivering healthcare services to rural and underserved communities throughout the state of Arizona. Dr. Pawlowski aims to improve patient access to medication therapy through the implementation of cost-containment strategies within the managed care setting, during his residency and beyond. As part of the Chapman/SCAN/Providence residency experience, he is excited to collaborate with a healthcare team dedicated to improving patient outcomes in both ambulatory care and managed care settings, while honing his teaching skills through student mentorship opportunities.