»

Bios of Nexus Panelists
Jennifer Barrera

Jennifer Barrera joined the California Chamber of Commerce in September 2010 as a policy advocate for labor and employment, legal and taxation issues. Ms. Barrera previously worked at Carlton DiSante & Freudenberger, LLP, representing employers in both state and federal court on a variety of issues, including wage and hour disputes, discrimination, harassment, retaliation, breach of contract, and wrongful termination. She also advised both small and large businesses on compliance issues, presented seminars on various employment-related topics, and regularly authored articles in human resources publications.
Ms. Barrera earned her B.A. in English from California State University, Bakersfield and her JD with high honors from California Western School of Law.
Mark Budensiek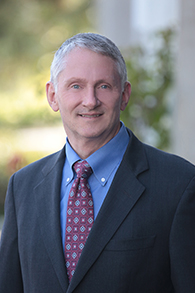 Mark D. Budensiek heads up the employment law counseling practice, focusing on the practice of "preventive employment law," at Klatte, Budensiek & Young-Agriesti (KBY), LLP. He was previously selected by the Daily Journal as one of California's Top 75 employment law attorneys. Mr. Budensiek's educational background in Human Resources Management and years of leadership experience in the U.S. Armed Forces are an invaluable complement to his practice. Stanford Law School awarded him a law degree with distinction while he was serving on active duty as a U.S. Naval officer. After law school he continued to serve as an officer in the U.S. Navy Judge Advocate General's Corps, both on active duty and later as a reservist, until retiring from the Navy.
Jared R. Callister

Jared R. Callister is currently a partner at the law firm of Fishman, Larsen, Chaltraw & Zeitler (FLCZ) where he concentrates in the firm's tax and estate planning practice.  In particular, Mr. Callister assists businesses and their owners with respect to corporate, partnership and real estate transactions and taxation; business and individual tax planning; estate planning; and taxation of exempt organizations.  Prior to joining FLCZ, he served as an attorney-adviser to the Honorable Stephen J. Swift of the United States Tax Court in Washington, D.C. Mr. Callister's unique background and knowledge enable him to effectively represent taxpayers before the IRS, the Franchise Tax Board, the Board of Equalization and the United States Tax Court. His specialization in complex tax, estate, and business succession planning helps his clients preserve and protect their wealth for future generations. 
Mr. Callister received a Master of Laws in Taxation (LL.M.) from Georgetown University and his JD from George Mason University. Super Lawyers Magazine named him as a "Rising Star" in the field of tax law in 2013 and 2014 and he has frequently been cited as an expert for various print and media publications. Mr. Callister has also made numerous television and radio appearances to discuss current tax law issues. 
John Doherty

After more than 15 years in the legal and political field, John Doherty was named Vice President of State Policy & Politics and General Counsel for TechNet in 2013. Mr. Doherty is responsible for guiding TechNet in achieving its goal of uniting CEOs and senior executives with leading policy makers in a bipartisan effort to sustain and advance America's global leadership in technology and innovation at the state level. Doherty arrived at TechNet following a three year period as Vice President of State Government Affairs for UnitedHealth Group, a diversified Fortune 25 health and well-being company where he had multi-state, regional and national responsibilities for local and state government relationships.
Ethan Elkind

Ethan Elkind is the Associate Director of the Climate Change and Business Program with a joint appointment at the University of California Berkeley School of Law and the University of California Los Angeles School of Law. In this capacity, he serves as the lead author of UCLA - UC Berkeley's grant-funded series of policy reports on business solutions to combat climate change. Mr. Elkind has a background in the California Environmental Quality Act (CEQA), climate change law, environmental justice and other environmental law topics. In 2005, he co-founded The Nakwatsvewat Institute, Inc., a Native American nonprofit organization that provides alternative dispute resolution services and support for tribal governance, justice and educational institutions. His book on the history of the modern Los Angeles Metro Rail system was published by University of California Press in January 2014.
Mr. Elkind earned his B.A. from Brown University and his JD from the University of California Los Angeles. He has been a member of the UCLA Law faculty since 2006.
Thomas Fellenz

Thomas Fellenz, Chief Counsel for the California High-Speed Rail Authority, is a licensed civil engineer and has practiced law for more than twenty years. As the head of the Authority's legal team he and his staff provide legal advice to executive management. They also handle issues involving governmental tort liability, public contracts, procurement, personnel, environmental, real property eminent domain, administrative and civil litigation.
Prior to his current appointment, Mr. Fellenz was the Deputy Chief Counsel of California Department of Transportation (Caltrans). He is currently serving his second four-year term on the Board of Directors for the Sacramento Suburban Water District which serves more than 171,000 water customers. Mr. Fellenz earned a B.S. in civil engineering from University of California Davis and a law degree from McGeorge School of Law.
Steven Ferrey
Steven Ferrey is a professor of law at Suffolk University Law School in Boston, MA. Mr. Ferrey has served as visiting professor of law at Harvard Law School and Boston University Law School. He recently has served as Vice-Chair of two different ABA Energy Committees. Mr. Ferrey is the author of seven books and 100 articles on environmental and energy law and regulatory topics. He has testified as an expert witness before six different committees of the United States Congress regarding administrative regulations, and consults for major energy clients. Since 1993, he has served as a primary legal advisor to the World Bank and the United Nations on renewable energy and climate change projects in several developing countries in Asia, Africa and elsewhere. In addition to a JD, he holds a B.A. in economics, a Masters degree in urban and regional environmental/energy planning, and was a Fulbright Fellow in London between his graduate degrees.
James V. Lacy

James V. Lacy is co-founder and managing partner of Wewer & Lacy, LLP. Mr. Lacy has over 25 years of experience as a manager and director of nonprofit organizations, and has acted as legal counsel to charitable organizations and other nonprofits since 1979. Mr. Lacy advises clients in obtaining and maintaining federal and state tax exemption. He also assists public policy organizations and trade associations in obtaining the full range of nonprofit benefits for their organizations, including: nonprofit postal permits; organization of tax deductible supporting charitable foundation subsidiaries; and establishment of separate segregated funds for political action. Mr. Lacy has experience conducting executive benefits transactions, and conducting administrative litigation in both U.S. Postal Service appeals and state charitable authority enforcement actions. Mr. Lacy also conducts Federal and state court litigation on first amendment public policy issues of concern to nonprofit organization and individuals.
Mr. Lacy received his JD from Pepperdine University and his undergraduate degree in international relations from the University of Southern California.
Thomas J.P. McHenry

Thomas J.P. McHenry is a partner in Gibson, Dunn & Crutcher's Los Angeles office and a member of the firm's Environmental Litigation and Mass Tort Practice Group. Mr. McHenry practices general environmental law with an emphasis on air quality, hazardous waste, environmental diligence, land use and energy issues. He has served on a number of California governmental advisory bodies including: the California EPA Blue Ribbon Commission for a Unified Environmental Statute, the Department of Toxic Substances Control CEQA Guidance Advisory Committee, the DTSC Regulatory Structure Update, Fee Reform and Site Mitigation Update Committees and on the Environmental and Consumer Sources Work Group of the California Strategic Planning Project to Eliminate Lead Poisoning. Mr. McHenry was also appointed to serve on the City of Los Angeles Citizens Advisory Committee for the Northeast Area Plan. Mr. McHenry was formerly a partner in the law firm of McClintock, Weston, Benshoof, Rochefort, Rubalcava & MacCuish in Los Angeles as well as Special Environmental Counsel to the Northrop Corporation in El Segundo, California. He currently teaches environmental law and policy at Claremont McKenna College.
Mr. McHenry graduated from New York University Law School where he served on the Journal of International Law and Politics. He received a Master of Forest Science Degree from the Yale School of Forestry and Environmental Studies and a B.A. in history from Yale College. 
Jeffrey D. Polsky

Jeffrey D. Polsky is a partner at Fox Rothschild LLP. Mr. Polsky focuses his practice on business and employment litigation and counseling. In addition to his litigation practice, he advises and counsels employers on a wide range of employment law issues. Prior to joining Fox Rothschild LLP, Mr. Polsky was a partner with Kauff McClain & McGuire LLP in San Francisco, CA, where he practiced for nearly 20 years. He completed an externship with the Honorable Robert J. Kelleher, U.S. District Court, Central District of California, and worked on COMM/ENT, the Hastings Journal of Communications and Entertainment Law. After law school, Mr. Polsky spent two years as an associate at Martin, Ryan, and Andrada in Oakland.
Mr. Polsky earned his JD from the University of California, Hastings College of the Law and his A.B. from the University of California, Berkeley.
Andrew F. Puzder

Andrew F. Puzder is the Chief Executive Officer of CKE Restaurants, Inc., parent company of Carl's Jr. and Hardee's. Mr. Puzder previously served as Executive Vice President, General Counsel for Fidelity National Financial, Inc. and Chief Executive Officer of Santa Barbara Restaurant Group, Inc. He co-authored the book, Job Creation: How It Really Works and Why Government Doesn't Understand It. He is a frequent author and commentator on economic, political and legal issues in influential outlets including the Wall Street Journal, Forbes, Investor's Business Daily, Orange County Register, POLITICO, CNBC, Fox News, Fox Business and others.
Follow Mr. Puzder on Twitter @andypuzder
Adam B. Summers

Adam B. Summers is an editorial writer and columnist at the Orange County Register. Mr. Summers has written extensively on privatization, government reform, individual liberty, law and economics, public pension reform, occupational licensing, and various other political and economic issues. In addition to his Orange County Register articles, his articles have been published by the Wall Street Journal, Los Angeles Times, San Francisco Chronicle, U-T San Diego (formerly The San Diego Union Tribune), Atlanta Journal Constitution, Los Angeles Daily News, Washington Times, Baltimore Sun, Contra Costa Times, Los Angeles Business Journal, The Freeman, Reason magazine and many others.
Mr. Summers holds an M.A. in economics from George Mason University and a B.A. in economics and political science from the University of California, Los Angeles.
David Williams

David Williams considers himself an innovator and entrepreneur. Even as an owner of several business, his passion remains with the company he founded in 1989 to develop and produce leather and fabric care products. Mr. Williams is involved in Rotary International, Vistage and has served as President of Corona/Norco United Way. He earned his B.S in finance from California State University, Long Beach.