Open Discussion on High Schools and Workforce Readiness in Orange County
Tuesday, October 23, 2018
3:30-6:30 p.m.
Beckman Hall 404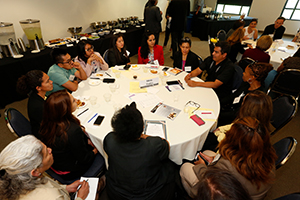 Join Attallah College for a timely and pivotal discussion on what public high schools in Orange County can do to prepare students for the 21st century workforce.
How do we educate students and parents about the realities of the current and future workplace?
What are the advantages and disadvantages of career tracks and pathways in high school?
How can we help all students meet UC and Cal State college admission requirements?
Education Roundtable5 on Excellent Schools will bring together educators, industry professionals, and community members to identify challenges and brainstorm collaborative solutions.
Event includes a reception, special guest speaker, and panel and roundtable discussions with forward-thinking leaders in education.
Free and open to the public, but preregistration is encouraged.