Open Discussion on the State of Mental Health Services in Orange County Public Schools
Tuesday, May 1, 2018
3:30-6:30 p.m.
SchoolsFirst Federal Credit Union Conference Suite
Beckman Hall 404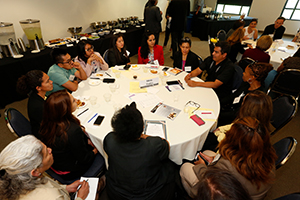 Join Attallah College for a timely and pivotal discussion on the state of mental health services in Orange County public schools.
What mental health problems are most pressing in Orange County schools?
How can we meet the diverse needs of the entire student body while maintaing standards of academic achievement?
How do we focus on well-being and destigmatize mental health

challenges

?
How can we preprare whole school communities for crisis intervention and prevention?
Roundtable4 on Excellent Schools will bring together educators, practitioners, and community members to focus on mental health services, wellness programs, and trauma-informed practices in K-12 education.
Our goal is identify challenges and brainstorm collaborative solutions.
The event includes a reception as well as a panel and roundtable discussions with forward-thinking leaders in education.
Free and open to the public, but preregistration is required.