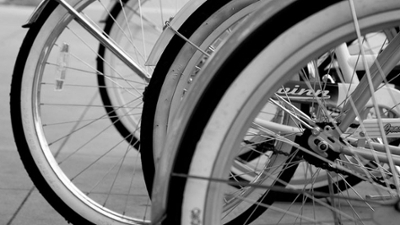 The Bike Voucher Program is offered to current Chapman students, faculty, and staff who meet the eligibility requirements. Those who qualify will receive a voucher worth $350 that may be used at one of the local bike shops listed below to cover the cost of a bike, a U-lock, and a helmet, or to upgrade your bike for commuting purposes. In exchange, you will relinquish your right to purchase a Chapman parking permit for the next 2 years. This program is a great way to cut down on the costliness of motor vehicle transportation, improve health, and lessen your contribution to air pollution.
In the tabs below, you can find the participating bicycle retailers and a helpful new application for cyclists, along with information on how to apply for the program.
Read about the details of the Bike Voucher Program
.