»

Community Engagement

Getting involved, helping those in need, and making our local, state, national and global communities better for all: each of these is a core part of the Chapman experience.

That's why more than 75% of Chapman students get involved in community engagement programs and projects.

The ultimate goal? Fostering teamwork, helping out the community and putting education into action all at the same time.
Civic Engagement Initiatives
Getting involved, building connections and making a difference isn't just important. It's also fun and rewarding. That's why so many Chapman students get involved in civic engagement opportunities like the ones below. You can check out even more opportunities on our Civic Engagement Initiatives page.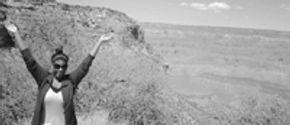 Alternative Break Program
Cultivate social and environmental justice near and far and discover your civic identity over spring break.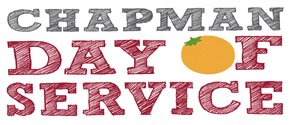 Chapman Day of Service
Make a difference in less than a day and contribute to the community.
Roots Native Habitat Restoration
Foster environmental sustainability as you help to restore California's coastal wetlands.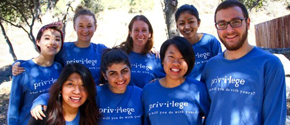 Next Step
Build your knowledge and skills to become an even better agent for change in the local community.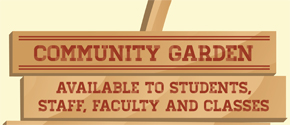 Community Garden
Learn about sustainability and grow your own plants at our community garden.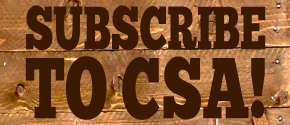 Community Supported Agriculture
Get connected with local agriculture and food.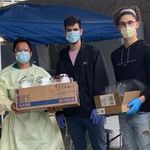 Keeping Our Healthcare Workers Healthy
Chapman students care about the local community. That's why they helped 3D print nearly 5,000 face shields for healthcare workers in early 2020.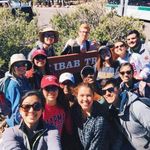 Kevin Camacho '19
Grand Canyon Clean-up Participant
"It was one of the best experiences I've ever had. The trip allowed a group of strangers to become great friends while giving us a different perspective of the Grand Canyon other than what we would have gotten as regular tourists."
Service Learning
Service learning gives you the chance to put the skills, knowledge and experience you've gained in the classroom to good use and give back to the community.

What if you art could tell someone's life story? For dance students at Chapman, there's no "what if" about it. Our Dance majors are telling some of the most vital stories in our local community and making an impact, and they're doing it all through dance.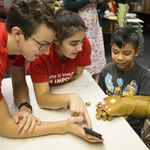 Printing the Perfect Halloween
Service Learning in Action
What's the perfect way to put 3D-printing technology to good use? Making Halloween costumes for kids in underserved communities of course!
Student Engagement Organizations
Chapman students are leading the charge with these student-run clubs and organizations. From community service to volunteering, joining a student organization is a great way to get involved while making friends and memories. Check out a few examples below or our full list of clubs on campus.
STEMtors:

Reach out to potential young scientists and spread the love for STEM near and far.

First Generation Ambassadors:

Build a helpful, welcoming community for first-generation students.

BEmpowered:

Empower students from all backgrounds to achieve their goals.

Chapman University Lions Club:

Join the largest service organization in the world and better people's lives locally and around the world.
Fraternity and Sorority Life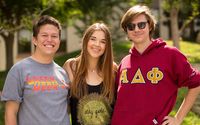 From fundraisers to food drives and much more, joining a fraternity or sorority is one of the best ways to get involved with local organizations and give back to the larger community.
---
Ask a Student
Still have questions about the Chapman experience? Our student ambassadors are here to help. Feel free to reach out!