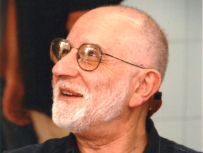 Sir Michael Berry, FRS, is Melville Wills Professor of Physics (Emeritus), at University of Bristol. He is well known for the discovery of the Berry-phase, the sister-phenomenon to the Aharonov-Bohm phase.
Sir Michael Berry was elected Fellow of the Royal Society of London in 1982.
Dr. Berry officially became Sir Micahel Berry by royal recognition from Queen Elizabeth II, appointing him Knight Bachelor during Birthday Honours in 1996.
Sir Michael Berry has been a member of the Institute for Quantum Studies since 2012.