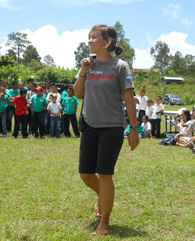 Purpose:
The Fulbright U.S. Student Program is the largest U.S. exchange program offering opportunities for students and young professionals to undertake international graduate study, advanced research, university teaching, and primary and secondary school teaching worldwide. The program currently awards approximately 1,900 grants annually in all fields of study, and operates in more than 140 countries worldwide
The goal of Fulbright is to increase mutual understanding between people of the U.S. and people of other countries through exchange
Requirements: 
College senior or master's student or recent graduate.
Preference is given to those applicants who have resided or studied in the country to which they are applying for no more than six months.  
Proficiency required in the written and spoken language of the host country sufficient to communicate effectively and carry out the proposed project.
Awards:
Transportation, living expenses, minimal book and research allowances, supplemental health and accident insurance, and tuition for study or research abroad for academic year.  These awards are for study and/or research abroad for academic year, including the creative arts.  A proposal project is a requirement for all applicants.
Open Study/Research Awards:
The Study/Research award allows the opportunity for applicants to design their own projects and typically work with advisers at foreign universities or other institutes of higher education.
English Teaching Assistantships:
The English Teaching Assistant (ETA) Programs place Fulbrighters in classrooms abroad to provide assistance to the local English teachers. ETA's help teach English language while serving as cultural ambassadors for the U.S. The age and academic level of the students varies by country, ranging from kindergarten to university level.
Number of Awards:
Varies with the host country
Deadline:
September 
Websites:
http://www.fulbrightonline.org