»

Conferences & Events
Past Conferences & Events
Yakir's 90th Birthday Celebration, August 2023
30 Years of Interaction-free Measurements Conference, April 2023
This year will be 30 years since interaction-free measurement was proposed! Chapman University plans to celebrate this event with a three-day conference held April 27th-29th, 2023. This conference will be in person only. Recordings of each talk will be available after the conference. 
Date: April 27th-29th
Location: Chapman University, Sandhu Conference Room D 
Sandu Residence and Conference Center 
Hotel: Ayres Hotel Orange, 200 N. The City Drive, Orange, CA 92868
Confirmed Speakers: 
Avshalom Elitzur
Lev Vaidman
Andrew Jordan 
Jeff Tollakson
Yakir Aharonov
Cai Waegell
Lucien Hardy
David Arvidsson Shukur
Yuval Gefen 
Ebrahim Karimi
Ben McMorran
Aephrahim Steinberg
John G. Cramer 
Mark Kasevich
Paul Kwiat 
Pawel Blasiak
Matt Leifer 
Workshop on Quantum Energetics, March 2023 Workshop on Quantum Energetics, March 2023
This focused workshop will be Quantum Energetics, an emerging subfield of Quantum Thermodynamics, focusing on topics such as measurement-driven engines, quantum batteries, thermal resources for quantum measurement, and the connections with quantum matter and many-body systems. 
Date: March 13-15th 
Location: Chapman University, Hashinger Science Center 404
Hotel: Ayres Hotel Orange, 200 N. The City Drive, Orange, CA 92868
Confirmed Speakers: 
Ronnie Kosloff
Nicolo Piccione
Lea Bresque
Spencer Rogers
Samyak Prasad
Bibek Bhandari
Maria Maffei
Matteo Acciai
Alexia Auffeves
Kater Murch
Superoscillations - Theoretical Aspects and Applications Symposium 2
Superoscillations were identified independently by Sir Michael Berry and Yakir Aharonov in very different contexts, but in the last several years the communities of mathematicians and physicists have taken increased interest in this phenomenon, both because of its interesting mathematical characteristics, and because of its many potential applications. This symposium is intended not only to present the state of the art on (theoretical and applied) research on superoscillations, but also to look at the future of this field. Click here for more conference info.
Mind and Agency in the Foundations of Quantum Physics
May 31 – June 3, 2022
In contrast to classical physics, quantum physics attributes special significance to the act of "measurement". This has led to decades of discussions in the foundations of quantum theory. Our workshop brings together scientists and philosophers who see value in exploring whether this hints at the relevance of the first person in physics – the entity that performs the measurement. We will discuss information-theoretic, mathematical, and philosophical arguments that aim at evaluating the potential relation between quantum physics and the first person.
For example, does consciousness play a crucial role in quantum physics, as von Neumann and Wigner claimed decades ago and is this testable? Or are quantum states best interpreted as agent's subjective degrees of belief about future experiences, as QBism asserts? Or does quantum theory hint at an ontology that is more akin to an idealist worldview? And what should we make of thought experiments involving observers and quantum mechanics, such as Wigner's friend or Bell experiments with human choices?
Our participants and organizers have very different opinions on these questions, and our workshop will make these views collide head-on, in lively but respectful discussions. We hope to find some common ground and initiate discussions across fields that have so far remained separate. Click here for more conference info.
Quantum Steampunk: The Physics of Yesterday's Tomorrow - A Popular Physics Talk by Nicole Yunger Halpern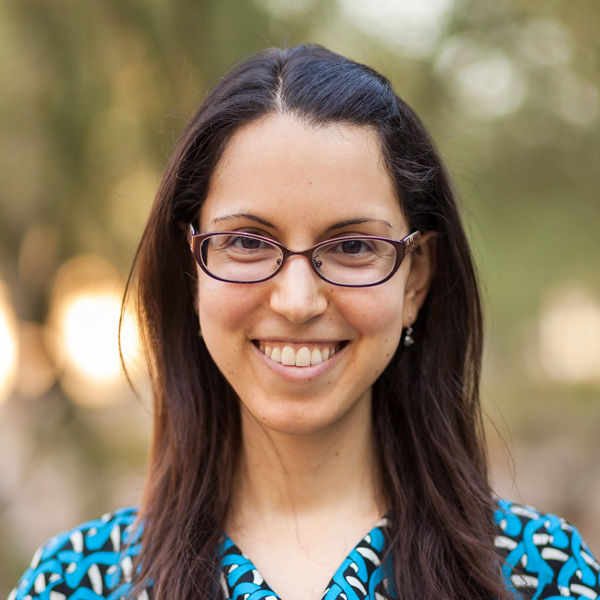 Wednesday, 27 April in 404 Beckman Hall
Nicole Yunger Halpern will present a popular talk to the campus community on her new book, Quantum Steampunk: The Physics of Yesterday's Tomorrow:
The Industrial Revolution meets the quantum-technology revolution! A steampunk adventure guide to how mind-blowing quantum physics is transforming our understanding of information and energy.Victorian era steam engines and particle physics may seem worlds (as well as centuries) apart, yet a new branch of science, quantum thermodynamics, reenvisions the scientific underpinnings of the Industrial Revolution through the lens of today's roaring quantum information revolution. Classical thermodynamics, understood as the study of engines, energy, and efficiency, needs reimagining to take advantage of quantum mechanics, the basic framework that explores the nature of reality by peering at minute matters, down to the momentum of a single particle.In her exciting new book, intrepid Harvard-trained physicist Dr. Nicole Yunger Halpern introduces these concepts to the uninitiated with what she calls "quantum steampunk," after the fantastical genre that pairs futuristic technologies with Victorian sensibilities. While readers follow the adventures of a rag-tag steampunk crew on trains, dirigibles, and automobiles, they explore questions such as, "Can quantum physics revolutionize engines?" and "What deeper secrets can quantum information reveal about the trajectory of time?"Yunger Halpern also describes her own adventures in the quantum universe and provides an insider's look at the work of the scientists obsessed with its technological promise. Moving from fundamental physics to cutting-edge experimental applications, Quantum Steampunk explores the field's aesthetic, shares its whimsy, and gazes into the potential of a quantum future. The result is a blast for fans of science, science fiction, and fantasy.
The Musical Cosmos - A Popular Physics Talk by Dr. Stephon Alexander
Wednesday
, 8 December @ 7PM in 404 Beckman Hall
Abstract: In this talk we will explore the improvisational and musical nature of mathematics and physics. 
What's Eating the Universe? And Other Cosmic Questions - a Popular Physics Talk by Paul Davies
Friday, 5 November @ 3PM in Memorial Hall Auditorium
In the constellation of Eridanus there lurks a cosmic mystery, as if something has taken a huge bite out of the universe, leaving a supervoid. Could it be an enormous black hole, another universe, or an expanding vacuum bubble, destined to annihilate everything in existence? That is just one of many cosmic mysteries that have left scientists scratching their heads. In this lecture, based on his new book, award-winning physicist Paul Davies will describe how the universe came to exist, outline the many remaining puzzles and explain some of the extraordinary breakthroughs of the past few decades.
Admission is free, but registration is required. Register here.
Fine Tuning and Superdeterminism in Quantum Mechanics A Popular Physics Discussion with Sabine Hossenfelder, in conversation with Matt Leifer
Wednesday, 13 October, 2021 @ 830AM
https://rebrand.ly/IQSHossenfelder
The Institute for Quantum Studies at Chapman University presents an online discussion between Dr. Sabine Hossenfelder (Frankfurt Institute for Advanced Studies) and Dr. Matthew Leifer (Institute for Quantum Studies, Chapman University).   Dr. Hossenfelder's research focusses on the foundations of physics, including quantum gravity, physics beyond the standard model, and quantum foundations.  She has recently advocated "superdeterminism", which is the idea that nonlocality can be avoided in a Bell experiment due to per-existing correlations between the measurement settings and the hidden state.  Dr. Hossenfelder is also a prolific science writer, including the 2018 book "Lost in Math: How Beauty Leads Physics Astray", articles for publications including Scientific American, The New York Times and the Guardian, and her blog https://backreaction.blogspot.com/  Recently, she has been explaining science on her YouTube Channel https://www.youtube.com/channel/UC1yNl2E66ZzKApQdRuTQ4tw  There will be an opportunity for audience Q&A after the event.  The conversation will be broadcast live on YouTube at https://rebrand.ly/IQSHossenfelder
Back from the Future: Retrocausality in the Foundations of Quantum Mechanics A Popular Science Discussion with Roderick Sutherland
Wednesday, 6 October, 2021 @ 6PM, broadcast on YouTube
The Institute for Quantum Studies at Chapman University presents an online discussion between Dr. Roderick Sutherland (University of Sydney, Australia) and Dr. Matthew Leifer (Institute for Quantum Studies, Chapman University).   Dr. Sutherland is a leading advocate of theories involving retrocausation (backwards-in-time influences) as a resolution for the problems of quantum measurement and nonlocality.  He has worked on retrocausal variants of Bohm's theory and retrocausal theories with a mass density in space-time.  There will be an opportunity for audience Q&A after the event. The conversation will be broadcast live on YouTube at https://rebrand.ly/IQSSutherland
From quantum miracles to many worlds - A Popular Science Talk by Lev Vaidman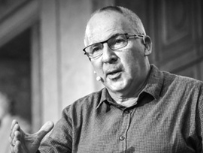 Wednesday, 22 September, 2021 @ 530PM in 208 Argyros Forum
Action at a distance is a miracle. Quantum phenomena such as interaction-free measurements, teleportation, Bell-type correlations apparently require such miracles. Accepting the many-worlds interpretation of quantum mechanics avoids the necessity of action at a distance and thus removes paradoxes from quantum theory.