»

Contact Us
Our Staff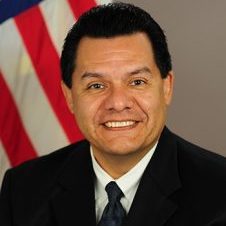 Dr. Albert Vasquez
Vice President, Enterprise Risk and Safety
701 N Glassell
714-532-7794
alvasquez@chapman.edu
Dr. Vasquez has nearly twenty years of senior administrative experience in university, community college, and large urban/suburban K12 educational environments. Professional experience includes developing, administering, and managing departments in risk, environmental health and safety, student health, student psychological services, safety, emergency management, police, transportation, and athletics. Experience includes lab and field safety, emergency preparedness, risk management, transportation, student health, student psychological services, youth, and community safety, workers' compensation, business, and mission continuity, employee benefits, training, teaching, violence prevention, and mitigation while participating and collaborating in strategic planning, budgeting, forecasting, implementation, problem solving, and conflict mediation. Extensive Board of Trustee relations and presentations regarding community, school, and college safety. Experience includes training and teaching in multiple areas of leadership, safety, risk, law enforcement, and administrative development. Dr.Vasquez's experience includes positions as Associate Vice President for Strategic Enterprise Risk Management at California State Polytechnic University, Pomona; Assistant Vice Chancellor for Enterprise Risk Management at the University of California, Riverside; Assistant Vice Chancellor for Campus and Public Safety/Chief of Police at the University of California, Merced; and Dean-Campus Security, Student Health, Athletics, and Safety at Santa Monica College. Additionally, Dr. Vasquez formerly served as a Senior Police Executive with progressively responsible experience in law enforcement within local, overseas, and educational policing environments. An extensive record of achievement and demonstrated leadership as a Police Chief, United Nations (UN) Regional Commander, police administrator, manager, supervisor, trainer, and Program (In-Country) Manager. Local and overseas experience with the United Nations International Police Task Force (UN-IPTF) and the US Department of Justice-International Criminal Investigative Training Assistance Program (US DOJ-ICITAP) working in culturally rich and diverse populations on three continents. As Faculty, Dr. Vasquez developed academic programs in Criminal Justice, Homeland Security, and Emergency Management at the Associates, Bachelors, Masters, and Doctoral levels. Military experience includes service in US Marine Corps, Officer Candidates School-Platoon Leaders Course, Quantico, VA.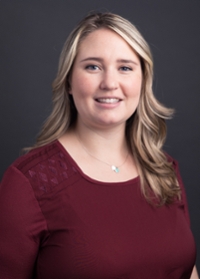 Kortney Hughes
Assistant Director of Risk Management
701 N Glassell
(714) 532-6031
kohughes@chapman.edu
Our Assistant Director is a key member of our Risk Management Team. She comes to us as an established professional in the insurance industry with over 8 years of experience, holding key responsibilities servicing commercial insurance accounts, including service to the educational community. She holds a Bachelor of Science in Business Administration from The California State University Maritime Academy as well as industry credentials including Certified Insurance Counselor (CIC) and Property and Casualty Broker-Agent licensed in the state of California. Kortney works in collaboration with the Associate Vice President on all Risk related matters including application data collection, maintaining vehicle and property schedules, certificate of insurance reviews, financial projections, oversight of all incidents and claims, as well as Risk Management programs and initiatives. Overall, she is responsible for managing the portfolio of insurance policies purchased by the University by working in coordination with various University departments and our insurance broker. In addition to insurance-related responsibilities, Kortney provides a wide range of support to the risk management initiatives of the University. This includes but is not limited to contract review, authorized driver program, electronic waiver system, our central Certificate of Insurance database, and our learning management system LearnUpon.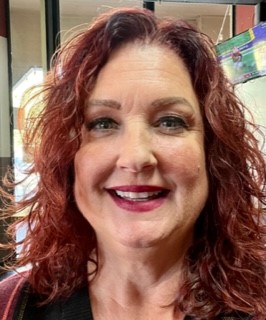 Lisa Meisner
Risk Coordinator
Orange
714-516-5665
meisner@chapman.edu
Lisa is our Risk Coordinator, and she comes to us with over 20 years of experience in the insurance industry. She is an integral part of the team and is responsible for reviewing all contracts, agreements, and certificates of insurance, as well as supporting all Risk Management programs.