The Schweitzer Rising Star Award is henceforth to be given annually by Chapman University to an inspirational young Alumna/Alumnus who has taken up Albert Schweitzer's challenge to find a place to invest his or her humanity for the betterment of humankind and the world.
If you would like to nominate a Chapman Alumnus for the Schweitzer Rising Star Award, please complete the nomination form.
2017 Schweitzer Rising Star Award Winner is Sarah Nininger, Class of 2013 and president of Action in Africa.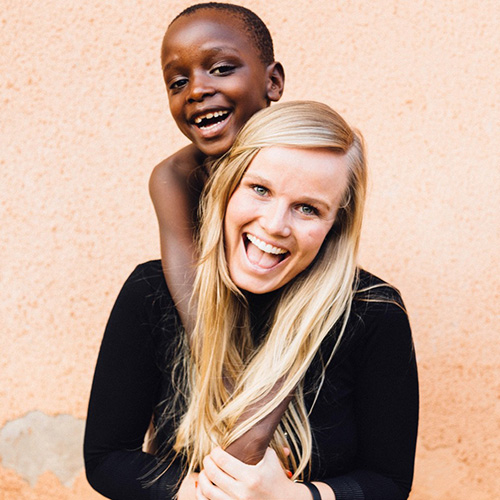 Today Action in Africa is a recognized non-profit organization (both in the USA and Uganda), with a mission to "Educate, Inspire, and Empower" people in Uganda by focusing on education and community development, with the goal of helping community members to reach their full potential and to foster economic growth by becoming the next leaders, innovators, and entrepreneurs in their country.
At 27, Sarah Nininger is the president of Action in Africa and this year's Chapman University Schweitzer Rising Star award recipient. Action in Africa is a non-profit organization and Nininger lives and works on-site at The Center in Nakuwadde, Uganda. Action in Africa operates on about $150,000 a year. Judging from photos on the Action in Africa website, much of Nininger's pay comes in the form of hugs, smiles, empowered women and happy kids.
For more information about the Schweitzer Rising Star Award, please contact us.