November 17, 2020 - Dr. Audri Gomez Joins Chapman's Million Dollar Club
Dr. Audri Gomez, Associate Director at TPI, was recognized today during Chapman's State of Research and Creative Activity event for her efforts in securing over $1 million in funding from outside sponsors. Dr. Gomez has received funding for her work from the Bill & Melinda Gates Foundation and Children's Hospital of Orange County. Congratulations to Dr. Gomez on joining the prestigious Million Dollar Club! The State of Research and Creative Activity virtual event can be viewed by clicking
here
. The Million Dollar Club presentation, including Dr. Gomez's thank you speech, begins at the 18-minute mark.
November 9, 2020 - TPI Announces CalEPIC
TPI is currently developing a proposal for a California-based Educator Preparation Innovation Center - CalEPIC. The CalEPIC network will build the capacity of California's diverse, well-prepared, and thriving educators to support equity, inclusivity, and the whole child. The development of CalEPIC is made possible with the generous support of the Bill & Melinda Gates Foundation.
For more information about CalEPIC, please read the
blog post
from Attallah College of Educational Studies and visit the
CalEPIC website
. 
November 2, 2020 - Inaugural Board of Advisors Meeting
TPI held its first Board of Advisors meeting virtually in November. Along with Chapman and TPI leadership, the Board of Advisors is comprised of experts in the fields of education and disability. The Board of Advisors will meet twice each year to provide support for TPI's programs and services. For more information, please visit the Board of Advisors page. 
October 1, 2020 - 2020 Summary of Findings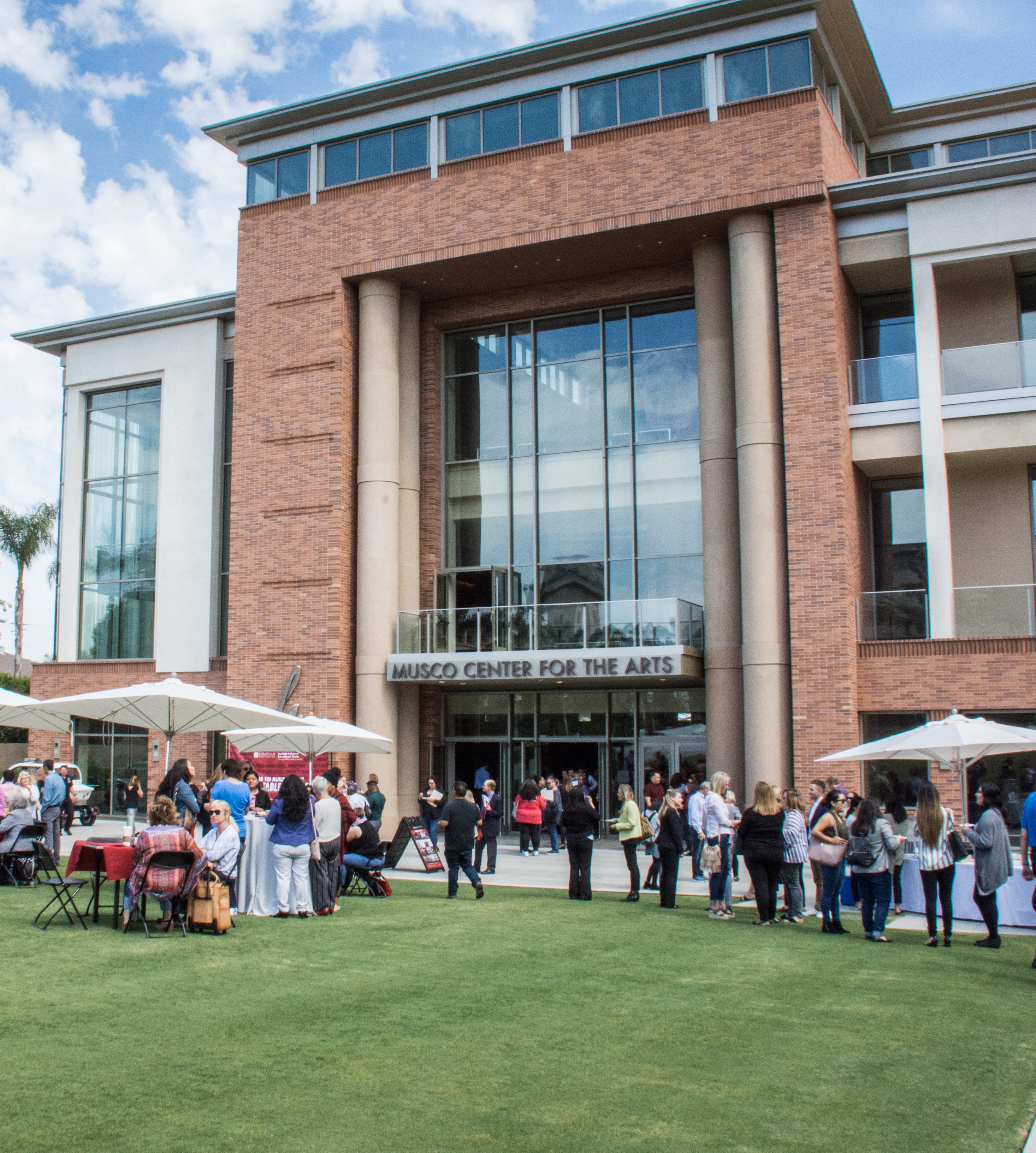 The 2020 Summary of Findings is now ready! Click here to read about the research and initatives happening at TPI!
September 30, 2020 - TPI Welcomes Jill Perez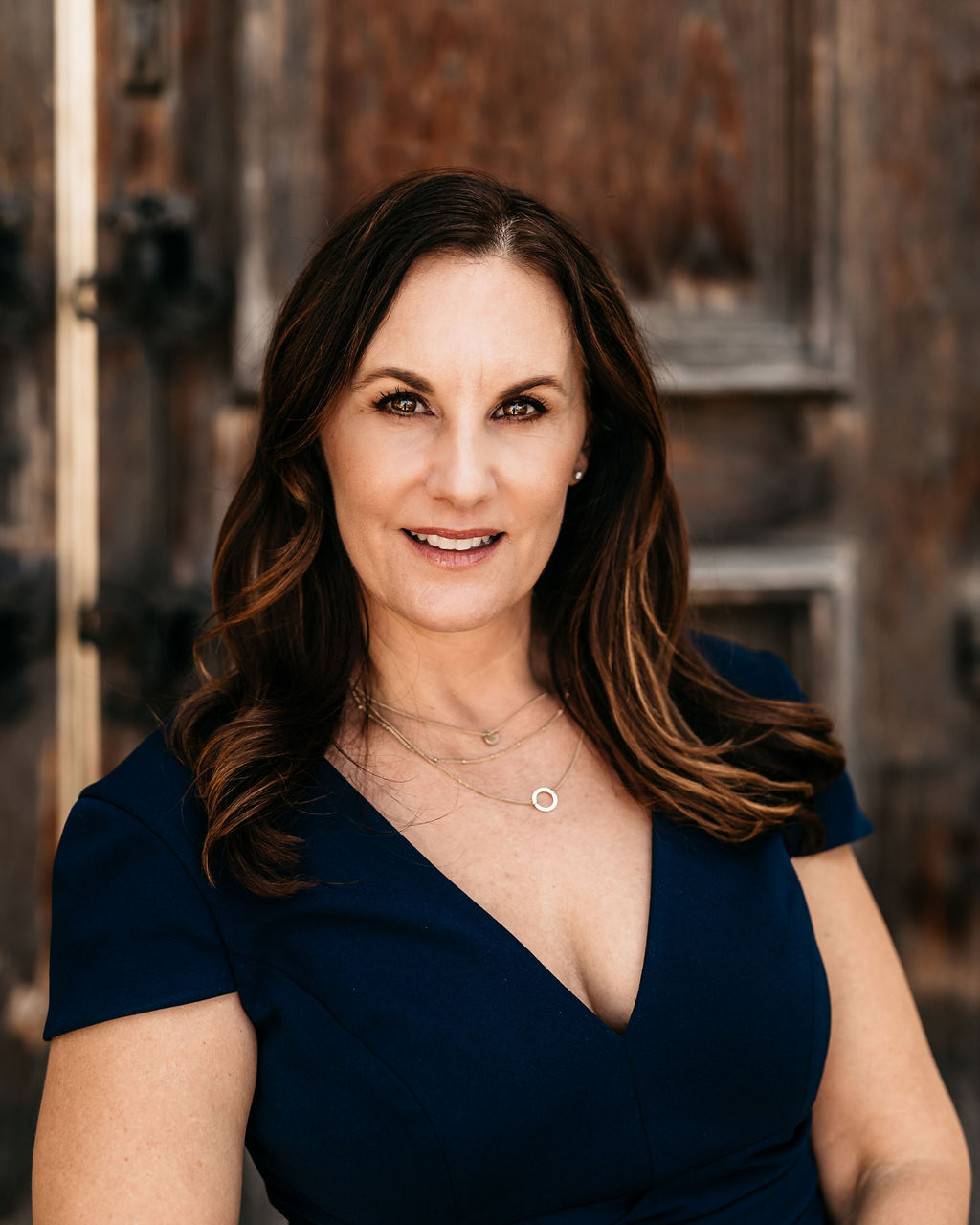 TPI is excited to welcome JILL PEREZ to the team as the Professional Learning Specialist. Jill is an Education Coach and Consultant with over 22 years of experience in education. It is her passion to support schools and districts in their mission to become more inclusive for students with disabilities. Jill prides herself in providing practical supports for teachers to make inclusive schooling a reality for all students.
Prior to working as a consultant, Jill worked as a special education teacher in the San Diego Unified School District where she and a team of teachers transformed a school from using segregated practices for students with disabilities to inclusive practices for all students. Since that time, Jill has had the opportunity to work with schools in multiple districts and states, increasing access for students with special needs in general education and supporting schools through inclusive school reform.
Jill holds a master's degree in Curriculum and Instruction and holds both general education and special education (Mild/Moderate and Moderate/Severe) teaching credentials. Jill also works as a lecturer for California State University San Marcos, and teaches Inclusive Education classes for Trinity Washington University in Washington D.C. She also consults in public and private schools across the nation.
September 9, 2020 - TPI Lauches Transition CA Resource Webpage
TPI has collaborated with the Regional Center of Orange County (RCOC), California Department of Rehabilitation, and other local transition partners to develop a comprehensive webiste dedicated to transition services. This project has been years in the making and TPI is excited for the community to utilize this important resource. For more information, read the Attallah College of Educational Studies blog. Please visit the Transition CA website! 
August 24, 2020 TPI Welcomes New Director of 
Families and Students Together @ CHOC Children's
Elissa Green Kaustinen is the newest member to the Thompson Policy Institute as the Families and Students Together Director @ CHOC Children's. Prior to joining us 

Elissa

 has working within the public school system the last 17 years, which included 7 years as a school psychologist and 10 years as an administrator within special education. Most recently 

Elissa

 served the community of Newport Mesa Unified School district in the role of Special Education Coordinator. As a Special Education Coordinator 

Elissa

 has experience in many areas including special education assessments, inclusive practices, developing Individual Education Plans, counseling, developing and implementing behavioral programs, autism and other neurodevelopmental disabilities. Throughout 

Elissa

's career she has promoted a culture of inclusivity and advocated to support all students.
August 10, 2020 - New Active Education Webinars for Fall Announced
TPI has teamed up with the Orange County Department of Education once again to offer a new series of Active Education Webinars for pre-service teachers, new teachers, and the educators who support teachers. There will be a series of four webinars and all four will be free thanks to generous support from the Bill and Melinda Gates Foundation and the Thompson Family Foundation. For more information and to register, please visit the Active Education Webinar page. 
July 21, 2020 - TPI Announces the 5th Annual DisAbility Summit Rescheduled in Virtual Format
The 5th Annual DisAbility Summit was scheduled for March 27; however, the event had to be postponed due to COVID-19. TPI will live stream the DisAbility Summit on Friday, October 9 from 9:00 - 11:00 am. The theme for this event is Inclusion and Transition: Each Enhancing the Other. Joe Xavier, Director of the California Department of Rehabilitation, will be the keynote speaker addressing transition in his presentation "If Not You, Who? If Not Now, When?" In addition, Dr. Richard Rosenberg and Linda O'Neal, M.A. will be presenting information on California transition initiatives. For more information about the DisAbility Summit, please visit the blog or the 2020 DisAbility Summit page. To register for the event, please visit Chapman Ticketing. 
May 20, 2020 - Original research study that TPI conducted published
Dr. Don Cardinal, along with Dr. Amy Jane Griffiths, Zachary Maupin, and Julie Fraumeni-McBride, recently had the original research study that TPI conducted published in Psychology in the Schools. This study was intended to enhance our understanding of the dramatic increase in autism prevalence rates across the United States. A robust national and multistate sample of children and youth (5–22 years of age) was gathered and analyzed, using visual and statistical analysis of autism eligibility over a 15‐ to 17‐year period. Although the impact of environmental or genetic influences could not be entirely ruled out, the TPI research team identified significant shifts in eligibility trends that substantially contributed to the remarkable increase in autism prevalence. Assessment procedures and criteria for autism have sustained an indelible influence from this diagnostic migration, which has had a lasting impact on public schools. To read the article, please click here. 
 April 21, 2020 - TPI Offers Active Education Webinars for Teacher Candidates
In an effort to support public education and ensure an uninterrupted pipeline of future educators during COVID-19, the Thompson Policy Institute on Disability (TPI) came together with its partners to create the Active Education Webinar Series. To read about the Active Education Webinars, please read the blog post "Thompson Policy Institute's Active Education Webinars Provides Vital Training and Clinical Hours for Teacher Candidates."
February 20, 2020 - Research from First DisAbility Summit Published in Book
Chapman University faculty -- Drs. Amy E. Hurley-Hanson, Cristina Giannantonio and Amy Jane Griffiths -- recently had a book published that explores how to improve employment and career experiences for individuals with ASD. The empirical data included in the book was one of the first research projects that TPI supported. The data was presented at a DisAbility Summit and will now reach an even larger audience through the publication of the book. The book, Autism in the Workplace: Creating Positive Employment and Career Outcomes for Generation A, can be purchased through Amazon. 
January 30, 2020 - TPI Team is Editor for International Electronic Journal of Elementary Education
Drs. Audri Sandoval-Gomez, Meghan Cosier, and Don Cardinal of TPI were the editors of a Special Issue in the International Electronic Journal of Elementary Education (IEJEE). In addition to editing, they had an article on inclusion published in the issue. Chapman faculty members, Drs. Amy-Jane Griffiths and Angel Miles Nash, along with TPI's Graduate Research Assistant, Sneha Kohli Mathur, also had an article published on preparing girls with disabilities for STEM careers. To read the issue, please visit IEJEE.
January 28, 2020 - New Partnership Signed with Thompson Autism Center at CHOC Children's
TPI will extend the successful Families and Schools Together (FAST) program to the Thompson Autism Center at CHOC Children's. This program helps families, schools, and community service partners to collaborate with one another in order to build an effective, high-quality learning plan for each individual child. The program will be open to serve families this fall. To learn more about this program, please visit the blog. 
November 19, 2019 - William and Nancy Thompson Family Foundation Honored at Chapman's State of Research Event
The William and Nancy Thompson Family Foundation was recognized at the Second Annual State of Research and Creative Activity for their support of TPI. The William and Nancy Thompson Family Foundation has become a leader in the United States for autism-related research, legislation, and supports. For more information about the award ceremony, please read the blog post about the event. 
November 7, 2019 - TPI Welcomes New Research Director
Meghan Cosier, Ph.D., has joined TPI to further TPI's mission to bring inclusive education to schools. Dr. Cosier is also the Director of Teacher Education in the Attallah College of Educational Studies. Her work focuses on systematic development and implementation of inclusive supports and services, and the role of leadership teams in sustainable school reform. Dr. Cosier's scholarly research interests include inclusive education, school reform, teacher preparation, and professional development. Please visit the Attallah College of EducaTo learn more about Dr. Cosier and her new role, 
October 31, 2019 - TPI Receives Gates Foundation Grant
The Thompson Policy Institute received a $417,000 grant from the Bill and Melinda Gates Foundation for a collaborative California Special Education Residency Project. Dr. Audri Gomez, Associate Director of TPI, is the Principal Investigator for the grant. This grant will help fund research and training to remove barriers facing students with disabilities. TPI will team up with University of Kansas and University of Florida for the project. To learn more about this exciting grant, please visit the blog. 
May 22, 2019 TPI Hosts Policy Summit in Sacramento
TPI, as part of the California Alliance for Inclusive Schooling (CAIS), hosted the Policy Summit on Disability during the California Council on Teacher Education (CCTE) conference. Megan Gross, California Teacher of the Year and National Teacher of the Year Finalist, gave the keynote adress on preparation toward inclusive schooling. CAIS also presented a policy panel that examined what is next for inclusive education in California. 
April 19, 2020 - TPI Presents the 4th Annual DisAbility Summit
Dr. Richard Villa presented the keynote address titled, "Advocating for Inclusive Education: What can one person do?" TPI research associates presented on the state of inclusive education in California school districts and on making STEM education inclusive for girls and women with disabilities. The director of TLC, Dr. Jessica Tunney, presented on inclusion in action. To learn more about the 4th Annual DisAbility Summit, please read the blog post or visit the 2019 DisAbility Summit page. 
February 12, 2019 - TPI Hosts OCDE Workshop on Inclusive Education
TPI, in collaboration with OCDE, hosted a full-day interactive workshop for educators throughout Orange County. Dr. Jacqueline Thousand and Richard Villa lead the workshop on differention of instruction in inclusive classrooms. The workshop was made possible through the Inclusion Technical Assistance Collaborative (I-TAC) grant. For more information about the I-TAC grant or the OCDE workshop, please read the blog post. 
Oct. 29, 2018 - California Alliance for Inclusive Schooling
The California Alliance for Inclusive Schooling held its first organizational meeting. The mission of the Alliance is to support, unify, and promote efforts to increase inclusive schooling in California. Learn more about the California Alliance for Inclusive Schooling.
Aug. 20, 2018 - Collaborating for Mental WELLth in the Schools
Amy Jane Griffiths, PhD, NCSP and member of the Orange County Transition Initiative speaks about the rising number of individuals especially children and adolescents impacted by mental health. Griffiths believes that schools can play a major role in mental health prevention and intervention process and that the most effective way to do so is through collaborating for mental WELLth.
May 7, 2018 - 3rd Annual DisAbility Summit
TPI hosts its 3rd Annnual DisAbility Summit
Mar. 22, 2018 - Transforming Family: Foster Youth with Disabilities
Anne Steketee, M.Ed., discusses the foster care transition system for young people with disabilities.
Mar. 7, 2018 - Graduate Research Assistant (GRA) Feature

Meet Shayne Brophy who has an interest in how student's self-concepts are impacted by disability labeling.
Feb. 22, 2018 - Perceptions of Disability in the Vietnamese American Community
 
Kim Dieu, educational psychologist at the Center for Autism and Neurodevelopmental Disorders (Families and Schools Together) and doctoral student at Chapman University, discusses the different perceptions of disability within the Vietnamese American Community.
Feb. 12, 2018 - TPI Graduate Research Assistant Feature

Meet Sneha Kohli Mathur, who has a research focus on transition to adulthood for individuals on the spectrum.
Jan. 22, 2018 - Person-First Language and What it Means to Me by Adriana Smith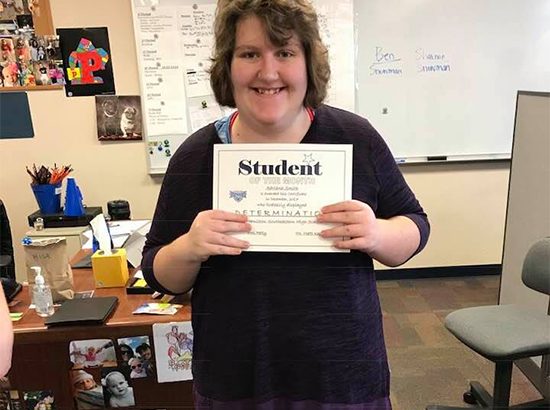 Adriana Smith shares her thoughts on the importance of Person-First Language.
Nov. 2, 2017 - Sarah Stup

Sarah Stup, an author with autism, shares her thoughts on her educational journey and inclusion.
Oct. 24, 2017 - Meghan Cosier, Ph.D.
The Thompson Policy Institute and the Attallah College of Educational Studies welcomes Dr. Meghan Cosier back to Chapman University!
Oct. 24, 2017 - Audri Gomez, Ph.D.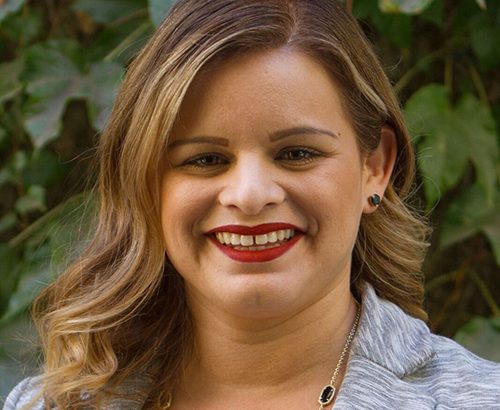 Learn more about Dr. Audri Gomez, the new Associate Director at TPI, in her interview.
Oct. 13, 2017 – TPI Team at the Autism Center Gala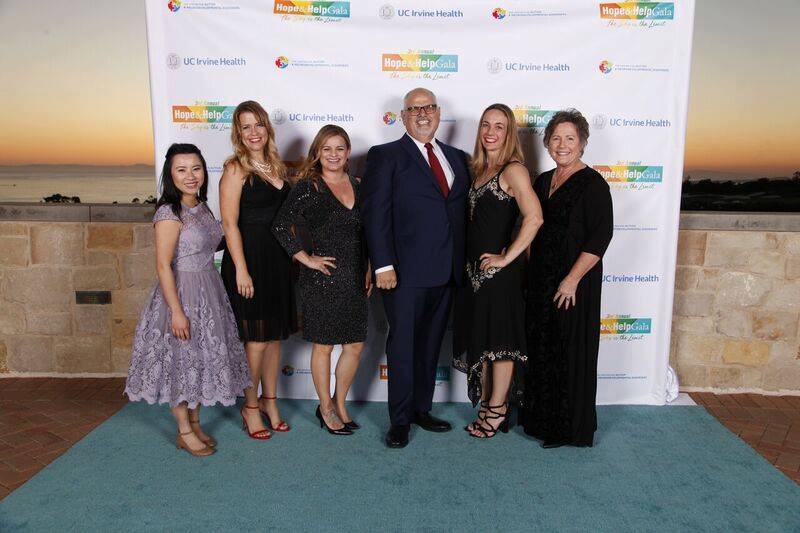 Oct. 6, 2017 – Transition to Work by Linda O'Neal
Transition Specialist and long-time educator, Linda O'Neal, discusses the key factors in the transition to work process on TPI's blog.
Oct. 3, 2017 – Don Cardinal – Million Dollar Club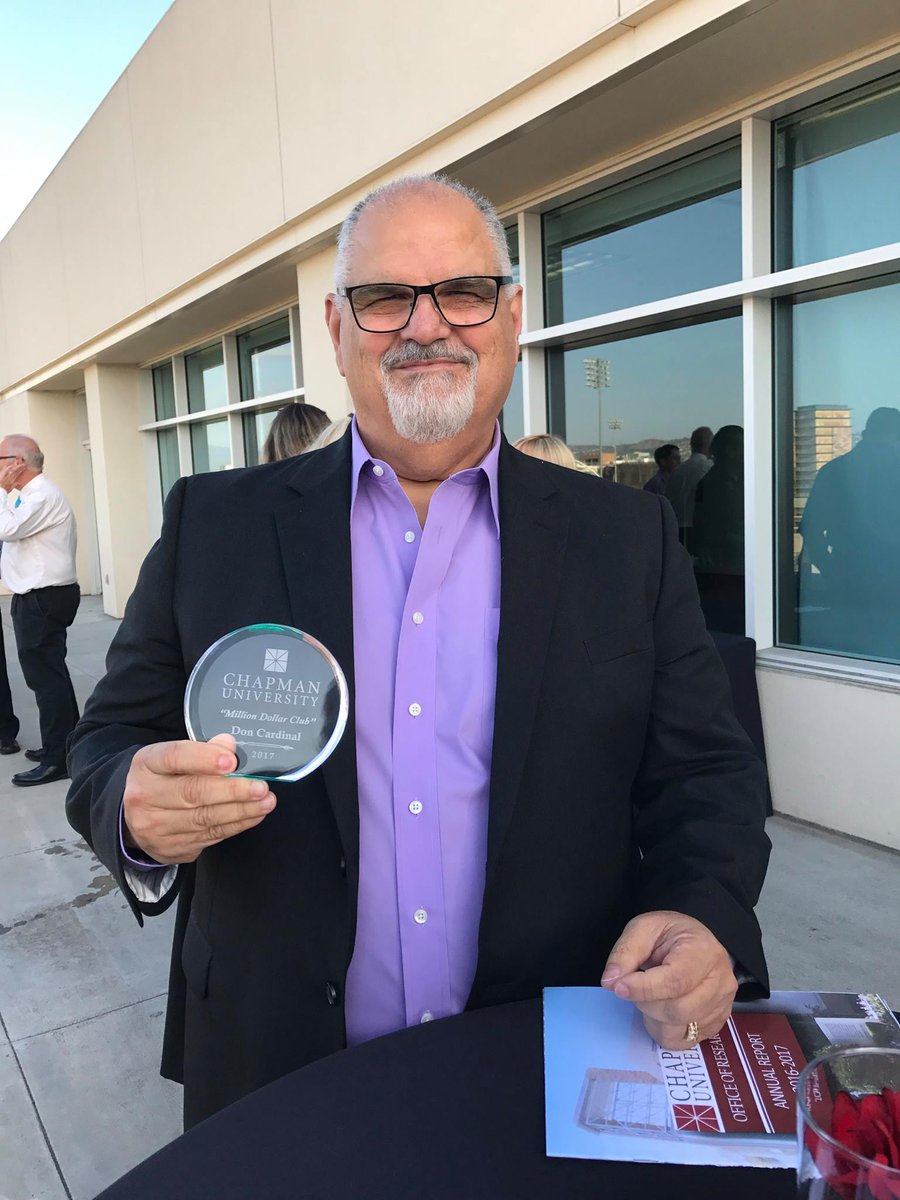 Dr. Don Cardinal receives Chapman University's Million Dollar Club for his work. Read more about the Million Dollar Club.
Sept. 12, 2017 - Melissa Shang by Robert A. Slayton, Ph.D.
In his blog, Robert Slayton, Ph.D. writes about Melissa Shang and her accomplishments. Melissa Shang is a 14-year-old author who was born with a form of muscular dystrophy called Charcot-Marie-Tooth. To learn more about Melissa Shang, read Slayton's article.
Aug. 27, 2017 – TPI team and friends with Bruno Serato at Caterina's Club Red Carpet Gala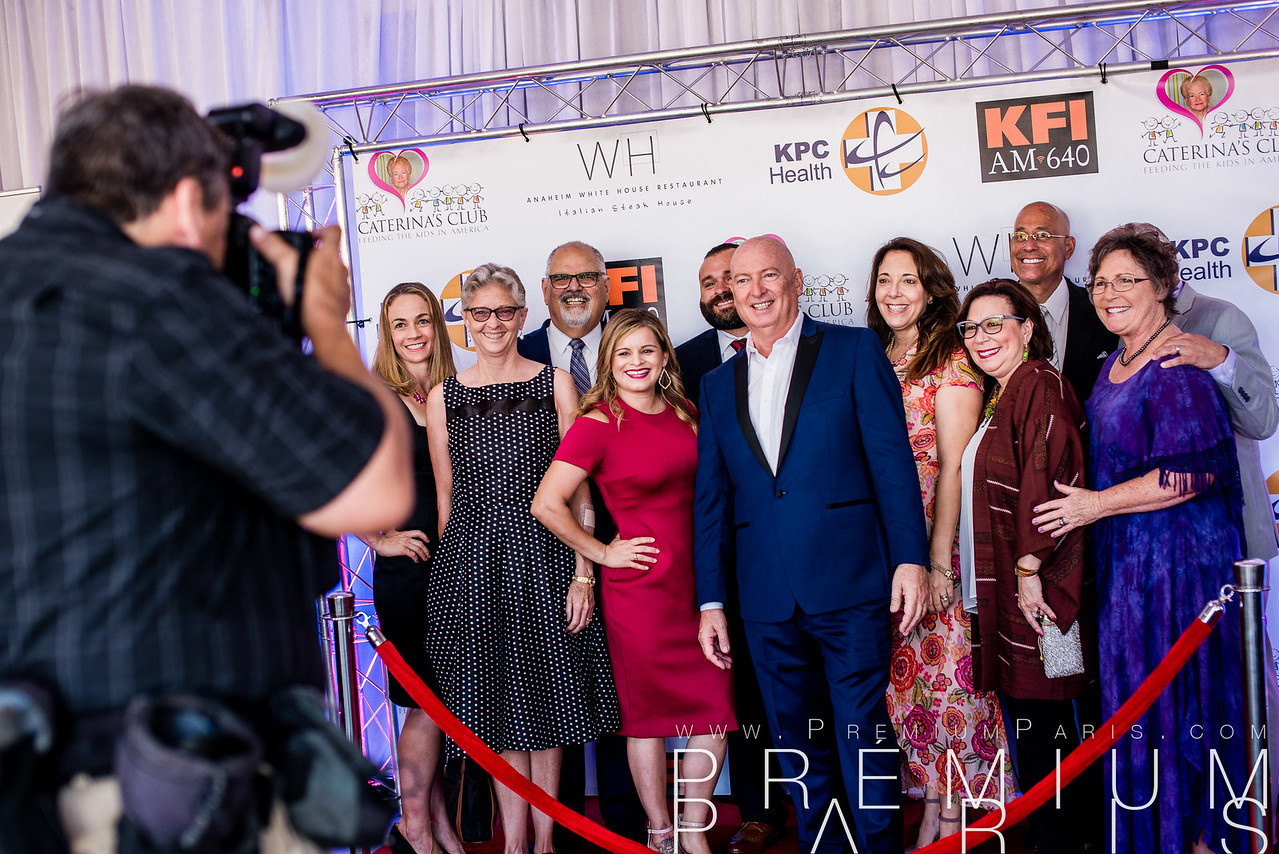 July 14, 2017 - A Wish for Authentic Disability Representation on Television to Continue
by Beth Haller, Ph.D.
Beth Haller, Ph.D. is one of the first mass communication scholars to study the representation of disability is mass media. She discusses the importance of authentic disability representation on television and its effects.
May 2, 2017 – Stephen Hinkle's standing ovation from the 2nd Annual Disability Summit
Keynote speaker, Stephen Hinkle, receives a standing ovation at TPI's 2nd Annual DisAbility Summit. Interested in Hinkle's work? Read his post, Pushing societal limits, on TPI's blog.
May 3, 2016 – Inaugural Disability Summit and photo
TPI hosts its first ever Inaugural DisAbility Summit. Learn more about the DisAbility Summit.
Oct. 6, 2016 – Thompson Policy Institute announced
William S. and Nancy E. Thompson Foundation donates $3 million to Chapman University to establish the Thompson Policy Institute on Disability and Autism.