»

WiFi Calling

Ever run into the issue where you are trying to call your friend or classmate and you can't get any cell reception?  Try Wi-Fi calling!

Over the past several months, Chapman University and the Information Systems and Technology team have been making significant upgrades to the campus Wi-Fi services.  As a result, the Wi-Fi services can now support Wi-Fi calling.
How does it work?
With "wireless" or "Wi-Fi" calling, users will need to connected to a Wi-Fi network in order for the service to be available. 
Similar to Skype, Facebook messenger, and Google Hangouts, this feature will allow users to be able to make calls almost anywhere in the world as long as they are connected to a Wi-Fi network.
How do I activate my Wi-Fi calling service?
iPhone (6, 6s, 6s Plus, 7, 7 Plus­):
Go to the Settings App > Phone > Wi-Fi Calling > turn ON.
Android (Samsung S6 & S6 Edge):
Go to the Settings App > Advanced Calling > Activate Wi-Fi Calling
.
Campus Controller

Back

Financial Services

Back

Payroll

Accounts Payable

Fixed Assets

Purchasing

Campus Planning and Design

Career and Professional Development

Back

Recruit Chapman Talent

Resources

Experience

Meet the Teams

Find Information For ...

Community Relations

Back

Off Campus Student Guide

Visit Campus

Event Scheduling Services

Facilities Management

Back

Services

Back

Metal Key Access

Work Requests

Information Systems & Technology

Back

News and Updates

Security

Services

Back

Computer Labs

Personal Technology Purchases

Telecommunications

Email

Equipment Checkout

Software

Back

Canvas

Encryption Software

Panther Analytics

Training and On-Demand Videos

Back

Campus Solutions Tutorials

Concur Resources

Policies and Procedures

Working and Teaching Remotely

Institutional Compliance and Internal Audit

Back

Institutional Compliance

Internal Audit

Institutional Research and Decision Support

Conference Services

Legal Affairs

Strategic Marketing and Communications

Parking Services

Public Safety

Sustainability

Back

Environmental Audit

Current Sustainability Programs

Res Life

Get Involved

Sustainability Resources

Campus Controller

Fire & Life Safety

Back

Fire Safety Policies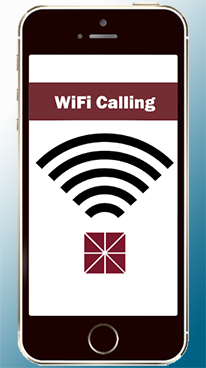 No Cell Phone Reception? No Problem!
---