Information Systems & Technology
»

WiFi Calling

Ever run into the issue where you are trying to call your friend or classmate, and you can't get any cell reception? Try Wi-Fi calling!

Over the past several months, Chapman University and the Information Systems and Technology team have been making significant upgrades to the campus Wi-Fi services. As a result, the Wi-Fi services can now support Wi-Fi calling.
How does it work?
With "wireless" or "Wi-Fi" calling, users need to connect to a Wi-Fi network for the service to be available. 
Similar to Microsoft Teams, Facebook Messenger, and Google Hangouts, this feature allows users to make calls almost anywhere in the world as long as they are connected to a Wi-Fi network.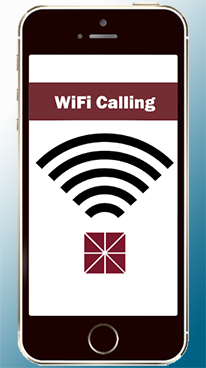 No Cell Phone Reception? No Problem!
---