The Chinese program at Chapman University boasts a personalized education and hands-on experience for students due to our small class sizes. From day one, the faculty guides students in deepening their own specific academic interests in Chinese, whether they are oriented toward business, the arts, or culture. The mission of the Chinese Program is to serve the needs of the students at Chapman University with a program focusing on aiding students to broaden their educational horizon, develop skills for conversation and literacy, expand their imagination and achieve their career goals. Through Chinese, we want to support these students in ways that will take them to places far and wide.
Our faculty provides customized instruction, including technology, games, projects, and collaborative learning within the classrooms to ensure a wide variety of ways that students can not only learn Chinese language, but also engage with Chinese culture as well! 
The Chinese studies program provides courses in both language and culture across all levels of difficulty. Whether you are just beginning your journey to learn Chinese or are well on your way to being fluent in the language, courses are offered at every level to ensure students are getting the needed education. 
---
Course Information:
Elementary Chinese 101 and 102, and Intermediate Chinese 201 are the courses that fulfill the
language requirement at Chapman University.
Chinese 202 and 301A are designed to perfect students' Chinese language skills by developing practical conversational skills and by acquiring an intermediate proficiency in the reading and writing in both traditional and simplified Chinese characters.
There are also courses with specific themes:
Business Chinese


Literary and Cinematographic Images of The Chinese
---
Activities with Professors!
In addition to faculty hosted office hours, in which students are able to come and meet with their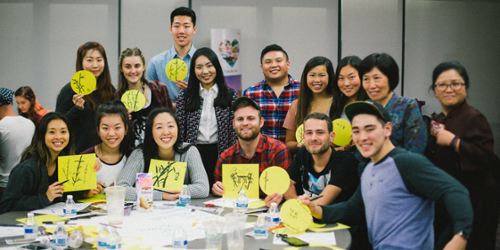 instructor for extra help and have questions answered, the department also provides students the opportunity to practice their language skills during extracurricular events. The program encourages students to participate in various cultural activities throughout the year.
Creating

Chinese traditional ink paintings

Taiwanese cuisine cooking classes 

Taiwanese Movie day

Chinese language table

---
Total credits 21, CHIN201 included

A minimum of 15 credits of the degree must be comprised of upper-division 

courses

Students are encouraged to spend at least one semester or to complete a travel course in a Chinese-speaking country