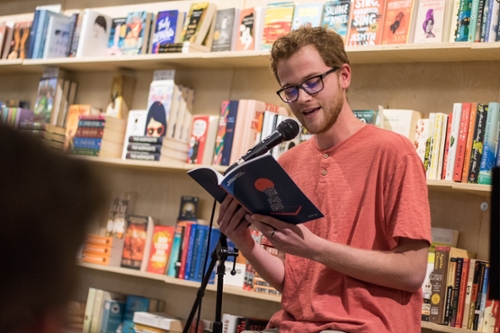 The Department of English at Chapman University encourages students to read widely and deeply, to write boldly and thoughtfully, and to engage in interdisciplinary scholarship and creative activity. Coursework ranges across literature, rhetoric, and cultural studies; creative writing; journalism; digital humanities; and creative and cultural industries. Our English students and faculty explore and create the stories that shape our worlds.
Undergraduate students may pursue a BFA in Creative Writing or a BA in English with a concentration in either literature, rhetoric, cultural studies or journalism. Minors in English, journalism and special studies are also available to students majoring in fields across the university.
Our graduate students pursue an MA in English, an MFA in Creative Writing, or a unique "Dual-Degree" program that combines the two. Students in the MFA can focus on fiction, poetry, nonfiction, or even screenwriting and are encouraged to work in more than one genre. All our graduate students take courses in and across specialized areas that include literature, theory, rhetoric and composition and digital humanities.