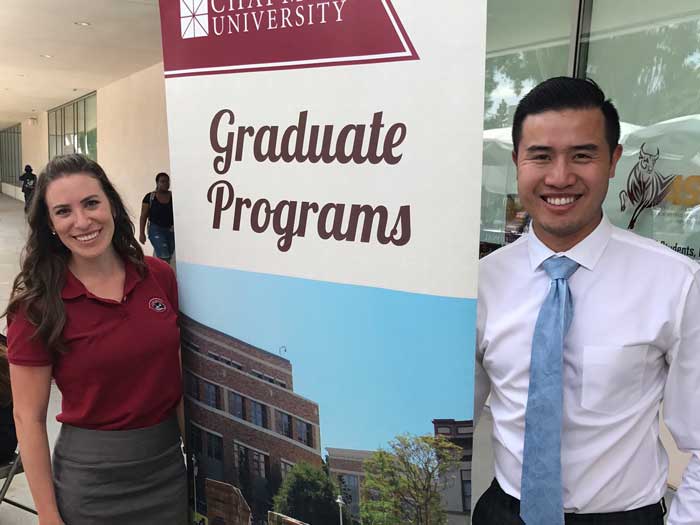 Attending a graduate fair helps you explore all the graduate school possibilities, even if you're not quite sure what you want to do. Our admission counselors can talk to you about your options and provide more information on specific programs, scholarships/financial aid and the admission process.
Even if graduate school is a few years away, attending a fair can help you decide if it's right for you. 
We look forward to seeing you!