»

Crean College Leadership Council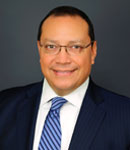 Mr. Simon Castellanos
Mr. Castellanos has dedicated nearly two decades of his professional career to the health and well-being of the patients his companies have served. He successfully led as the President of Fresenius Medical Services (FMS), the largest US division of Fresenius responsible for dialysis treatment to over 160,000 patients at 2,060 outpatient facilities and 900 hospitals across the country. Under his leadership at FMS, overall quality outcomes including hospitalization and mortality rates improved substantially due to standardization of processes and protocols, and globally Fresenius was named a Most Innovative Company by Forbes for three consecutive years. Before that, Mr. Castellanos directed improvement in outcomes and overall results through several leadership roles at Fresenius, and at Gambro Healthcare International.
Mr. Castellanos is known for his passion for best-in-class quality in clinical outcomes and patient care, and his strong belief that employees' steadfast commitment together with proven protocols will best enable successful results.
Mr. Rich Coury
Co-founder of Coury and Buehler Physical Therapy
Rich has extensive training in rehabilitation of sports, orthopedic, and neurological injuries/disorders. He also serves as a senior instructor for the manual therapy based mentorship program at CBPT. Over the past 10 years CBPT has grown from a small two man office to 4 locations throughout Orange County with a 5th opening in February 2015. CBPT is well respected in the community for providing excellent physical therapy services with exceptional customer service and patient outcomes. CBPT has received multiple recognitions including Top Practice in the Nation by Advance Magazine and Top Work Places by the Orange County Register.
Rich received his Bachelor of Science and his Master of Physical Therapy at Chapman University. Rich is also one of the co-founders of POISE (Prevention of Injury and Sports Enhancement), a successful injury prevention program developed to assist athletes prevent significant injuries, help obtain full recovery for return to their sport, and enhance performance on the field or court.
Rich is a diehard sports fan. Although he considers himself a "So Cal Native," he is a lifelong Ohio State Buckeye and Cleveland Browns fan! In his spare time Rich enjoys working out, coaching his kids' soccer teams, and spending time with his wife and family.
Dr. Frank Frisch
Professor, Department of Health Sciences
Dr. Frank Frisch is a professor in the Department of Health Sciences. He has served in numerous faculty and administrative capacities since coming to Chapman in 1982. A former Chair of the Division of Natural Sciences (now Schmid College of Science and Technology) and member of the Biological Sciences Department, he has been in the Department of Health Sciences in Crean College of Health and Behavioral Sciences for the last 5 years where he teaches various physiology courses. As a graduate of USC in Exercise Science, he focused on the physiological aspects of aging and worked at the Andrus Gerontology Center under Herbert DeVries. At Chapman he has developed courses in Exercise Physiology, the Biology of Aging, Environmental Physiology and Nutrition and Performance. He has twice received the Scudder Teaching Excellence Award. His current research focuses on the metabolic consequence of sleep deprivation on post-menopausal osteoporosis and works with undergraduate students that will be presented at the American Physiological Society national meeting in April 2020. He is the former Board President of Inside-the-Outdoors Foundation, a non-profit division of Orange County Department of Education designed to enrich knowledge on health and exercise serving about 110,000 school-aged participants every year. Dr. Frisch takes pride in being actively engaged in the campus community. He serves as the Faculty Ombudsperson and plays woodwinds in the Early Music Ensemble.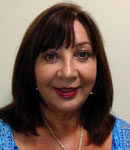 Ms. France Dixon Helfer
CEO, TinyKicks LLC
Ms. Helfer is the Chief Executive Officer for TinyKicks LLC, a University of California developed healthcare technology company recently spun out into the EvoNexus Irvine Incubator. With over thirty years in the Medical Device and Healthcare Industry, over 20 as a senior executive, Ms. Helfer brings Serial Entrepreneurship and leadership, Business and Corporate Development, Product Development and R&D, and International Sales and Marketing expertise for Fortune 500, start-up and emerging growth companies.
Her career includes successful C- level executive positions at Halo Healthcare, Medtronic, SORIN Biomedical, Xenotech Labs (acquired by MDT), Eclipse Surgical and MDDataDirect. As founder and CEO of Pegasus Biologics, she raised $32M, and in less than three years, built the company into an emerging growth revenue company with a solid product pipeline, acquired by Synovis Life Systems and more recently, Baxter. She has raised over $50M in angel funding and qualified Venture Capital firms. She worked at JNJ and Pfizer-Shiley in management positions early in her career, both following acquisitions.
Ms. Helfer serves on the Biomedical Leadership Council of OCTANe, and is a member of HBA's Executive Advisory Boards. She is a Mentor and Entrepreneur in Residence for Chapman University's Leatherby School of Entrepreneurship. She is renowned as a women's leadership mentor and motivational speaker for women business leaders, particularly in science and technology. She serves on numerous boards and as a strategic advisor to medical companies. Helfer graduated in Biologic Sciences from CSUF, attended graduate school in business management from University of Redlands, and has taken advanced coursework and continuing education at UCI and USC.

Ozzie Martinez, MPH
Cheif Administrative Officer, Kaiser Permanente, South Bay Medical Center
Ozzie brings nearly 20 years of health care experience to his position as Chief Administrative Officer. He started his healthcare career at the Veterans Affairs Health System and joined Kaiser Permanente in 2002. In his regional role, Ozzie led the Southern California region in developing and implementing the Proactive Office Encounter program. This has become a foundation of clinical operations and has built our capability and reputation for clinical excellence and preventive care throughout the nation, as recognized by the prestigious Kaiser Permanente James A. Vohs Award for Quality.
Ozzie joined Kaiser Permanente South Bay as the Vice President of Operations for the Clinical Support Service Line in 2009, where he was responsible for operations over ambulatory and hospital-based departments. A champion for care transformation, Ozzie continues to be an advocate for cultural diversity and inclusion work, innovation, and strategy in health care.
Ozzie holds a Bachelor of Arts in Psychology from Chapman University, a Master of Public Health degree from the University of California, Los Angeles, and has completed the Executive Leadership Program at Harvard University. He has been involved in many community organizations and fellowships throughout his career and most recently inducted into the Upsilon Phi Delta National Health Administrator Honor Society. He is a transformational leader, committed to continuous learning, application of diverse solutions and approaches to improve the overall health of our members and communities we serve, and investing in others by mentoring and developing future leaders.

Dr. Maria Minon
Vice President Medical Affairs and Chief Medical Officer, CHOC (Retired)
Dr. Maria Minon, a native of Argentina, has dedicated her career to ensuring the well-being of children. Dr. Minon graduated with her medical degree from University of California, Irvine School of Medicine and holds board-certification in pediatrics. Her pediatric residency was spent at Children's Hospital of Orange County (CHOC Children's) followed by a chief residency. Dr. Minon worked in private practice as a pediatrician for nearly 20 years and still hears from grateful parents and patients to this day. Dr. Maria E. Minon retired in March 2020 as CHOC Children's senior vice president of medical affairs and chief medical officer. She began her career at CHOC in 1998 as vice president of medical affairs. Dr. Minon worked to facilitate and oversee the activities of the medical staff; medical quality and patient safety, including risk management and regulatory affairs; pediatric psychology; pediatric mental health; medical directors; and operations for the clinical and basic science research departments. The Thompson Autism Center at CHOC Children's opened in January 2020 under Dr. Minon's leadership. Dr. Minon currently serves on the Board of Directors for CHOC Children's Hospital Orange and Mission Viejo and the Board of Trustees at Orange County Ronald McDonald House, including service as board chair from 2013 to 2015. She previously served on the California Medical Association Board of Trustees, Finance Committee, Nominating Committee and House of Delegates and has served as president of the California Chapter IV of the American Academy of Pediatrics. Dr. Minon is dedicated to the future of healthcare in Orange County and enjoys mentoring students who are interested in a career in medicine.
Dr. Dele Ogunseitan, MPH
Professor of Public Health University of California, Irvine
Dele Ogunseitan is Professor of Public Health and Professor of Social Ecology at the University of California, Irvine, where he currently serves as Chair of the Department of Population Health and Disease Prevention. He helped establish the Global Health Research, Education and Translation (GHREAT) initiative, and he is the Director of Research Education, Training and Career Development for the NIH-Funded Institute for Clinical and Translational Science.
He earned his doctorate in Microbiology at the Center for Environmental Biotechnology, University of Tennessee, and his Master of Public Health in Environmental Health Sciences at the University of California, Berkeley, where he also earned a certificate in International Health. He earned a certificate in Teaching by Case Method at Harvard School of Public Health. He served as a Josiah Macy Foundation fellow at the Marine Biological Laboratory in Woods Hole, Massachusetts, and as an Institute Faculty for Vulnerability Assessments at the International Institute for Applied Systems Analysis in Laxenburg, Austria. He is alumni faculty fellow at the Belfer Center for Science and International Affairs at the Kennedy School of Government, Harvard University.
In 2012, he received the Leadership Excellence (ACE) award from the International OpenCourseWare Consortium; and recognition for Outstanding Contribution to the Health and Human Services from 2-1-1OC. He served for three years on the State of California's Green Ribbon Science Panel. He currently serves on the Board of Directors of the UC Global Health Institute, and on the Board of Directors of the Association of Schools and Programs of Public Health (ASPPH).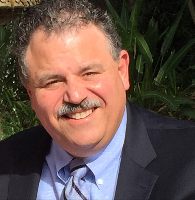 Mr. Frankie Rosario
Chairman and President of the Board of Directors, Orange County Childhood Language Center
Mr. Rosario has been in the information technology field for over 25 years. At the beginning of his professional career, he joined a software consulting firm where he became the manager of the customer services group. He was later recruited by a large security and investigations corporation to lead a systems administration team, responsible for the acquisition, integration and deployment of custom solutions. He was later hired by a global leader in Enterprise Resource Planning (ERP) where he was responsible for the deployment of several hardware and software technology solutions. He later became Vice President of a consulting services company where he worked in business development and marketing.
Mr. Rosario is currently working for Extron Electronics, a worldwide leading manufacturer of professional AV system integration products with headquarters in Anaheim, California. As Director of the Information Technologies department, he is responsible for overseeing their global corporate network infrastructure, network security, and deployment of software solutions and support.
As a member of the Scottish Rite Masons in Orange County, he was appointed Chairman and President of the Board of Directors of the Orange County Childhood Language Center in Santa Ana, California. He is also a member of the Board of Counselors for the Communication Sciences and Disorders Program, Crean College of Health and Behavioral Sciences at Chapman University.

Dr. Larry Santora, M.D.
Actively practicing cardiology for more than 30 years, Dr. Larry Santora is triple board-certified in cardiovascular disease, internal medicine and cardiovascular computed tomography (cardiac CT). He continues to put considerable time into the one-on-one consultations with each of his patients. Sharing clear and concise information about health and wellness is primary among the reasons for the creation of "Health Matters with Dr. Larry Santora." There is so much information out there, and even doctors sometimes have a hard time keeping up with it. On "Health Matters," Dr. Santora cuts through all the hype and complicated medical terms and gives you the straight talk.
Dr. Santora is the medical director of The Orange County Heart Institute and Research Center in Orange County, Calif. He has specialized in the treatment of advanced heart disease for almost three decades through interventional cardiology (balloon angioplasty and stenting of coronary arteries). He is committed to early diagnosis and prevention of cardiovascular disease.
He is the medical director of The Center for Heart and Vascular Wellness and Prevention, The Cardiac Rehabilitation Center and The Dick Butkus Center for Cardiac Screening, all at St. Joseph Hospital in Orange, Calif.
Dr. Santora is co-author of The OC Cure for Heart Disease with NFL star linebacker Dick Butkus and Steve A. Armentrout, M.D. Dr. Santora is also co-author of Women and Heart Disease with Shalizeh Shokooh, M.D., and Kelly Tucker, M.D. In addition, Dr. Santora has published the only scientific paper suggesting a link between anabolic steroids and heart disease.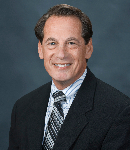 Dr. David Schillinger
Dr.Schillinger, Chief Medical Officer of Schumacher Clinical Partners, is responsible for leading programs focused on optimizing RVU capture and developing physician educational programs.
Dr. Schillinger co-founded Hospital Physician Partners, formerly known as EDCare, in April 2002. Prior to that, Dr. Schillinger served as Chief Executive Officer and Chairman of the Board of Directors of ECS Holdings since inception of ECS and its predecessor entity in 1988. He is a graduate of Hahnemann University School of Medicine in Philadelphia and completed his residency in Emergency Medicine at Shands Jacksonville Medical Center in 1986. An ABEM board certified emergency medicine physician, Dr. Schillinger has been practicing emergency medicine for 30 years, and is licensed to practice in 27 states.
He currently works clinically at many of our client hospitals. Since 2005 he has also been Chairman for the Board of Directors for Oceanus Insurance Company.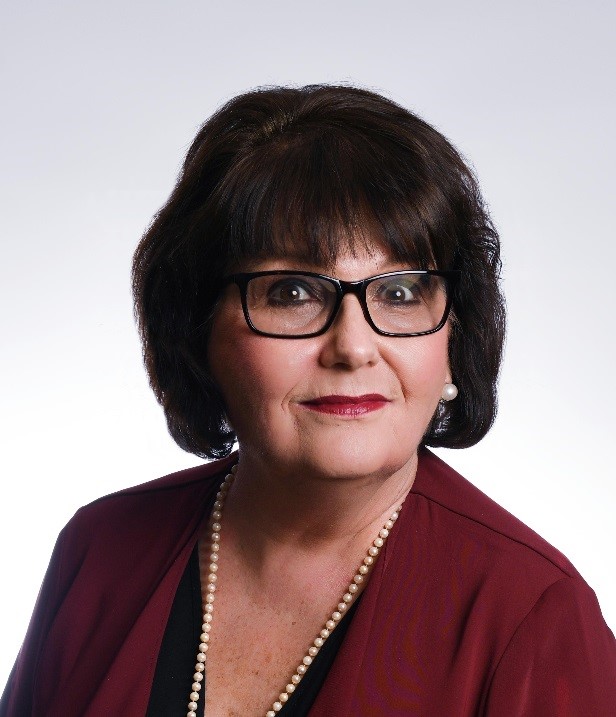 Kathleen Stillwell, MPA/HSA, RN, CPHRM
Senior Patient Safety Risk Manager, The Doctors Company
Ms. Stillwell is a nationally recognized expert in health care risk management and quality. She has over 35 years of experience in clinical risk management, professional liability claims management, high-risk underwriting, compliance, and quality. Her expertise includes physician practice management, hospitals and health care organizations.
Kathleen Stillwell earned Master's Degrees in Public Administration and Health Services Administration. She is a registered nurse and has achieved the Certified Professional Health Care Risk Management designation from the American Hospital Association/American Society for Healthcare Risk Management. Ms Stillwell has served as faculty for the American Society for Healthcare Risk Management and is published in the American Hospital Society Risk Management Handbook for Healthcare Organizations. She has held numerous leadership positions with national and state risk management and quality organizations, including past Board Member for the American Society for Quality (ASQ), Healthcare Division, President of the CA State Patient Care Assessment Council, Board member for the California League of Nursing, adjunct faculty for Woodbury University and the University of San Francisco. She served on the Advisory Board of King International, Inc., and was a Charter Member of the Business Renaissance Institute.
As the nation's largest physician-owned medical malpractice insurer, The Doctors Company has always been guided by our mission: To advance, protect, and reward the practice of good medicine. Today, as healthcare delivery continues to undergo unprecedented change, it's more important than ever to be a strong, trusted partner to help our members focus on what they do best—delivering care. That's why we're taking the mal out of malpractice insurance.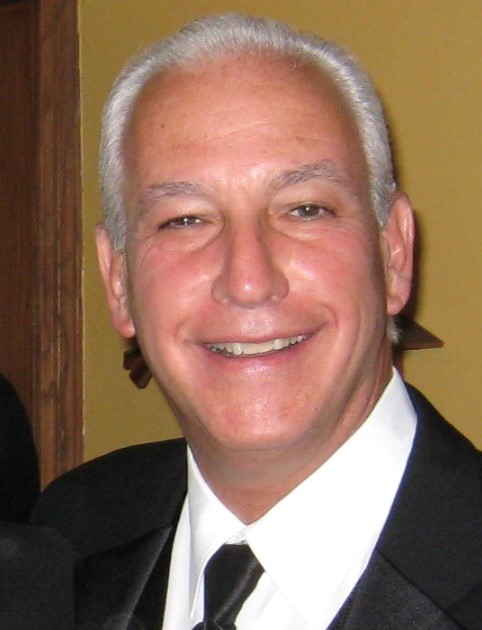 Dr. Bart Asner
Retired Physician/ Healthcare Advocate
Bart Asner trained as a Pediatrician at Children's' Hospital Los Angeles after attending the University of Pennsylvania School of Medicine and practiced pediatrics for 20 years in Orange County. Dr. Asner most recently served as Executive Vice President for Optum's Local Care Strategy focused on the California market. In this role he oversaw the alignment of Optum assets in the California market, including Optum Health, Optum Insight and OptumRx, to focus on lowering the cost of care and improving outcomes for the patients served by OptumCare in this market, while improving patient and provider experience. Optum is the national healthcare services division of United Health Group.
Prior to this role, he served as President of the OptumCare California Region, overseeing the Southern California care delivery assets including AppleCare, Monarch HealthCare, NAMM and OptumCare Medical Group, consisting of six thousand physicians. Dr. Asner was the Chief Executive Officer, and currently Chair and a member of the Board of Directors of legacy Monarch HealthCare, now Optum Orange County, a medical group which he cofounded in 1994. Optum Orange County was comprised of three thousand physicians providing care to 300,000 MediCal, Commercial and Senior patients in Orange County and Long Beach, California. Monarch became part of Optum in 2011.
Dr. Asner was a twice elected past Chair and served on the Board of Directors and Executive Committee of APG, America's Physician Groups, the nation's largest professional organization of medical groups dedicated to value based care and "taking responsibility for America's health." He serves as a member of the Advisory Board of the Merage Center for Health Care Management and Policy at the University of California, Irvine. Dr. Asner is a past Chair, and past member of the Board of Directors of the Integrated Healthcare Association (IHA), a statewide policy group that brings together the top decision makers from the major sectors of the health care industry; IHA was responsible for the development of the pay for performance program in California. He has testified on healthcare issues at the California legislature and before Congressional committees. Dr. Asner retired in January 2021.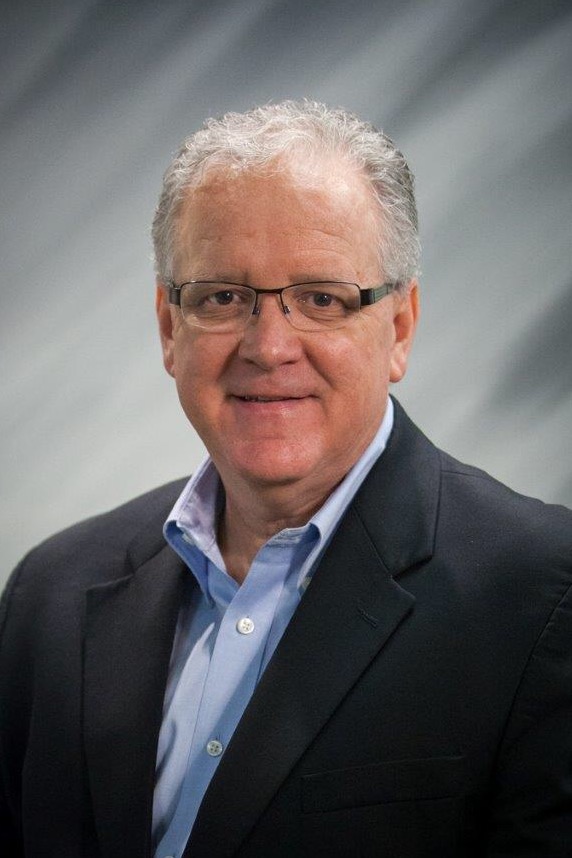 Dean Anderson
Founder, Anderson BioMed LLC and retired VP Global Operations at Beckman Coulter
Dean graduated from Chapman University in 1986. He began his career at Nichols Institute running a variety of esoteric assays before moving to Beckman Coulter (a Danaher Operating Company) where he recently retired as Vice President of Global Operations. Over his 33 year career with Beckman Coulter, he served in a variety of roles within Life Science and Diagnostics, and had responsibility for operations globally including sites in Europe and Asia Pacific. Dean was responsible for providing strategic leadership and new product development support for Chemistry, Immunoassay and Hematology operations including eight manufacturing sites across the USA. Dean worked across Beckman Coulter to develop disciplined and innovative business processes throughout the value chain to achieve operational excellence through differentiated quality products, and services. In 2022, he received the Distinguished Alumni Award from Schmid College of Science and Technology. Today, Dean is the founding member of Anderson BioMed, LLC, and actively consults in Supply Chain Management and Operations. Dean lives in the San Diego area with his wife, Lynne. They have one daughter, Lauren, who graduated from Chapman University in 2022 with a B.S. in Health Sciences, and is attending Yale University pursuing her MSN to be a Nurse Practitioner.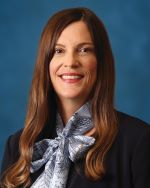 Kelly Giardina
Executive Director, Clinical Operations at CalOptima Health
Kelly Giardina is responsible for CalOptima Health's medical management departments, including Case Management, Long-Term Services and Supports, and Utilization Management, along with new clinical program implementation. She brings more than 20 years of leadership in health care management, clinical programs and complex health solutions. She previously served in senior executive roles at CareSource, Blue Shield of California and Molina Healthcare. In addition to being a certified case manager, she holds a bachelor's degree in human services from California State University, Fullerton and a master's degree in gerontology with a concentration in administration from the University of La Verne.