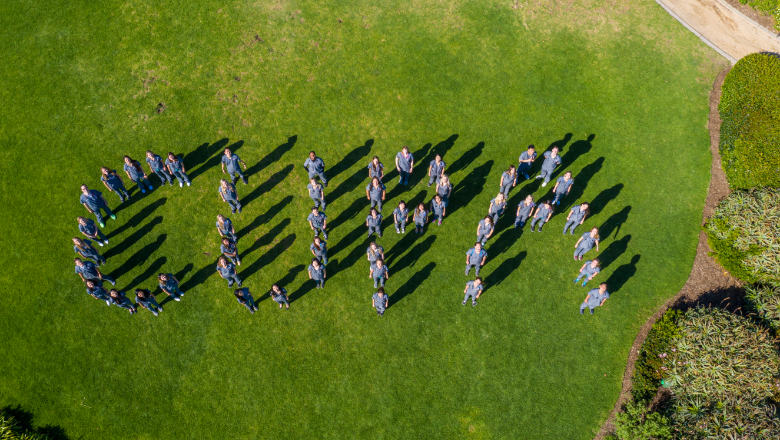 M.M.S. PA Studies Program
»

Frequently Asked Questions
What is a Physician Assistant (PA)?
PAs are licensed healthcare professionals who practice medicine with physician supervision (MD, DO).  PAs deliver a broad range of medical and surgical care and services to diverse patient populations in both rural and urban settings. Their focus is on patient care in the primary care setting, and their duties include, education, research, and administrative activities. 
How did the PA Profession begin?

In the mid-1960's, physicians and educators recognized there was a shortage of primary care physicians.  Dr. Eugene Stead of the Duke University Medical Center in North Carolina selected four Navy corpsmen who had received considerable medical training during their military service and in Vietnam but who had no comparable civilian employment. In 1965 he put together the first physician assistant class and based the curriculum of the PA program in part on his knowledge of the fast-track training of doctors during World War II.
What type of jobs in medicine can PAs perform?
PAs work in all areas and subspecialties of medicine. These include, but are not limited to primary care, surgery, family medicine, internal medicine, emergency medicine, pediatrics, women's health, orthopedics, psychiatry, pain management, and gastroenterology. PAs also work in areas such as higher education, government, military, administration, and research.
Does Chapman's PA program accept transfer credit from previous coursework completed in graduate professional programs such as PA or Medical schools, in order to receive Advanced Placement within the program?
No, we do not accept transfer credit from previous coursework completed in graduate professional programs such as PA or Medical schools, in order to receive Advanced Placement within the program.
Can I work or continue to work while enrolled in the program?
PA Program faculty strongly recommend against outside employment while enrolled in the program. The program will not employ PA students or prospective PA students. At no time, is a student required to set up or obtain their own clinical rotation sites.  Outside employment during any part of the program may affect student success and ability to progress. Students who are involved in, or commence, volunteer or paid work during their PA education, cannot use their affiliation with the program in any aspect of that job. Work outside the program is undertaken by the student, independent of the program, is not covered by the liability offered for clinical work associated with the educational experience and students may not represent themselves as Chapman University PA students.
How long is the program?
The program is a 24-month, full-time, year-round educational experience: 12 months didactic and 12 months of clinical. There is time off between each of the trimesters in both the didactic and clinical phases. The program is an intensive, full-time program, we do not recommend that students work while in the program. A bachelor's degree is required for entry into this program. An associate's degree does not suffice.
When does the program start? How many students do you accept in each cohort?
Each new cohort begins in January. The first cohort (January 2017) consisted of 25 students, the second class (January 2018) has 35 students, and every class after that will have 50 students.
What degree will I earn upon the successful completion of the program?
Students who complete all requirements of the program will receive a Master of Medical Science in Physician Assistant Studies (MMSPAS).
Are PA shadowing hours a required part of the application and I only have shadowing experience. Will that count towards the 1,000 required hours of Patient Care Experience?
No; however, observational/shadowing hours are strongly encouraged and will be taken into consideration in determining whether or not you will receive an interview and potential admission into the program. Shadowing a PA will provide the student applicant with valuable patient contact in various sub-specialties of medicine. We want to be assured that you understand the role of a PA as part of the healthcare team.
While shadowing a Physician Assistant is recommended and strongly encouraged so that you may have an understanding of the role of a PA, it is not sufficient when it comes to the Patient Care Experience requirement of 1000 hours. You also must acquire direct hands-on patient care experience. Applicants will be denied if they do not meet the minimum admission requirements.
 What are Direct Patient Care Experience hours?
Direct Patient Care Experience (patient contact) hours are defined as an experience in a healthcare setting that involves patients, either paid or voluntary. You can see our list of approved patient contact hours here.
How and when do I apply to your program?
All applications must go through the Central Application Service for Physician Assistants (CASPA). We do not accept applications or application materials sent directly to the college. We do not require a supplemental application in addition to CASPA. We recommend that applicants apply as soon as possible after the CASPA application opens in April. Additionally, we recommend that applicants ensure that their application is Complete and Verified in a timely manner. The earlier an application is Verified in CASPA, the sooner that application can be reviewed for a potential invitation to interview. Our program does not accept transfer students into the program. We require a minimum overall GPA of 3.2 and an overall science GPA of 3.2. CASPA calculates those GPAs through their internal system of transcript evaluations.
All science prerequisites must be completed and the grade needs to be reflected on your transcript at the time of submission, otherwise, your application will be flagged as "does not meet minimum requirements." Non-science courses can be "in progress," but they must be completed by the time of matriculation, and priority will be given to applicants with all prerequisites completed. Applicants will be denied if they do not meet the minimum admission requirements.
Does Chapman's PAS program accept international bachelor's degrees?
Yes, we accept students who have earned their bachelor's degree outside of the U.S. All Foreign Academic records must be translated to English and certified by University Language Services and submitted to CASPA. If foreign transcripts are in English applicants still need to submit the foreign transcript to CASPA and also have them evaluated by one of the following services: World Education Services(WES), International Education Research Foundation (IERF), and Educational Credential Evaluators (ECE). Please note that all prerequisite courses must be completed at a U.S. institution.
All foreign coursework and degrees must be evaluated for North American equivalencies with calculated GPAs on a 4.0 scale by one of these services and submitted to CASPA.  We will only recognize the degree, course credentials and GPA that they have evaluated.
I received passing AP credit in high school for one of the required prerequisite courses. Will you accept my AP credit?
Certain AP classes can be applied to prerequisite coursework if your undergraduate institution has awarded you credit for your AP exam scores. The credit must be reflected on your undergraduate transcript. We accept AP credit for the Pre-calculus or Calculus, Introduction to Statistics, General Psychology, English Composition and Introduction to Sociology requirements.  For applicants that have received undergraduate credit for general biology and/or general chemistry prerequisite courses via AP coursework, we will allow substitution of upper division courses with labs within the respective department(s). However, those courses cannot be used to meet other prerequisite requirements.
My overall and/or science GPA is below 3.2, what should I do?
We recommend that you take additional courses in order to boost your GPA to meet the minimum before you apply. Applicants will be denied if they do not meet the minimum admission requirements.
Is a GRE score required for admission into the Chapman PA Studies Program?
Yes. The GRE must be completed within the last 5 years from the application deadline. A combination of the highest scores from separate sittings of the GRE exam will be accepted. No minimum score is required. Chapman University's CASPA code is 3681. A department code is not needed. Applicants will be denied if they do not meet the minimum admission requirements.
Do my prerequisite courses or GRE scores have to be completed within a certain number of years? Do they "expire"?
We do not require that prerequisite courses are taken within a certain time period. However, if you did not take those courses recently, we would recommend that you take a "refresher" course to ensure your knowledge base remains sufficient in preparation for PA school. We require that GRE exams are taken within 5 years of the admission application deadline.
When are application decisions made?
Application decisions are made on a rolling admissions model. We strongly encourage applicants to submit their applications as soon as possible after the CASPA application opens in April. Applicants will be denied if they do not meet the minimum admission requirements.
If I get denied, can I reapply for the next cycle?
Yes, if you meet the minimum requirements, we would encourage you to boost your application and materials and resubmit an application through CASPA for the next application cycle.
Am I guaranteed an interview or a "seat" in the program if I meet all of the admission criteria?
Interviews and "seats" in the program are limited. Meeting the minimum requirements does not guarantee either an interview or a "seat" in the program. The program will admit the most qualified candidates based on admission requirements, in-person interviews, and overall application profiles. 
If I am unable to start the program with the cohort to which I am admitted, can I defer my acceptance to another year?
We are not able to offer deferrals. Applicants who cannot start the program with the cohort to which they were admitted may reapply in a subsequent season.
What is a Bridge Program?
The Bridge Program guarantees highly qualified Health Science majors at Chapman University the opportunity to interview for acceptance into Chapman's PA Studies program, contingent upon satisfactory completion of the Bridge Program Criteria.
Who should apply to the Bridge Program?
Only Chapman University students who are enrolled in the Bridge Program and meet the eligibility requirements should apply.
Am I required to shadow a PA prior to applying to the Bridge Program?
No, but shadowing hours are strongly recommended to bolster your application. All observational hours are to be arranged by the student; the Bridge and PA Studies programs will not arrange or recommend observational sites.
Am I guaranteed a seat in the graduate PA Studies Program upon successful completion of the Bridge Program?
No, you are not guaranteed a spot in the PAS Program. Upon successful completion of the Bridge program, you will be only be guaranteed an interview for the Chapman PA Studies Program.
Do you offer Scholarships and/or Financial Aid?
The Chapman University PA Studies Program is pleased to be able to award a number of merit-based scholarships to incoming students who have demonstrated excellence in the following areas: Academics, Community Service, Diversity, Leadership and Research.
Information on Financial Aid and how to apply can be found here: Graduate Financial Aid
Simon Scholar PA Scholarship Program
The new Simon Scholar PA Scholarship Program creates pathways for underserved Orange and San Diego County students facing adversity by offering full tuition scholarships. This scholarship provides eligible students who wish to earn their Masters in Medical Science degree (MMS) at the Chapman University Physician Assistant Program. Learn more about the Simon Scholar PA Scholarship Program here.