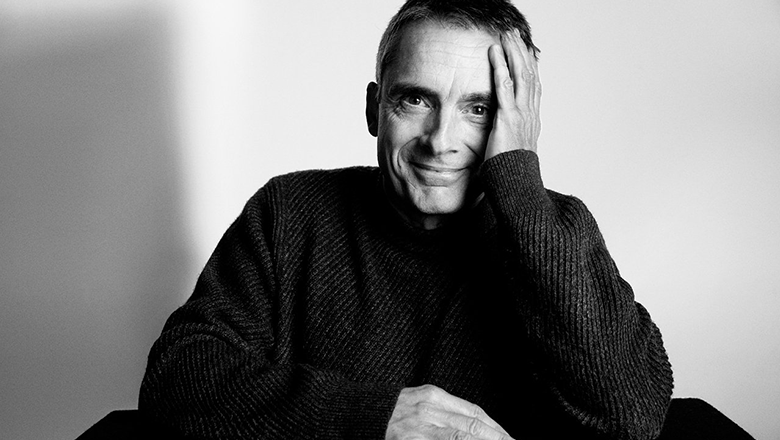 Welcome to the greatest film school in the world. We call it "the friendly film school," a village of filmmakers all working together, with a unique sense of community and collaboration.
Over the past three years, we've skyrocketed in the rankings — we're now No. 4 in both The Wrap and The Hollywood Reporter — while moving forward rapidly in three major areas:
HOLLYWOOD CONNECTIONS
In 2021, we opened a brand-new Career Center under the leadership of former agent Joe Rosenberg and producer Susie Landau Finch. In the past year alone, their team has landed our students 500 internships with major companies such as Warner Bros. and CAA and worked on more than 1,300 resumes.
The "Master Classes" have become the defining aspect of our school. Students get to interact with such A-list actors, filmmakers and cinematographers as Sofia Coppola, Judd Apatow, Michelle Yeoh, Damien Chazelle, Barry Jenkins, Lulu Wang, Brendan Fraser, Halle Berry, Guillermo del Toro and numerous others, all here on campus.
This year, we've launched a new program bringing in industry greats to work with our students one on one. Among our most recent visiting artists: actress-writer Natasha Lyonne (Orange Is the New Black), writer-director Billy Ray (The Hunger Games), producer Lauren Faust (My Little Pony) and animation giant John Musker (Aladdin, The Little Mermaid).
Many of our faculty are famed for their work in the entertainment industry — from director John Badham (Saturday Night Fever, War Games) to writer-director David Ward (The Sting, Major League) to cinematographer Michael Grady (Ozark, The Morning After). Between them, our professors have multiple Oscar nominations and Emmy Awards. We've even had a Nobel Peace Prize winner working on student films: Nadia Murad, who received the honor in 2018.
DIVERSITY
Dodge has soared in the number of international students and students of color. We're proud that our Fall 2023 freshman class was 49% students of color. We've also significantly raised the ratio of Black, Asian and Latino professors, and hugely increased the number of women on our faculty.
Crucial to making students feel welcome is our new Dodge Insider Mentorship Program. Launched in Fall 2023, the program paired 50 sophomores and juniors with incoming freshmen. Over the next two years, we plan to enlarge this so that every freshman is assigned a mentor. 
MODERNIZATION
Alumni returning to Dodge will discover a whole new school. We have a gleaming, colorful lobby, designed to be a hub where students can hang out and interact; a state-of-the-art LED screen, where students learn the technology used in shows such as The Mandalorian; and two vast soundstages as up to date as that of any major studio.
Our job isn't to teach students about the world we came from; it's to prepare them for the world they'll enter. Because of that, we've merged Dodge's two halves (film and TV); introduced imaginative new classes (such as "AI for Creatives" and "Screenwriting in Spanish"); and brought in teachers working on some of the most cutting-edge projects of our day.
Stephen Galloway
Twyla Reed Martin Dean of Film and Media Arts
August 31, 2023