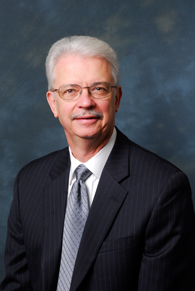 Robert Becker
Associate Professor Emeritus of Music

College of Performing Arts; Hall-Musco Conservatory of Music
Expertise: Viola; Chamber Music
Office Location: Bertea Hall 219
Education:

The Juilliard School, Bachelor of Music
The Juilliard School, Master of Music
Biography
A graduate of the Juilliard School, Associate Professor Robert Becker was Director of String Studies at Chapman University's Hall-Musco Conservatory of Music from 2006-2019.  From 1982 until his final performance of Beethoven 9th on July 23, 2016, he was the Principal Viola of the Pacific Symphony Orchestra for all performances, tours, and recordings. The James and Catherine Emmi Foundation underwrote his position with the Pacific Symphony Orchestra.
In July of 2016, he accepted the position as President of the American String Teachers Association for the greater Los Angeles area and was honored to serve in that capacity until July of 2019. Believing, as do many ASTA members, that our string teaching both in the private studio and in the classroom, really DOES have the capacity to change lives, he is enthused about the possibility of serving CalASTA at the state level in the future as he was recently selected as President Elect of that organization.
In recent summers he has returned as guest soloist/artist to the International String and Piano Festival in Cremona Italy. In past years, he has served as adjudicator for the International Competition of that festival held in the hometown of Stradivarius.
Well-known as a chamber music coach and string pedagogue, he is regularly invited to present lectures at the ASTA conventions, the Mid-West Clinic in Chicago, the SCBOA meetings, the NAMM show, string teaching conferences nationwide and internationally. He has been invited by the American String Teacher's Association to present several lectures at its national conventions in Atlanta, GA, Louisville, KY, Salt Lake City, UT and Kansas City, KS. Topics have included, "Preparing Your Young Violist for Pain-Free Playing and Limitless Musical Options," "DeMystifying the Viola" and topics that concern fundraising and coordination with orchestral Boards.  
Serving as a string adjudicator for both ASTA competitions on the west coast and VOCE competitions, he is highly sought after as a judge and workshop presenter at all levels of string playing.  His students have gone on to graduate study at the Cleveland Institute of Music, Hartt College of Music, New England Conservatory, San Francisco Conservatory, Rice, Oberlin, University of Michigan, North Carolina School of the Arts, Cincinnati Conservatory, etc. and are members of nationally known orchestras and chamber music ensembles. He is a past recipient of Chapman University's Excellence in Teaching Award.
As Principal Viola of the Pacific Symphony, Professor Becker was heard as the solo violist for all visiting ballets at the Segerstrom Performing Arts Center for which the orchestra has performed. Those internationally known companies include ABT, the Cuba ballet, Danish ballet and others. As PSO Principal Viola under the baton of Maestro Carl St. Clair, he appeared on stage over the last few seasons with Pinchas Zukerman, Andre Watts, Yo-Yo Ma, Lang Lang, Conrad Tau, Sarah Chang and has participated in the recording and release of new works by Phillip Glass, William Bolcom, Michael Daugherty, Frank Ticheli, and Richard Danielpour. Also in his capacity as Principal, he has served as chairman of the audition panel for all viola-seating auditions. In this role, he was also Principal Viola for the PSO's European tour with acclaimed performances in Munich, Lucerne, Frankfort and Vienna among others. Professor Becker also served as a musician representative to the Board of Directors of the Pacific Symphony, its Investment Committee and the Board Affairs Committee and is a firm believer in musician activism at all orchestral Board of Directors levels.
Chamber music has always been a vital portion of his performing and teaching life. From serving as the assistant to Robert Mann (the founding first violin of the Juilliard String Quartet), to founding the American String Quartet and serving as chamber music coordinator for the Aspen Music Festival, string quartets and other ensembles have always been a priority for his career. That priority is now reflected in the curriculum of Chapman's Hall-Musco Conservatory.  As a founding member of the American String Quartet, Professor Becker is a former winner of both the Naumberg Chamber Music Award and the Coleman Chamber Music Associations 1st Place Vera Barstow Award with that ensemble. His commitment to contemporary works for that medium included a series of concerts at Carnegie Hall involving the works of women composers, the works of Aaron Copland, Elliot Carter, John Cage, and Elaine Barkin amongst many others.
Voted "Artist of the Year" by Arts Orange County in California for the year 2010, he is honored to continue his involvement within that talented and diverse community.
Professor Becker can also be heard on more than 500 film scores, numerous television productions and diverse recordings in all musical genres from "Desperate Housewives" and "Pirates of the Caribbean," to jazz recordings with Wayne Shorter, to country recordings with Ray Price, Johnny Cash, and yes, even Elvis, Madonna, Michael Jackson, Aerosmith, and Paul McCartney. His discography recently includes "Mickey's Musical Maps" for Disney as well as many recordings as Principal Viola for the Disney Theme Parks internationally.
Hosting workshops on orchestral techniques for both the Orange County Youth Symphony Orchestra and the Pacific Symphony Youth Orchestra, recent master classes include the Pacific Symphony Youth Orchestra and the Las Vegas Academy of the Performing Arts. An active string workshop presenter for visiting high schools on the Chapman campus and recruiting tours, he has given lecture/workshops on technique, musicianship, and orchestral training skills for well over 1000+ string players during the last academic year. Among those events was the Viola-Fest Irvine for several hundred elementary school age violists-an intimidating group indeed…
As the founding director of TheViola Workout workshop in Crested Butte, CO, he has coordinated this summer event every year since 2000 for violists, violinists, cellists, composers, and pianists. This two-week event was started to focus on string pedagogy and chamber music for all strings but primarily a focus for Chapman students on pedagogy for strings in addition to outdoor activities like hiking and fly fishing. This "workout" has been attended by local teachers, young professionals, fellow teaching professionals, future Chapman students, present Chapman students, and has been "instrumental" in the maturation process for these talented artists and teachers.
Professor Becker is also an avid fly fisherman, oenophile, mediocre but persistent golfer, foodie, and VERY slow backpacker. He is the proud father of twins the Rev. Allison E. Becker-senior minister at St Johns of Kilmarnock, Scotland, and Laura B Rutherford-Director of the Vocal Department at Chino Hills High School. Laura and husband Jim are the parents of the world's best grandson-Clayton Lyle Rutherford.
Recent Creative, Scholarly Work and Publications

In July of 2021, Professor Becker presented an international virtual master class on "Preparing for College and Professional Orchestra Auditions" sponsored by the International Academy of Music in Cremona, Italy

President and Officers conference for the American String Teachers Association national conference in Albuquerque, New Mexico March 2019

Invited guest/artist performer for the International Music Academy in Cremona, Italy summer of 2019

Invited guest performer at the Museum of Stradivarius in Cremona, Italy summer of 2019 Works by Brahms-Piano Quintet in f minor, Piano Quartet in A Major, Clarinet Quintet in b minor