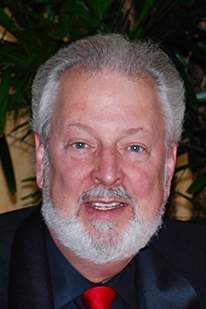 Dr. Peter Atherton
Professor, Robert and Norma Lineberger Endowed Chair in Music

Director of Operatic Studies
College of Performing Arts; Hall-Musco Conservatory of Music
Expertise: Opera; Musical Theatre
Office Location: Bertea Hall 220
Education:

The Juilliard School, Bachelor of Music
University of Southern California, Master of Music
University of California, Los Angeles, Doctor of Musical Arts
Biography
Bass-baritone Peter L. Atherton has had the joy of performing over forty-five roles ranging from Seneca in The
Coronation of Poppea
to Frederick in
A Little Night Music
.  His operatic credits include performances with the Los Angeles Opera, Seattle Opera, Baltimore Opera, Lyric Opera Cleveland, Wolf Trap Opera, Virginia Opera, San Francisco Opera Touring Division, Opera Atelier, Cairo Opera and the Operafestival of Rome and Verona.  He has performed with such conductors as Leonard Bernstein, Pierre Boulez, Lucas Foss, James Conlon, Kurt Herbert Adler, David Effron and Myung-Whun Chung.
In concert and oratorio he has performed to acclaim with numerous orchestras including the Los Angeles Philharmonic, L'Orchestra de la Suisse Romande, Basel Chamber Orchestra, Bach Cercle Genéve, International Chamber Ensemble Rome, Los Angeles Master Chorale, Orchestre de Belgique, Philadelphia Singers, San Diego Symphony, William Hall Chorale, Angeles Chorale and the San Luis Obispo Mozart Festival. Equally popular in recital, he has performed in Vienna, Zürich, Rome, Hannover, Basel, Geneva, New York, Houston, Miami, Palm Beach, Las Vegas and Los Angeles.
Mr. Atherton's versatility as a singing-actor enabled him to perform six different roles in The Phantom of the Opera in New York, Los Angeles and Toronto.  He has also recorded a program of French Art Song for the Hannover Radio in Germany.
Mr. Atherton holds the Bachelor of Music in Vocal Performance from The Juilliard School, Master of Music in Vocal Performance from the University of Southern California, and Doctor of Musical Arts from the University of California at Los Angeles.  He has received numerous awards including Artist of the Year sponsored by The National Arts Club in New York City and a full scholarship to The International Academy for Soloists where he studied exclusively with Elisabeth Schwarzkopf.
Mr. Atherton is the recipient of the Robert and Norma Lineberger Endowed Chair of Music at Chapman University and is Director of Operatic Studies and Full Professor of Voice in the Hall-Musco Conservatory of Music.  Mr. Atherton has served on the faculty at the University of Southern California, the University of California at Los Angeles, Occidental College, the University of Miami Frost School of Music Summer Program in Salzburg, Austria and at Operafestival di Roma and has presented master classes throughout North America.  His students have been admitted to prestigious graduate and apprentice programs across the country, with many performing professionally in Europe, the United States and Canada.
Recent Creative, Scholarly Work and Publications

Master of Ceremonies and Stage Director for Parnassus Society - World of Opera, Stories of Love. Performed at SOKA Performing Arts Center

Conceived, created, wrote dialogues and directed Pacific Symphony's Family Musical Mornings production of The Elixir of Love. Performed in Renee and Henry Segerstrom Concert Hall

Conceived, created, wrote dialogues and directed Pacific Symphony's Family Musical Mornings production of Die Zauberfloete. Performed in Renee and Henry Segerstrom Concert Hall

Collaborated on the the creation of, and directed the premiere of Stille Nacht, a Christmas Story about the creation of the famous Austrian Christmas Carol, Silent Night. Selected singers from Opera Chapman performed in Schumacher Hall at The Covington in December 2019.

Conceived, created, wrote dialogues and directed Pacific Symphony's Family Musical Mornings production of Die Fledermaus entitled Batman's Revenge. Performed in Segerstrom Concert Hall

Guest Voice Faculty for the Frost School of Music Summer Program in Salzburg, Austria.

Conceived, created, wrote dialogues and directed for Pacific Symphony's Family Offerings production of Hansel and Gretel in Segerstrom Concert Hall

Guest Voice Faculty for the Frost School of Music Summer Program in Salzburg, Austria. Two students from my voice studio received scholarships to attend the program. One was chosen winner in the prestigious Schloss Mirabell Competition and was present in Marble Hall Concert Series.

Conceived, directed and wrote script for Pacific Symphony's Family Offerings production of The Pirates of Penzance in Segerstrom Hall.

Guest Voice Faculty for the Frost School of Music Summer Program in Salzburg, Austria. One of my students received a half tuition scholarship to the program.

Directed and wrote dialogue for Pacific Symphony's Family Offerings Production of Cinderella in Segerstrom Concert Hall

Guest Voice Faculty for the Frost School of Music Summer Program in Salzburg, Austria. Two of my students received talent scholarships to attend this program. One was chosen winner in the prestigious Schloss Mirabell Competition and was presented on the Mirabell Marmorsaal Concert Series.

Guest Voice Faculty for the Frost School of Music Summer Program in Salzburg, Austria. Three of my Chapman students received talent scholarships to attend this program. Two were chosen winners in the prestigious Schloss Mirabell Competition and were presented in a professional concert series in the Marble Hall.

Directed and supervised five Opera Chapman singers touring the greater Boston area for three showcase performances at the Berklee College of Music, The Community House in Hamilton, Massachusetts and Eliot Church in Newton, Massachusetts.

Directed Pacific Symphony's Family Offerings production of The Magic Potion in Segerstrom Concert Hall

Frost School of Music Summer Program at The Salzburg Festival - Guest Faculty

Choral Summer Camp

Arts Guild Alliance - Opera Night - Director

Pacific Symphony Pre-Concert Performances

2013 Pacific Symphony Family Concert Series, The Magic Flute - Stage Director

Natchez Arts Festival - Rigoletto - Stage Director, Set and Lighting Design

Opera Design Event for Spring Production

Operafestival di Roma, Suor Angelica - Stage Director

Chapman Board of Trustee's Summer Party

Pacific Symphony Pre-Concert Performances

Opera Guild Alliance - Opera Night Performance

Faculty Recital - Salmon Hall