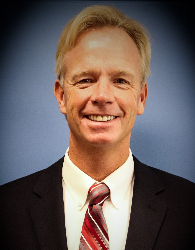 Dr. Michael Burney
Associate Professor, Chair, Department of Physician Assistant Studies
Clinical Faculty

Crean College of Health and Behavioral Sciences; Physician Assistant Studies
Office Location: Rinker Health Science Campus 290B
Education:

University of Southern California, Bachelor of Science
Western University of Health Sciences, Master of Science
University of La Verne, Doctor of Education
Biography
Michael Burney practiced Family Medicine in the Orange County area for over 15 years. He also spent 10 years at Western University of Health Sciences as an Associate Professor in PA Education, and was Chair of the Department of Health Sciences for over 6 years. He also spent over 4 years working in the field of Orthopedic Surgery. He has also served as a peer-elected Director-at-Large for the California Academy of Physician Assistants from 2004-2006, and has presented talks, posters and papers at many professional Physician Assistant Conferences and to other local Physician Assistant programs. He has published several peer reviewed articles on orthopedics and medicine topics in physician assistant journals, published a book chapter on ganglion cysts for Primary Care for Physician Assistants, and published a peer review article on his doctoral dissertation work entitled "Factors that Influence a Student's Decision to Stay Enrolled in Online Postgraduate Physician Assistant Programs". He has also been involved in curriculum design for Physician Assistant programs, and has helped create post-graduate Physician Assistant programs in California. He has served as a clinical preceptor of physician assistant students from a variety of California programs for the majority of his career. He enjoys teaching and working with the up and coming Physician Assistant students, both academically and clinically.
Recent Creative, Scholarly Work and Publications

101 Primary Care Case Studies, A Workbook for Clinical and Bedside Skills, "Achilles Tendon Rupture", Springer Publishing Co., 2020.