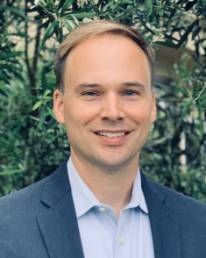 Dr. John Compton
Associate Professor, Chair, Department of Political Science

Wilkinson College of Arts, Humanities, and Social Sciences; Department of Political Science
Expertise: Religion and Politics; Supreme Court and Constitutional Law; U.S. Congress
Office Location: Roosevelt Hall 256
Office Hours: M 2:30-4 pm and by appointment
Education:

William Jewell College, Bachelor of Arts
Syracuse University, Master of Arts
University of California, Los Angeles, Ph.D.
Biography
Dr. Compton joined the Chapman political science faculty in 2011 after completing his Ph.D. at UCLA.  His teaching and research interests include American political development, constitutional law, and religion and politics.  In 2012, he was awarded the Law and Society Association's annual dissertation prize.  His first book, The Evangelical Origins of the Living Constitution, was published by Harvard University Press in 2014.  In 2015, he received the Cromwell Book Prize for excellence in scholarship in the field of American legal history by a junior scholar (for Evangelical Origins).  Dr. Compton's articles have appeared in the Review of Politics, American Political Thought, and the Journal of Supreme Court History. His most recent book is The End of Empathy: Why White Protestants Stopped Loving Their Neighbors (Oxford University Press, 2020).
Recent Creative, Scholarly Work and Publications