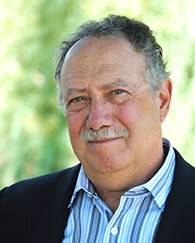 Joel Kotkin
Presidential Fellow in Urban Futures
R. Hobbs Professorship in Urban Studies

School of Communication; Communication Studies
Office Hours: By Appointment Only
Biography
Described by the New York Times as "America's uber-geographer," Joel Kotkin is an internationally-recognized authority on global, economic, political and social trends. His new book, The Human City: Urbanism for the Rest of Us, was  published last year by Agate Press. He is co-editor , with Alan Berger of MIT, of the forthcoming book Infinite Suburbia, a book of essays by 52 authors.
Mr. Kotkin is the Presidential Fellow in Urban Futures at Chapman University in Orange, California and Executive Director of the Houston-based Center for Opportunity Urbanism (opportunityurbanism.org).  He is Senior Advisor to the Kem C. Gardner Policy Institute. He is Executive Editor of the widely read website www.newgeography.com and writes the weekly "New Geographer" column for Forbes.com. He is a regular contributor to the Daily Beast and Real Clear Politics.
He is the author of seven previously published books, including the widely praised The New Class Conflict (Telos Press), which describes the changing dynamics of class in America.
Other past books include The Next Hundred Million: America in 2050, published by The Penguin Press. The book explores how the nation will evolve in the next four decades. The City: A Global History and Tribes: How Race, Religion and Identity Are Reshaping the Global Economy, were also published in numerous languages including Spanish, Chinese, Korean, Japanese, German and Arabic.
Mr. Kotkin has published reports on topics ranging from the future of class in global cities to the places with the best opportunities for minorities. His 2013 report, "Post- familialism: Humanity's Futurean examination of the world's future demography, was published by the Civil Service College of Singapore and Chapman University and has been widely commented on not only in the United States, but in Israel, Brazil, Canada and other countries.

Over the past decade, Mr. Kotkin has completed studies focusing on several major cities, including a worldwide study focusing on the future of London, Mumbai and Mexico City, and studies of New York, Los Angeles, New Orleans, Houston, San Bernardino and St. Louis, among others. In 2010 he completed an international study on "the new world order" for the Legatum Institute in London, UK that traced trans-national ethnic networks, particularly in East Asia. He also has worked in smaller communities, including a report -working with Praxis Strategy Group – on the rise of the Great Plains for Texas Tech University.

 Kotkin has finished  major studies on Texas urbanism, the future of localism and the re-industrialization of the American heartland for the Center for Opportunity Urbanism. As director of the Center for Demographics and Policy at Chapman, he was the lead author of a major study on housing, and is currently involved in a project about the future of Orange County, CA that will be completed this winter.