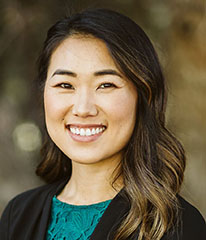 Dr. Jennifer Kong
Assistant Professor
Attallah College of Educational Studies
Expertise: Special Education; Math Interventions; Mathematics Education; Teacher Education; STEM Education for Youth with Disabilities; Second Language Development
Office Location: Reeves Hall 136
Education:

University of California, San Diego, Bachelor of Arts
Northwestern University, Master of Arts
University of California, Riverside, Ph.D.
Biography
Dr. Jennifer Kong is an Assistant Professor of Special Education in the Attallah College of Educational Studies. Her research focuses on mathematical and cognitive development of elementary aged children who are English learners, with the goal of developing effective math interventions for these children. Her research interests were inspired by her experience as a Special Education teacher in the Chicago area.
Recent Creative, Scholarly Work and Publications

Kong, J. E., & Sugita, T. (2022). Word problem solving interventions for students with mathematical disability. EBSCO Pathways to Research in Education. EDU015, 1-12.

Kong, J. E., & Swanson, H. L. (2020). Math problem solving and working memory growth in English Language Learners with Math Disabilities: Technical report of classroom observations and teacher surveys of Spanish-speaking English learner students for Years 1-3 (2017-2020)