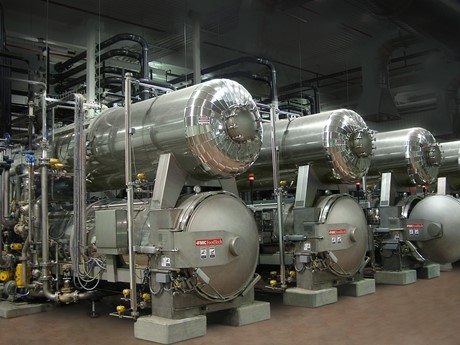 Chapman University's Better Process Control School (BPCS) provides low acid and acidified food processing classes for food science professionals. The acidified foods course is a two and one-half-day workshop, and the low-acid food course is a four-day workshop. Participants who earn a passing grade on each chapter exam will be awarded a Certificate of Completion that indicates satisfactory completion of FDA and USDA-FSIS training requirements.
Under the Good Manufacturing Practice regulations for thermally-processed foods, each processor must have on staff a supervisor who has successfully completed a course in the principles of thermal processing and container closure evaluation. Chapman University is approved to provide such training under the auspices of the Grocery Manufacturers Association and recognized by the U.S. Food and Drug Administration (USFDA) and the U.S. Department of Agriculture – Food Safety and Inspection Service (USDA-FSIS).
Custom designed schools can be offered on-site at your company location.