O365 Encrypted Mail
Cyber attackers are always on the hunt for ways to gain access to sensitive data.  They employ a number of techniques such as hyperlinks in emails, hacking email accounts, and creating websites designs that trick users into providing personal account information.
IS&T is using a new feature that can provide extra protection of the email encryption when you send your email.  It works by adding, SECUREMAIL, in the subject of the email you want to encrypt.  When you recipient receives the email, they will need to login to their email to verify their identity to open the email.
How to Send Encrypted Mail
Add the keyword SECUREMAIL anywhere in the subject line
What the recipient will receive
The email recipient will receive this email with Chapman University branding.
They will need to click 'Decrypt and Read'
They then need to choose one of the two options to verify their identity.
NOTE**
If they are using gmail or another email provider, they would receive the prompt below to 'Sign in with Google' or 'Sign in with a work or school account'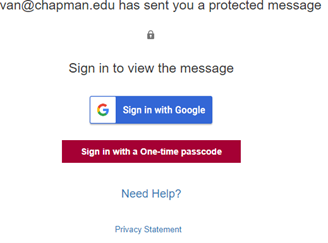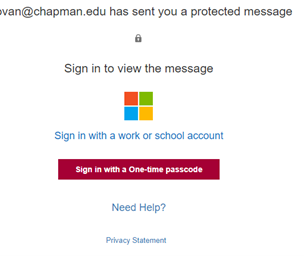 If they would rather use 'Sign in with a One-Time passcode'
They will receive another email with their one time code to enter in the prompt to decrypt the email.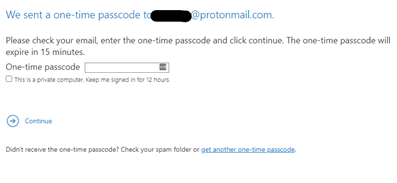 We understand that you may have many questions and concerns and we're always open for your feedback.  If you would like more information or would like to provide your feedback, please email infosec@chapman.edu.