Center for Undergraduate Excellence
»

Research and Creative Activity Opportunities at Chapman University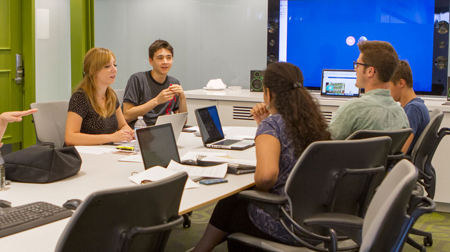 Independent Research Centers
Chapman houses several independent research centers that are exploring boundaries in diverse disciplines ranging from economics and entrepreneurship to human rights and quantum studies.
Research in Our Schools and Colleges
Chapman's individual schools and colleges also sponsor a variety of research programs and projects for undergraduate and graduate students.
Creative Research Centers
Chapman's creative research centers reflect the university's commitment to shaping ethical, globally aware citizens who can provide unique perspectives on a variety of subjects and explore the boundaries of the creative consciousness.
Engage in Research
Chapman has many resources dedicated to helping faculty and students through every step of the research process, from finding projects and getting funding to achieving their research goals.
Call for Papers at Chapman University