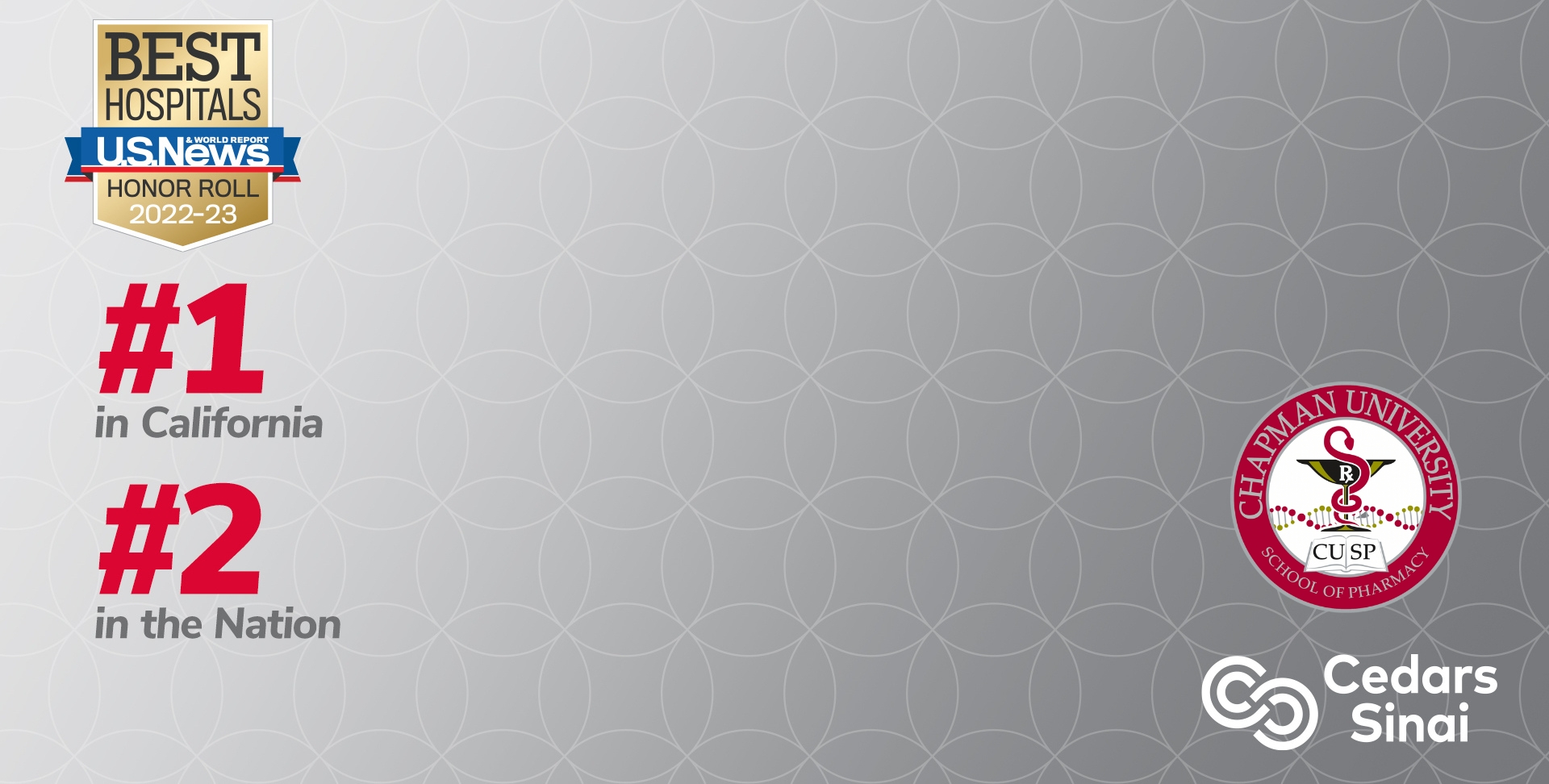 Chapman / Cedars-Sinai Pharmacy Residency
»

Postgraduate Year 1 (PGY-1) Pharmacy Residency at Cedars-Sinai Medical Network

The PGY-1 Pharmacy Residency at Cedars-Sinai Medical Network provides a comprehensive pharmacy practice training experience in an ambulatory care setting. The residency provides opportunities to learn about population health management and managed care, and also offers a teaching certificate program through Chapman University School of Pharmacy.

Through this residency, clinical pharmacists develop comprehensive training in ambulatory care settings.
Admission and Application Information
Requirements for acceptance:
Doctor of Pharmacy degree from an accredited school of pharmacy
Must be eligible for pharmacist licensure in the state of California
Three letters of recommendation
Letter of intent
Official transcripts sent directly from the school of pharmacy to PhORCAS
Current curriculum vitae
How to Apply:
Submit an application through PhORCAS (https://www.ashp.org/phorcas)
Compensation and Benefits
Competitive stipend
Medical and dental insurance
Vision plan
Paid holidays and paid time off
BCLS certification
Assistance for continuing education and professional meetings
Free Parking
Wellness incentives
Employee discounts
Frequently Asked Questions
Is the residency ASHP accredited?
 Yes, we are happy to report that we have full accreditation from ASHP.
What is the structure of the residency?
There are 3 core clinical rotations throughout the year including travel consultation and immunization services, anticoagulation, and diabetes (which includes hypertension and dyslipidemia management) that last between 8-13 weeks. The resident will also participate in refill center, medication purchasing and inventory, drug utilization/formulary management, post-discharge medication reconciliation and MTM (medication therapy management) rotations during the year.  The resident will also be at Chapman University School of Pharmacy for teaching events as part of the teaching certificate program which is scheduled toward the beginning of the year.
What types of elective learning experiences does the residency offer?
There are up to two opportunities for Elective learning experiences and they can be tailored to the resident's interests. Examples of elective learning experiences are pain management and benzodiazepine and opioid taper clinics, neurology, specialty pharmacy (asthma, chronic hepatitis C, smoking cessation, weight management), and injection center.
Is participation in the teaching certificate program mandatory?
Yes, our residents are required to participate in the CUSP Teaching Certificate program and successfully accomplish all the requirements by the end of their program. There are also APPE student precepting opportunities at the Cedars-Sinai Medical Network clinics during the year. The residents are asked to complete a set of 3 topic discussions with APPE students per 6-week block starting the second half of the year.
Do I have to conduct a research project?
Yes. The resident is expected to conduct a yearlong research project and present at our monthly pharmacist meeting and one of our Cedars-Sinai executive leadership/quality committees.
How is the research project topic selected?
At the beginning of the year, the residents will be provided a set of research opportunities as determined by the Residency Program Director and Executive Director. The resident will have an opportunity to meet with the Residency Program Director and other preceptors at the beginning of the residency year to discuss research interests. The research topic can be tailored to residents' interests as long as it aligns with the needs of Cedars-Sinai Medical Network.
How much paid time off may I have?
For resident benefits please refer to the following link for more information:
https://www.cedars-sinai.edu/education/graduate-medical/residency/pharmacy/pgy-1-pharmacy-medical-network/application.html
Can I attend conferences during my residency?
The residency offers compensation for travel to either CSHP or ASHP conferences each year; our program attends one per year. You may discuss with the program director if additional support is needed.
To whom should my Letter of Intent & Letters of Recommendation be addressed?
Please address your Letter of Intent & Letters of Recommendation to:
Irina Avidon, PharmD, APh
Residency Program Director
Cedars-Sinai Medical Network
Additional Contact Information
For more information, please contact either: 
Irina Avidon, PharmD, at irina.avidon@csmns.org

Residency Program Director at Cedars-Sinai Medical Network and Senior Manager of Clinical Pharmacy and Nutrition Services

Jelena Lewis, PharmD, at jelewis@chapman.edu

Assistant Professor, Pharmacy Practice and Director of Residency Programs at Chapman Pharmacy  
Contact Us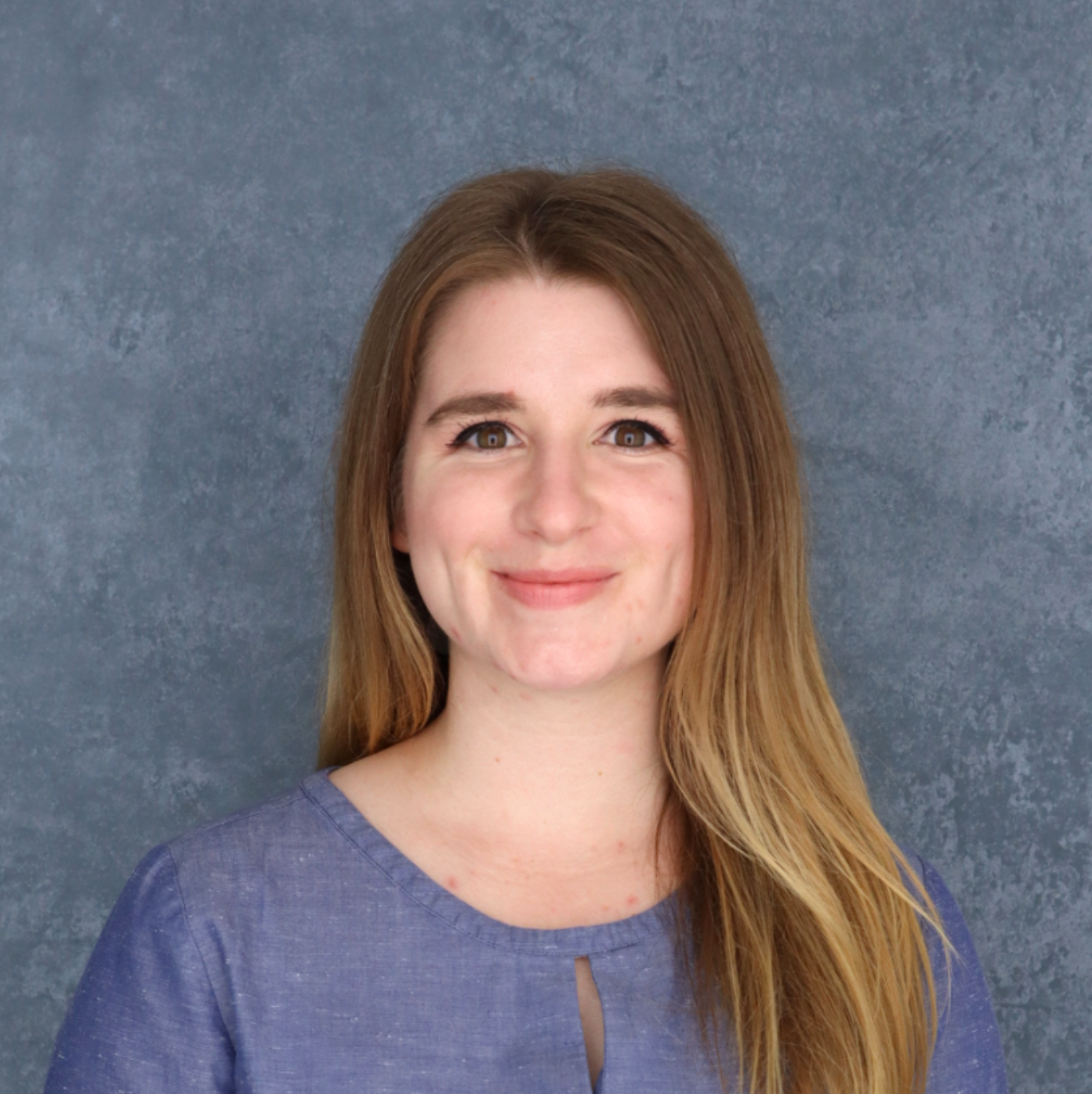 Alexa Andraos PharmD, APh
Clinical Pharmacist II, Pain Management and Pharmacy Residency, Student Coordinator and CUSP Alumna