This page is for students who identify as part of the LGBTQIA+ community. You will find information, support, and resources tailored specifically to meet your needs. 
From campus organizations and resources to counseling services, we are committed to fostering an inclusive and affirming environment where every student can thrive.
Welcome from Kevin Nguyen-Stockbridge, Director of LGBTQ Pride and Achievement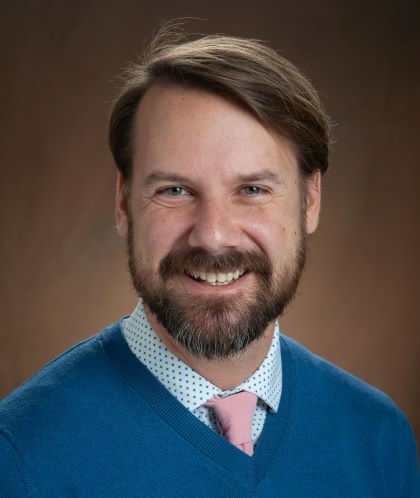 Welcome! Chapman is dedicated to the thriving of all students and the cultivation of the rich diversity that makes our Panther family strong. As Director of LGBTQ Pride and Achievement, I am here to support Chapman's inclusive mission by fostering a campus environment that embraces individuals of diverse sexual orientations and gender identities.
We hope that the information that you find on this page will help you to discover ways to be involved in the Chapman community and provide answers to questions you may have.
By immersing yourself in life here at Chapman, you may not only discover your own community, but also contribute to the overall growth of the LGBTQIA+ community. We are proud to have such a vibrant Panther family and to have you as a part of it.
Should you ever need any guidance and support, feel free to reach out to me at kstock@chapman.edu.  
Kevin Nguyen-Stockbridge is Chapman's Director of Pride and Achievement. You can learn more about him and his role in this news story.
---
LGBTQIA+ clubs and activities
Chapman encourages students to embrace their diversity and explore their interests by engaging in various student organizations and extracurricular activities, including:
Queer Student Alliance

is a place of trans and queer resistance and solidarity. We provide a safe and welcoming space for anyone who identifies with the LGBTQQIAP+ community.

Queer and Trans People of Color Collective (QTPOCC)

serves to create a radical space of support for students who are queer and/or transgender and are non-white, of mixed heritage, and/or are part of a racialized or marginalized group based on minority status.

Q-Spirit

supports LGBTQIA+ students around the intersection of their queer identities and experiences with religion and spirituality. 

oSTEM

empowers LGBTQIA+ students pursuing careers in Science, Technology, Engineering, and Mathematics.

OUTLaw is a collaboration of law students, faculty, and staff interested in working with both the Chapman and local communities to foster a supportive, positive, and safe environment for individuals in the LGBTQIA+ community. 
Shift/Happens

cultivates a community for transgender and nonbinary individuals by providing a support group and space for students to speak about any and all topics.

Reading the Bible through Queer Eyes

: In a series of sessions, Rev. Nancy Brink, Director of Church Relations e

xplores the Bible scriptures frequently cited in opposition to LGBTQ rights (often referred to as "clobber passages").