Materials from the Library of Special Collection and Archives are available during open hours, Monday through Friday, 10-5 p.m., or by appointment. Contact us at speccoll@chapman.edu or (714) 532-7719 for an appointment.
Researchers either provide staff the call number of the material requested or describe the non-cataloged material being requested. All materials are housed in a closed stack area and will be paged for you by the staff.
All personal belongings—briefcases, backpacks, handbags, laptop bags, coats, etc.—must be kept in the lobby area and cannot be brought into the reading room.
Only pencils and paper and/or laptops may be used in the reading room.
NO food or beverages (water included) are allowed in the reading room.
The researcher is responsible for the careful handling of all material. Do not rearrange papers. Manuscripts, ephemera, and books must be handled with care.
Permission to photocopy or scan is decided upon on an item-by-item basis, and is done by staff, as time permits. No more than 10% of any item may be copied in accordance with the United States copyright law. Adherence to current United States copyright law contained in Title 17 is mandatory.
Permission to photocopy does not constitute permission to publish. Permission to publish materials from this library must be obtained from the Head of Special Collections and Archives and/or the owner of the material. Permission to quote from unpublished materials or materials from the collection not covered by copyright must be requested from the Head of Special Collections and Archives.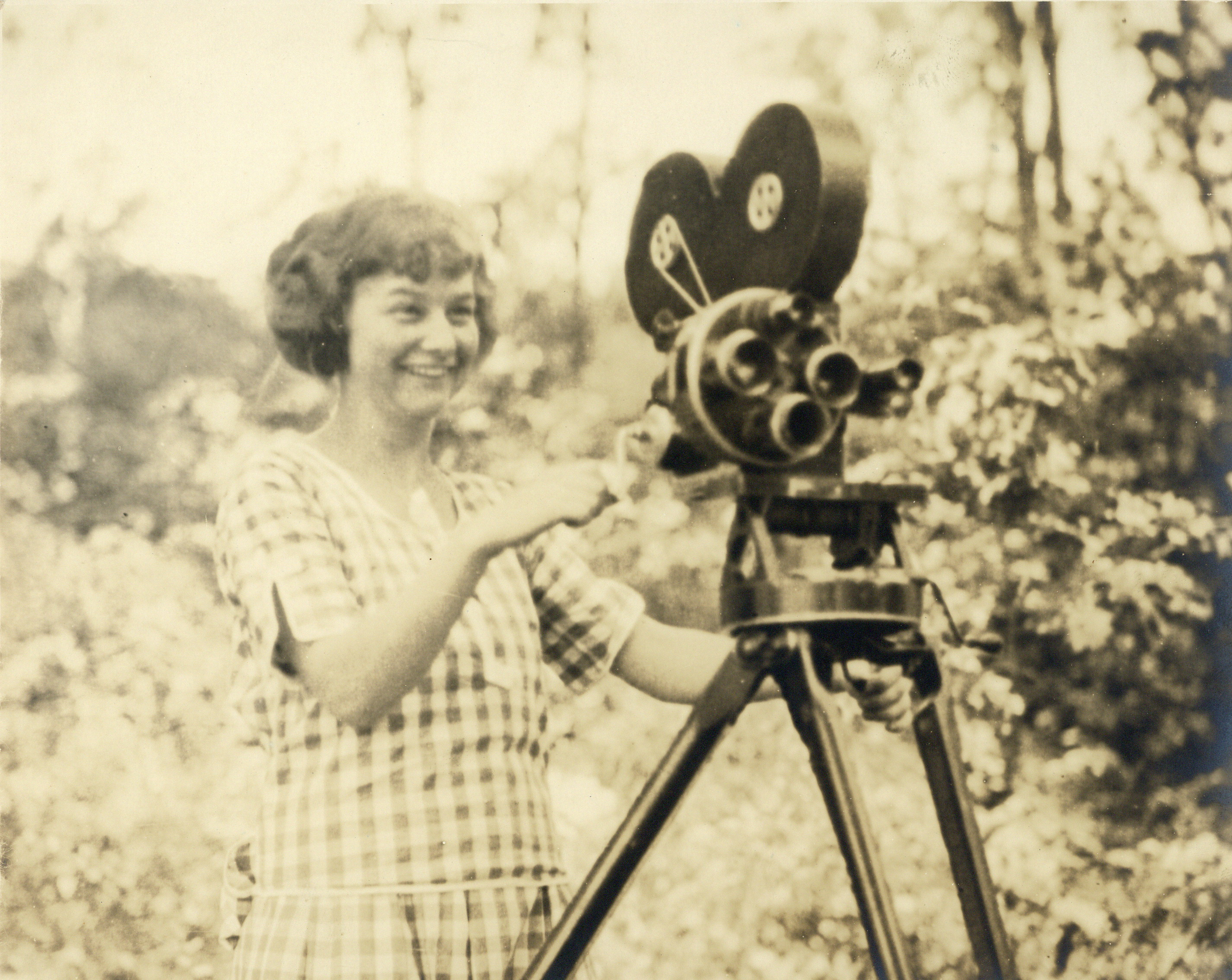 Image: Unidentified woman behind a Bell & Howell Standard 35 mm camera, early 1900s. (Jonathan Silent Film Collection)