Monetary Donations 
The Frank Mt. Pleasant Library welcomes monetary or estate planning donations; funds are critical for the support of our programs that include purchases for rare books and manuscripts, the processing and digitization of collections, archival materials to store collections appropriately and support for special projects and events. 
Special Collections Books, Manuscripts, Photographs, Etc. 
The Library has been greatly enhanced by the donation of collections from alumni and friends of the library. We are also greatly interested in material relating to the Disciples of Christ, local history and anything else that will add to the quality of our special collections. Please contact us so we may discuss the materials you would like to offer the library. Whether an item or collection is appropriate for the Library requires careful review as we consider its provenance or history and its possible uses for our faculty, students and researchers. 
University Archives Donations 
The Library maintains the Archives, the repository for the history of the University. We welcome historical archives and records from retired administrators, faculty and alumni that deal with the history of the university. Please contact us to discuss the records that you wish to transfer. 
Student Organizations 
Student organizations often produce records and publications that document student life, collective student activity, and the social climate of their times. The Archives is interested in collecting these records as well. 
For further information about donations to the Library see: 
https://www.chapman.edu/library/about/giving.aspx 
Contact for donations to Special Collections 
Annie Tang
Coordinator of Special Collections and Archives
awtang@chapman.edu 
(714) 532-7719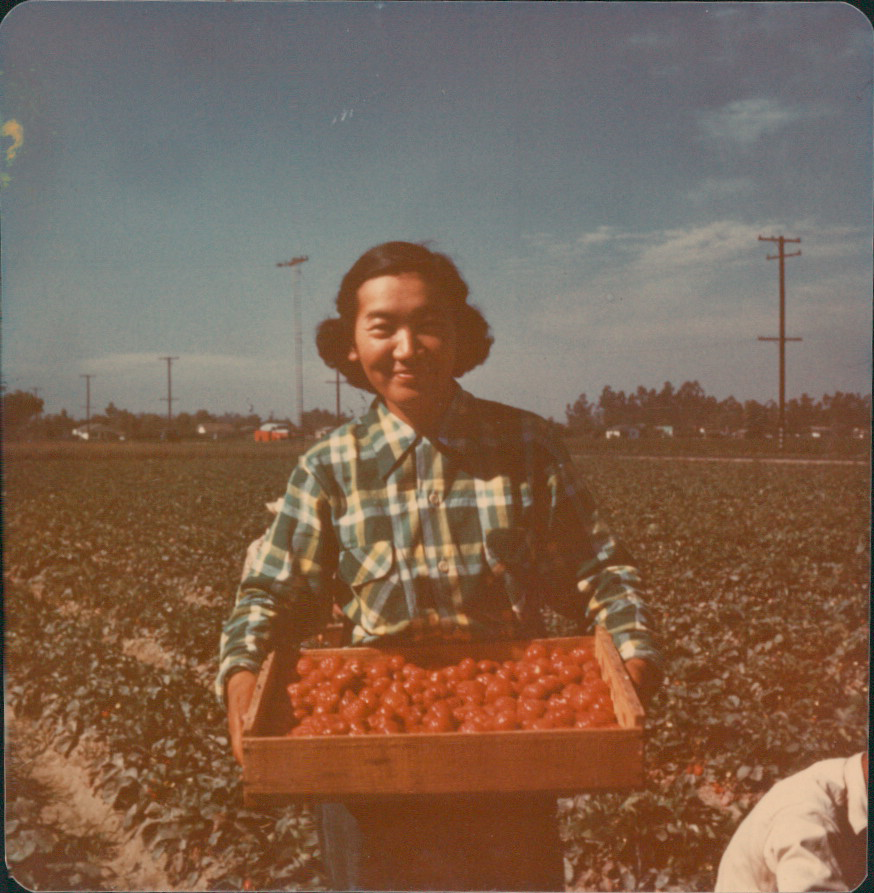 Image: Yone Munemitsu, holding a crate of what appear to be strawberries, on her farm in Garden Grove, 1950s. (Munemitsu-Sasaki Family Collection)