Welcome to the Frank Mt. Pleasant Library of Special Collections & Archives. 
The Frank Mt. Pleasant Library of Special Collections & Archives is the principle repository for the preservation and access of the Leatherby Libraries' rare and unique collections. 
Special Collections holds rare books, manuscripts, maps and collections of enduring value while the Archives preserves the history of the university and the Chapman family. The department includes the Dan and Sarah Caton Hogan Seminar Room with appropriate presentation technology and the Aquin Mitsuo Yamagishi Reading Room. 
The Library was named by the late Trustee C. Stanley Chapman, Jr., and his wife, Joan Mt. Pleasant Chapman in honor of Joan's uncle, Frank Mt. Pleasant, a Tuscarora Indian. 
Using the Collections 
The Library is open to the Chapman University community and the public. Use of the collections may be made during normal operating hours or by appointment. Please contact the professional staff before visiting the library with any in-depth questions regarding the collections or to make an appointment for extended research. All cataloged items can be searched ahead of time using the  online catalog. All archival items can be searched using the ArchivesSpace database.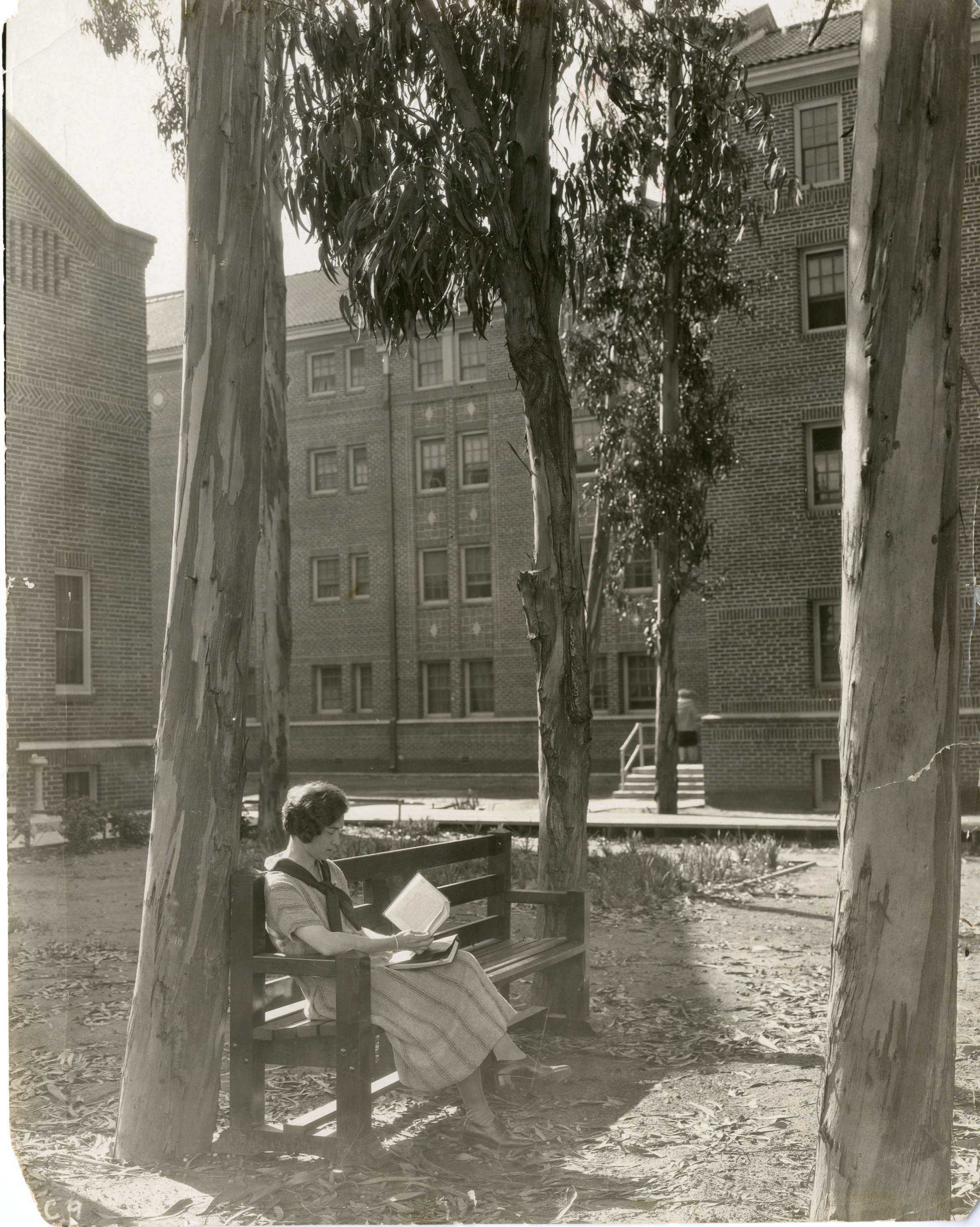 Image: Student enjoying the senior bench, surrounded by eucalyptus, California Christian College, now known as Chapman University, Los Angeles 1925. (University Archives)