Hall-Musco Conservatory of Music
»

B.M. in Performance, Solo Piano

The Solo Piano Performance program at Chapman is widely known for the high achievement of our students in local, state, national and international piano competitions, and for the high percentage of graduates in piano performance who pursue advanced degrees at leading music schools in the United States.
Program Faculty and Guest Artists
Our talented and experienced keyboard faculty offer intensive individual instruction (1:5 piano faculty to student ratio), as well as weekly master classes for piano majors. The conservatory offers innovative courses in music technology, a Business of Music seminar, a Healthy Approaches seminar, and Film Music, among others.
Master classes with world-renowned artists have featured pianists Sergei Babayan, John Perry, Abbey Simon, Vadym Kholodenko, Alexander Toradze, and Eduardo Delgado, to name a few. The annual Musco Distinguished Piano Series presents world renowned pianists in concert and in master classes in the Musco Center for the Arts, our 1044-seat world-class auditorium.
Performance Opportunities
As an undergraduate-only program, our solo piano majors have priority for a myriad of performance and study opportunities, including participation in international festivals (Italy, Costa Rica, London). Performances include solo recitals, chamber music recitals, the Piano Showcase Recital, Music Around Noon, the New Music Ensemble, annual Instrumental & Vocal Competition, among many others.
Program Learning Outcomes
PLO1: Musicianship
The student will demonstrate fluent musicianship skills, including an understanding of music theory, proficiency with aural skills and sight reading, knowledge of different musical styles and historical eras, a demonstration of basic piano skills, the ability to rehearse and perform collaboratively and contribute to an ensemble, proficiency with basic music technology and an understanding and demonstration of basic improvisation techniques.
PLO2: Performance
The student will acquire performance skills as a soloist on his or her main instrument, including knowledge in technique, historically appropriate performance styles and repertoire and sight reading.
PLO3: Leadership
The student will observe and experience leadership roles and professional opportunities, in order to prepare for a career as a performer.
PLO4: Pedagogy
The student will employ pedagogical techniques and skills relevant to his or her instrument family.
Our performance season begins in fall of each academic year. Watch this space for music event and ticketing information as it becomes available!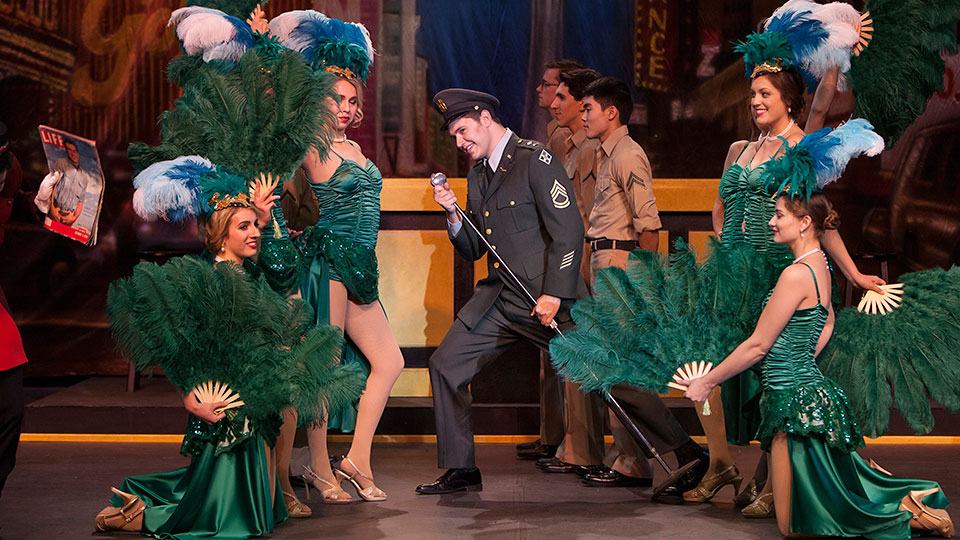 Many of our undergraduate music students double-major in music and another discipline. You can explore all of Chapman's undergraduate majors and minors with our program finder