»

Public Safety Programs

The following programs are provided by the Public Safety department:
Card Services and Access Information
Effective 02/01/2014 Public Safety no longer handles approval of key card access requests.
All Faculty, Staff and Students requiring card access to locations on campus must submit a request to the Service Desk at: servicedesk@chapman.edu
The full Card Services Policy can be viewed here.
P.A.W.S.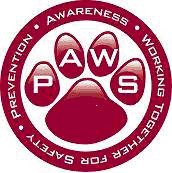 Which stands for Prevention, Awareness, and Working together for Safety is a new crime prevention concept designed to proactively protect our community through education and the development of partnerships.  The program will concentrate on strategies to avoid being a victim, being aware of surroundings, the power of a community watch mindset, and the responsibility to be a good community member. Anyone wishing to schedule a crime prevention seminar, survey, or just ask general crime prevention questions may do so by contacting Lieutenant Mike Kelley at mkelley@chapman.edu or calling the Public Safety Office at (714) 997-6763.
Campus Emergency Phones
At Public Safety we feel your safety is very important, so we expanded the availability of emergency phones on campus. Push the button on any blue light phone anywhere on campus for a direct line to help.
Property Services
Found property can be turned in or recovered at the main Public Safety office located at 418 N. Glassell St. Items will be documented and held for 30 days. Certain items may be held up to 90 days.  After the holding period, the items are donated to a local charity or discarded.
If you have lost an item, you may report it here.
Vehicle Jumpstarts
Public Safety also offers the service of jumpstarting your vehicle should the battery give out while on campus.  Simply contact the main Public Safety office for assistance.
Panther Alert
In the event of an emergency on campus the community will be notified via the Panther Alert system.  This system will contact and inform each member of the community according to their own preferences.  All community members are automatically in the system to be contacted via Chapman email, for additional contact options sign up/in at Chapman University Emergency Contact Information Form.