»

Diversity and Culture
Diversity and Culture Community Involvement Programs
Chapman University is deeply committed to enriching diversity and inclusion through ongoing efforts to cultivate a welcoming community for students, faculty, staff, and neighbors.
WorldCAFE Series
Presented by Musco Center for the Arts, these day-long celebrations salute a different country or part of the world that connects back to our surrounding region, to showcase both the traditional art forms and how those forms have evolved here in California. Past events have featured Mexico and Hawaiian music and culture. Admission is free and open to the public.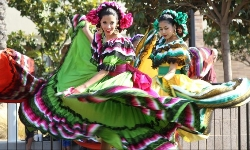 Orange Barrio Historical Society
The Orange Barrio Historical Society (OBHS) is dedicated to preserving the history and culture of Orange's Cypress Street Barrio and Chapman is thrilled to support their efforts. The Cypress Street School House, while serving as the University's headquarters for the maternal-child health research program by day, moonlights as a meeting location and miniature museum for OBHS.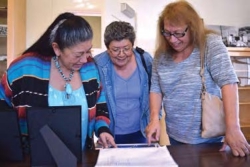 Old Towne Preservation Association
Old Towne Preservation Association (OTPA) was established to preserve, protect and enhance Old Towne Orange, the largest residential historic district in California. Chapman frequently collaborates with the organization to ensure that Chapman-owned homes are restored and renovated to historical standards. The University was also awarded OTPA's Good Neighbor award in 2017 for the construction of the Musco Center of the Arts.