»

Business and Economy
Business and Economy Community Involvement Programs
Chambers of Commerce
Chapman University is proud to be active members in the Orange, Greater Irvine, Santa Ana and Newport Beach Chambers of Commerce. We also launched our first-ever Merchant's Day event in 2017, which invited local businesses to campus in order to market their services to our students, faculty, and staff.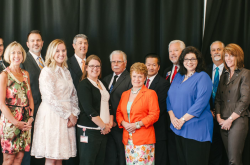 Economic Science Institute
Chapman's Economic Science Institute, founded by Nobel Laureate Vernon L. Smith, hosts a series of free lectures and workshops on various aspects of economics for all community members with an interest in the topic.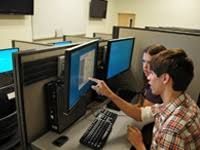 A. Gary Anderson Center for Economic Research
Established in 1979, the mission of the A. Gary Anderson Center for Economic Research is to engage in high-quality economic and business research while also disseminating this research to the local community. The Center also hosts Chapman's well-known Economic Forecast in December and the Economic Forecast Update in June.