Whether you're an art aficionado or simply interested in watching a riveting basketball game, we invite our community to take advantage of a world-class university right in your backyard. Listed below are some of the activities our neighbors enjoy most.
View parking information. Please note: street parking adjacent to campus is reserved for City of Orange residents with valid permits only.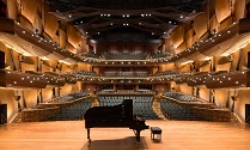 Musco Center for the Arts

Since its opening in March 2016, the Marybelle and Sebastian P. Musco Center for the Arts at Chapman University has been hailed as "an ideal opera house, potentially the best in the West and maybe even something more" by the Los Angeles Times.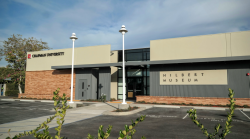 Hilbert Museum of California Art

The Hilbert Museum focuses on the California Scene painting movement from the 1920s through the 1970s. The Museum is located at 167 N. Atchison St. and is open Tues. through Sat. from 11am-5pm. Admission is always free.
Guggenheim Gallery

The Guggenheim Gallery hosts  exhibitions by professional artists, students, and community art organizations. Housed in Moulton Center at the corner of Palm and Center, the Gallery is open Mon. through Fri., 12-5pm and Sat., 11 am-4pm. Admission is always free.
Escalette Permanent Collection of Art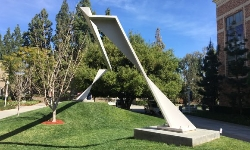 The Phyllis & Ross Escalette Permanent Collection of Art is spread throughout the University for all to enjoy. With 700 pieces in all, take a walking tour of the campus and enjoy this unique collection. Tours from Chapman student art ambassadors can be scheduled by emailing collections@chapman.edu.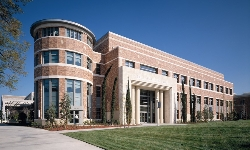 Leatherby Libraries

Chapman is thrilled to offer our neighbors free access to a number of exclusive collections within the Leatherby Libraries, including the Huell Howser Archives and the Center for American War Letters.
Athletics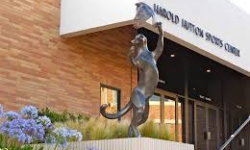 With 20 men's and women's NCAA Division III sports teams, Chapman invites community members to attend home games to cheer on your Panthers! Tickets, which are either free of charge or require a nominal fee. Visit the Athletics website.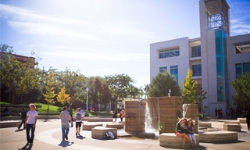 Campus Tours

We are proud to offer a variety of visiting and learning opportunities for our residents, schools, and non-profit organizations. Campus walking tours are typically given by current Chapman students and last about 90 minutes. Schedule a tour today.
Host an Event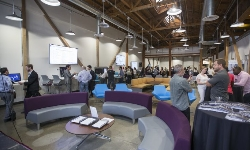 Chapman University is proud to offer meeting and special event space for groups with varying budgets and requirements. More information is available through our Conference Services office. Please feel free to connect with one of our event coordinators.


Fish Interfaith Center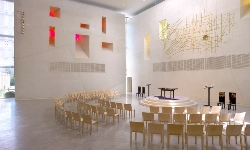 Seven services are hosted weekly at the Fish Interfaith Center, a testament to the belief that everyone should have a place to worship and practice their beliefs in a safe, sacred space. The Interfaith Center is also open to the community for weddings and memorials.