»

Contact Us
CETL Staff
The Center for Excellence in Teaching and Learning is located in Memorial Hall 212L on the Orange Campus.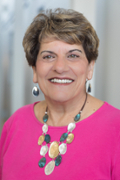 Cathy Pohan
Executive Director
Memorial Hall 212L
714-516-5815
pohan@chapman.edu
Dr. Cathy Pohan is a passionate educator who brings with her more than 30 years of experience working with students and faculty in higher education. She holds a Ph.D. in Psychological and Cultural Studies with an emphasis in Cognition and Learning from the University of Nebraska-Lincoln. Cathy joins us from UC Merced where for the past four years she served as Associate Director of their Center for Engaged Teaching and Learning. Preceding this position, Cathy was a Professor in Colleges of Education at the University of Northern Colorado, San Diego State University, Texas A & M University- Corpus Christi and National University. For 10 years Dr. Pohan served as the Center Lead for National University's School of Education at the Fresno Campus, supporting PK-12 educators and educational institutions throughout the Central Valley in California. As a Fulbright Scholar in 2015, Cathy had the honor of providing professional development to University and PK-12 Educators working with vulnerable populations throughout Chile, South America. She is highly committed to helping Chapman continue to increase its reach and success with underrepresented and first-generation students. Dr. Pohan has extensive experience teaching and developing curriculum for in-person, hybrid, and online instruction. She is co-author of UC Merced's Faculty Guide for the Development of Online/Hybrid Courses (2022) and collaborated to offer the Faculty Institute for Emergency Remote Instruction for two years during the pandemic. Over the years, Cathy has conducted a myriad of workshops designed to help faculty and graduate teaching assistants increase student success.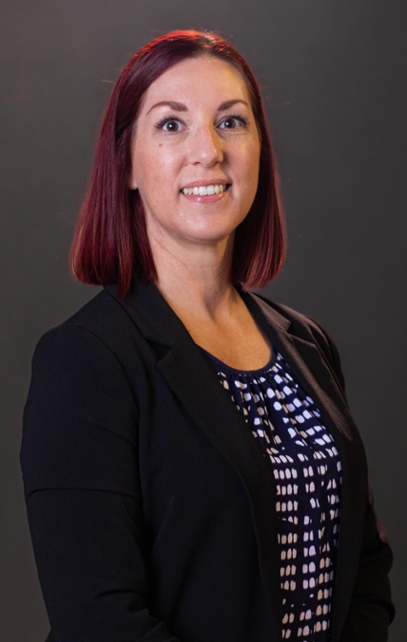 Melissa Samaniego
Assistant Director and Instructional Designer
Memorial Hall 212K
714-516-5814
msamaniego@chapman.edu
Dr. Samaniego holds an Ed.D. in Higher and Postsecondary Education, and has been working in higher education for almost 20 years. She has a wide range of experience and specializes in faculty development and training, online and blended instruction, instructional design, and learning management systems. She has initiated and led faculty development programs at various institutions, including onboarding and mentorship programs for new faculty, and faculty conferences and workshops on a range of topics related to pedagogy and educational technology. At a previous institution, she authored a Faculty Mentorship Program Guide and a New Faculty Onboarding Guide, and has written faculty development courses on blended learning, mentorship, and assessment. Her research interests lie in the areas of blended and flipped teaching and learning and the impact of faculty development on faculty and student success. As a Chapman alumna, she is very excited to support Chapman faculty in this position.
Melissa Rowland-Goldsmith
Faculty Fellow
Keck Center for Science and Engineering 263
714-744-7892
rowlandg@chapman.edu
As a Chapman alumna, Dr. Rowland-Goldsmith is excited to work with CETL in this position as a way to give back to the entire university community. Dr. Rowland-Goldsmith holds a Ph.D. in Biochemistry from University of California, Riverside and she teaches courses in molecular biology for Schmid College of Science and Technology. Dr. Rowland-Goldsmith began her work with the center in 2015 as an affiliate and member of the Advisory Board, and served as a co-director of the center for several years. Throughout Dr. Rowland-Goldsmith's many years of service to the Chapman community, she has been recognized as a leader in pedagogical innovation by her students and peers (2018 Chapman University Pedagogical Innovation Award; 2016 Chapman University Outstanding Senior Teaching Professorship Award; 2015 Chapman University Co-Teaching Award; 2007 and 2014 Chapman University Achievement Award for Excellence in Teaching; 2015 Chapman University Residence Life Most Inspiring Professor Award) and increasingly by the national science community (2012-13 National Academies of Science Education Mentor in the Life Sciences; 2014-15 American Society of Microbiology (ASM) Biology Scholars Research Residency). Furthermore, Dr. Rowland-Goldsmith has participated in several highly competitive teaching development workshops including the 2011 National Academies of Sciences Summer Institute; 2013 CREATE workshop; and 2014-15 ASM Biology Scholars Research Residency. Dr. Rowland-Goldsmith also engages in biology education research to create better learning experiences for molecular biology students. She has presented about her innovative classes at The American Society for Biochemistry and Molecular Biology (ASBMB) and ASM national meetings. In the summer of 2018, she co-led a special interest group: experimental design concepts in course-based undergraduate research experiences CUREs (EDCCURES) at the Society for Advancement of Biology Education Research (SABER). Recently, Dr. Rowland-Goldsmith became an ASBMB facilitator for "The Art of Science Communication" blended course and utilized the skills she learned to teach Chapman students. Her course was one of the first five undergraduate schools nationwide to use this blended approach. Dr. Rowland-Goldsmith hopes to see the same successes as she helps to develop educators throughout the entire university.
Have a question or need assistance?
---
Please feel free to contact any of the CETL staff for assistance. We're here to help! Our general mailbox is CETL@chapman.edu and all messages received will be routed appropriately.