»

Student Leadership Opportunities

Getting involved in student leadership opportunities at Chapman can have a big impact on your Chapman experience and your preparation for life after college! In addition to deepening your leadership development and cultivating the skills necessary for success in careers and society, your involvement can also have

a meaningful impact on the Chapman community at large. The opportunities listed below highlight just some of the avenues for becoming engaged in the university, making a difference in student life, and complementing your academic journey!
Admission Student Representatives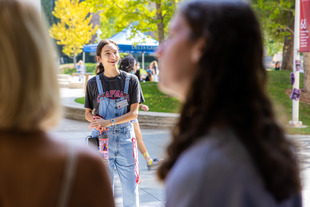 Get involved and help prospective students learn about Chapman by applying to be a:
Tour Guide

Admission Office Assistant

Volunteer Team member

Student Processing Assistant

Graduate Admission Assistant
Share your "Why Chapman" with future students and their families through in-person and virtual experiences. 
To learn more, visit our Admission Student Employment Opportunities page.
C.A.R.E.S.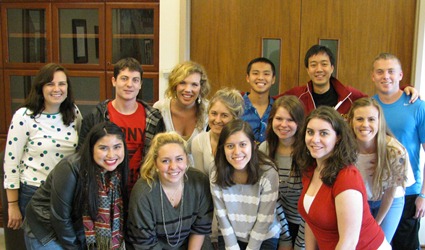 C.A.R.E.S. is a group of students who are committed to raising awareness regarding rape and sexual assault. The mission includes disseminating prevention information and stimulating discussion with the aim of impacting the rape mentality that pervades our culture. 
Chapman Ambassadors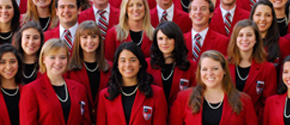 The Chapman Ambassadors devote their time to support the university's institutional advancement activities in coordination with the Office of the President and University Advancement. Chapman Ambassadors assist with public events, presentation meetings and special occasions for the purpose of advancing student visibility in regard to the interests of the university. 
Chapman Radio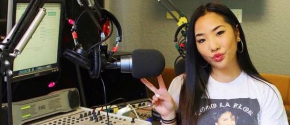 Chapman Radio is an independent, internet-only radio station run entirely by Chapman University students. Work with Chapman Radio and gain real-world experience: technical training, on-air procedures, understanding and complying with FCC regulations, promotions and marketing, studio and live engineering, web development and industry communications.
Fraternity and Sorority Life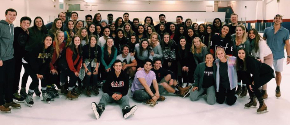 The Fraternity and Sorority Life community at Chapman strives to create a fun and inclusive environment for students to grow through academic achievement, philanthropic and service opportunities, leadership roles, and a variety of brotherhood/sisterhood events, social events, and professional events.  
Orientation Assistants and Leaders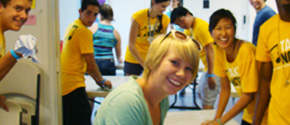 As an introduction for new students, Orientation is a weeklong school-year kickoff helping students get situated with Chapman life. By getting involved with this program you are helping new Panthers get settled in and aware of all that Chapman has to offer.  
The Panther Newspaper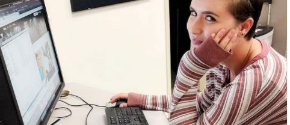 The Panther is Chapman University's award-winning, student-run, independent newspaper and publishes weekly on Mondays during the fall and spring semesters. The Panther newspaper staff is dedicated to producing a quality publication in design, article content and business practice through the highest level of journalistic integrity. 
Residential Leadership Positions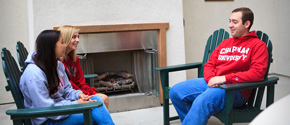 Help make students' living and learning environments a safe and peaceful home away from home.Become a Resident Advisor, Fenestra Community Coordinator, or Community Council member to support students' sense of belonging in their residential community. 
Student Engagement Student Staff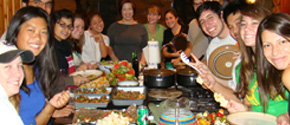 The Department of Student Engagement is comprised of the Argyros Forum Student Union, the Campus Center at Rinker, Fraternity and Sorority Life, Student Organizations, and Wellness and Recreation. There are over 100 student employees supporting these areas who help contribute to and coordinate diverse programs, services, and resources, while gaining valuable leadership and employment skills.
Student Government Association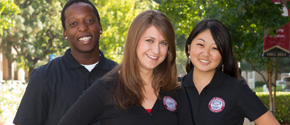 The Student Government Association is dedicated to making positive change at Chapman by advocating for student needs and concerns. As Chapman's student government, we represent the student body through initiatives and advocacies and we actively seek to improve every aspect of the college experience.
Student Organizations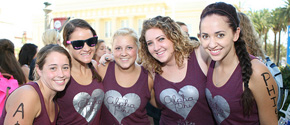 Student organizations are founded and run by current students and represent diverse identities, interests, and majors at Chapman. There are plenty of leadership opportunities available within each organization and students should look at engage.chapman.edu for a group in which they are interested in participating. 
University Program Board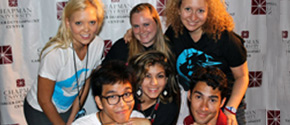 The University Program Board (UPB) is a student-led organization that strives to enhance the overall student experience by putting on entertaining and educational programs. UPB puts on campus-wide events including Chapman favorites such as Fall Concert and Spring Sizzle, off-campus trips, and themed parties.  
Learn More
---
Interested in internships, on-campus jobs, or academic leadership programs?