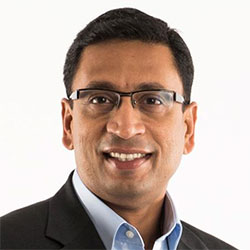 Chief Technology Officer, Epicor Software
Himanshu Palsule brings more than 30 years of diverse product and technology experience leading globally distributed product organizations, with an emphasis on customer-driven innovation. As chief product and technology officer, Palsule is responsible for the product delivery and marketing of all Epicor solutions on a global basis. Before joining Epicor, Palsule was chief technology officer and head of product strategy for Sage Software, a leading provider of global accounting and ERP solutions.
Himanshu has a B.S degree in Electrical Engineering from India, and a Masters in Software Engineering from Minnesota.