»

News and Events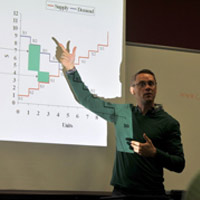 Please use the links below to navigate to the different news and events at the Economic Science Institute.
Full Calendar of ESI events
News Blog
IFREE/ESI Lecture Series
Brown Bag

Sponsored Projects Services

Back

Meet the SPS Staff

Support by College/Unit

Pre-Award

Back

Types of Funding

Proposal Preparation

About Our Office

Post-Award

Cayuse

Research Integrity

Back

Institutional Review Board (IRB)

Institutional Animal Care and Use Committee (IACUC)

Responsible Conduct of Research

Financial Conflict of Interest

Export Controls

Industry Alliances & Commercialization

Back

Industry Alliances

Commercialization

Contact Information

Useful Links

Institutes and Centers

Back

Economic Science Institute

Back

About Us

Graduate Program

Research

Conferences and Workshops

News and Events

Center for Undergraduate Excellence

Back

Fellowships and Scholar Programs

Resources for Students

Funding Opportunities

Events & Programming

Student Scholar Ambassadors

Internal Funding Opportunities

Policies and Guidance

Statistical Consulting

COVID-19 Research Continuity

Ask the Experts Virtual Town Hall
Participate for Cash!
---
Students looking for extra cash can volunteer to participate in ESI experiments.