»

Academic Programs
BA in Communication Studies
Explore the history, process and effects of communication.
BA in Strategic & Corporate Communication
Become an effective, ethical and culturally sensitive communicator.
BA in Global Communication and World Languages
Apply theory and research to global communication and communicate across borders.
Finding Your Path in Communication
MS in Health and Strategic Communication
Master theories and concepts in health and strategic communication, and earn applied research experience.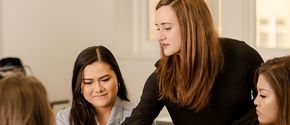 Ph.D. in Communication
Further develop communication research and teaching skills and apply it in academic and professional settings.
Accelerated Programs (4+1) Programs
Accelerated (4+1) programs are programs that let you earn your bachelor's degree and master's degree at the same time.
These programs take five years in total, which is why they're called 4+1 programs. For the first three years, you'll focus on undergraduate classes. In year four, you'll take both undergraduate and graduate classes. And in year five, you'll finish your graduate classes and earn your master's degree.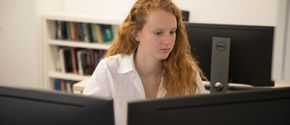 Undergraduate/Master's of Health and Strategic Communication
Earn both a bachelor's degree and a Master's of Health and Strategic Communication in just five years total.
Current Students
Are you interested in a major in the School of Communication?
---
Are you a current Chapman University undergraduate student who would like to major in Communication Studies, Strategic and Corporate Communication, or Global Communication?
Please complete this application to be considered for admittance to the School of Communication. Applications are reviewed year-round. If accepted, you will be provided with instructions to make the change of major official and meet with a School of Communication Program Advisor.