A Business Office Hold is a method used to indicate to the student that he or she must see the Business Office regarding his or her account.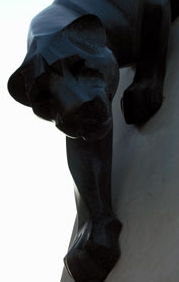 A Business Office Hold will prevent a student from registering for any further classes. Students who are not registered for courses are not permitted to attend class sessions. Holds prevent students from changing class schedules, obtaining transcripts, and activating meal plans to eat on campus, if applicable. Business Office Holds are placed for the following reasons:
Tuition and Fee Master Payment Contract 
All students must complete a Tuition and Fee Master Payment Contract.  Lack of a Payment Contract is the most common reason for being on a Business Office Hold.  This contract informs the student of their rights and responsibilities regarding payment of tuition and fees.
Behind on Payment 
Any student who is behind on his or her payment will be placed on a Business Office Hold.  Please note that financial aid does not constitute for payments, if award does not cover the entire balance.
If a student is using his/her financial aid award to pay for full or part of his or her tuition and fees, note that all aid is accepted online. For further, information regarding your financial aid please contact Financial Aid Office.