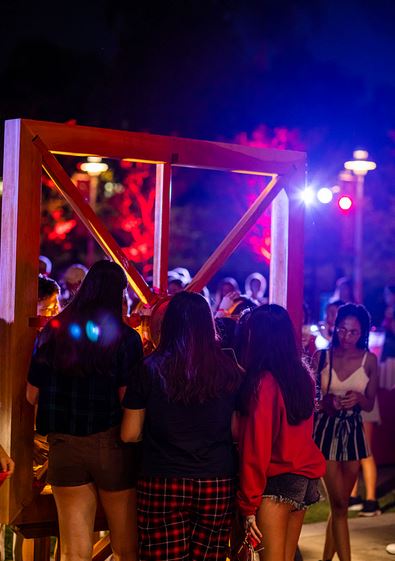 Fenestra is our term for the first year experience. In Latin, fenestra means "window" and we encourage students to use their first year at Chapman to open their window of opportunity!
Who: All students in their first term or year at Chapman are a part of the Fenestra, including both first-time and transfer students.
Why: We believe a student's first term and year are critical for their success in college. This is supported by decades of student development research.
In order to help new Chapman students make a successful transition, we foster a sense of academic citizenship and help students:
Make significant progress towards academic and career clarity.
Achieve satisfactory academic performance.
Cultivate meaningful connection with peers and faculty.
Develop a sense of belonging within the University.
What: Fenestra consists of four main components which emphasize a seamless college experience for students:
Orientation
Residence life
Academic programs
Community engagement.