»

Wilkinson College Dean's Directory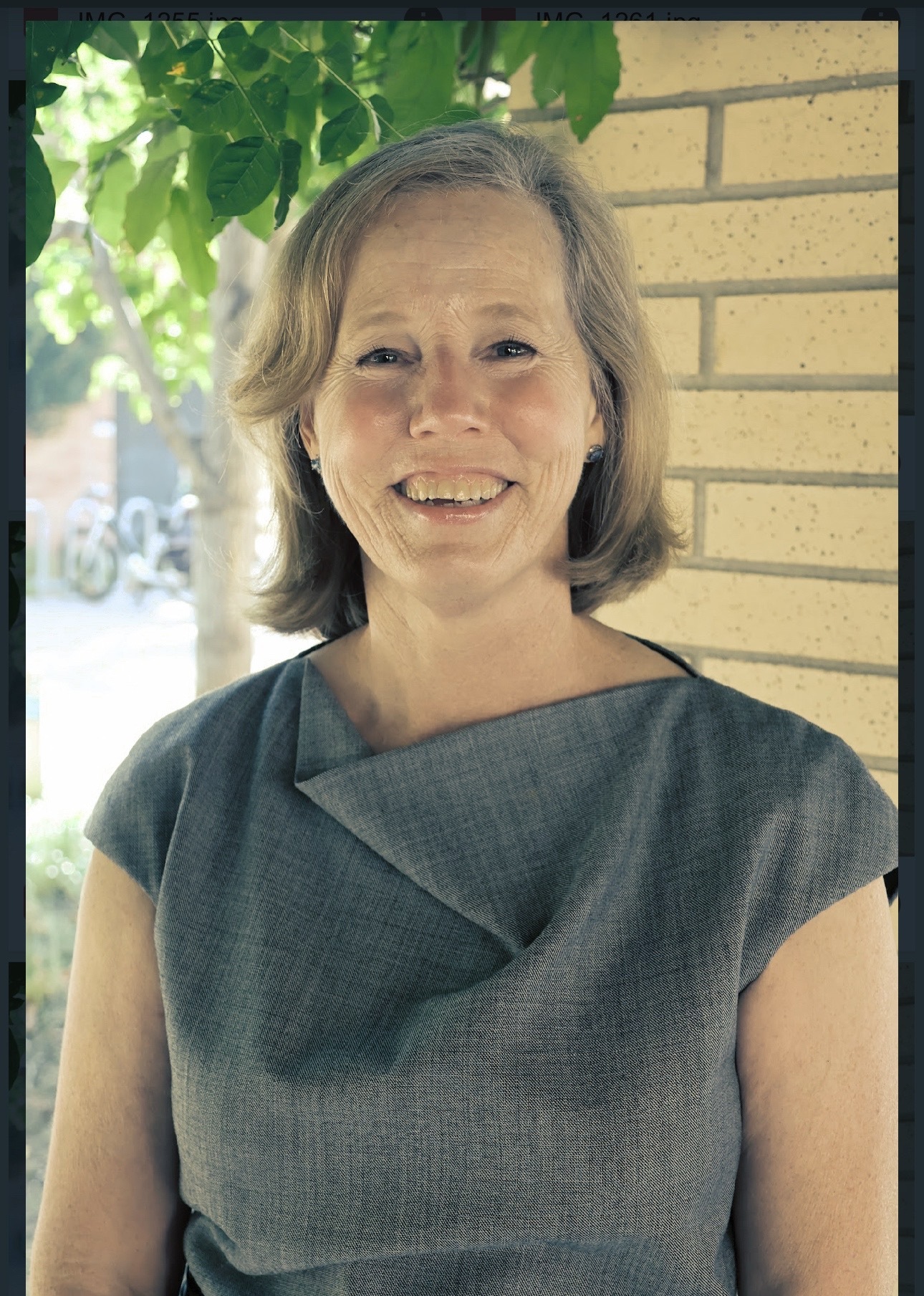 Dr. Jennifer D. Keene
Dean of Wilkinson College of Arts, Humanities, and Social Sciences
(714) 997-6949
keene@chapman.edu
Dr. Jennifer D. Keene is a specialist in American military experience during World War I. She served as President of the Society of Military History 2018-2019. She has published three books on the American involvement in the First World War: Doughboys, the Great War and the Remaking of America (2001), World War I: The American Soldier Experience (2011), and The United States and the First World War (2000). She is also the lead author for an American history textbook, Visions of America: A History of the United States that uses a visual approach to teaching students U.S. history. She has received numerous awards for her scholarship and has served as an associate editor for the Encyclopedia of War and American Society (2005) which won the Society of Military History's prize for best military history reference book. Learn more about Dr. Keene!

Dr. Stephanie Takaragawa
Associate Dean for Academic Affairs
(714) 532-7771
takaraga@chapman.edu
Dr. Takaragawa is an Associate Professor in the Sociology department, and teaches Anthropology courses. Outside of the department she helps to oversee the Social Science areas in Wilkinson College along with the Graduate Programs, Centers and Institutes, interdisciplinary outreach and Faculty/Student research. Dr. Takaragawa's research and teaching centers on the areas of Asian American studies and Visual Anthropology.
Erin Berthon
Career Advisor
(714) 628-7255
berthon@chapman.edu
Erin Berthon is an experienced Career Development professional in higher education. She has a 12-year history of working in education, including the last 5 years in higher education with the Office of Disability Services and in the College of Arts, Humanities, and Social Sciences at Chapman University. Erin is passionate about working with students and helping them reach their career and academic goals. Erin has a master's degree focused in School Counseling and is skilled in Career Development, Higher Education Leadership, and Team Building. Erin enjoys building relationships and partnerships, teaching and growing within the university setting, and encouraging students to reach their full potential.

Allison DeVries
Manager of Grant Development & Administration
(714) 997-6752
devries@chapman.edu
Allison holds a Master of Arts in Organizational Leadership from Brandman University and a Bachelor of Arts in Political Science and Communication from University of California, San Diego. Allison joined the Wilkinson College Dean's Office at Chapman University in 2011 after working in Research Planning and Government Relations at Scripps Institution of Oceanography. Allison enjoys yoga, cooking, hiking, and reading. She also takes pleasure in traveling- whether it is a short weekend trip from Southern California or a faraway exotic location- and has been to twenty-one countries on six continents!
Sarah Gordon
Director of Operations
(714) 997-6678
sargordon@chapman.edu
Sarah Gordon is Wilkinson's Director of Operations. Sarah comes to us with substantial administrative and operations experience outside of academe, working most recently for Amazon. She has a passion for streamlining processes, providing innovative solutions and creating collaborative teams. Sarah was born and raised in the United Kingdom but now calls Southern California home where she lives with her husband Ryan and daughter Amelia.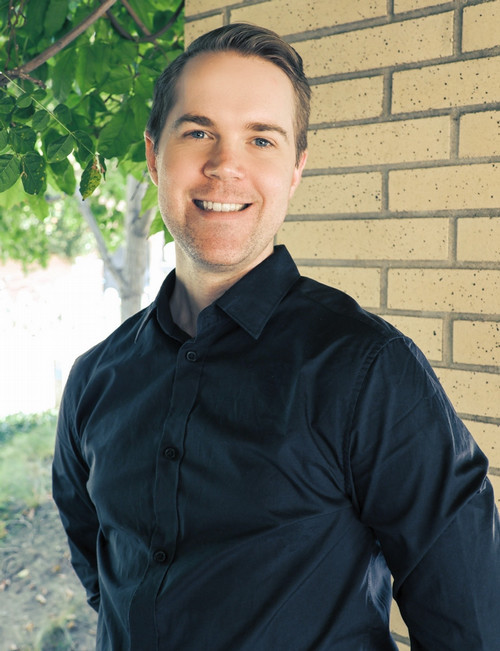 David Krausman
Graduate Programs Coordinator
krausman@chapman.edu
David joined Chapman University in 2016 as administrative assistant to the Departments of English, Peace Studies, and the office of the Dean. Currently David holds the Graduate Programs Coordinator Position in the Dean's Office and is an avid reader and writer. His current go-to recommendations are Joy Harjo's Conflict Resolution for Holy Beings and Whereas by Layli Long Solder.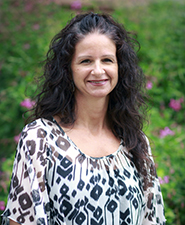 Mary Shockey
Events and Development Coordinator
(714) 532-6017
shockey@chapman.edu
Mary has been at Chapman University since 2014 working in the Wilkinson College Dean's Office as well as being the liaison between the College and University Advancement. Mary and her husband, Scott, have been married for over 25 years and have a passion for sports and their four children.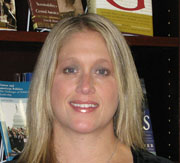 Laura Silva
Communication Coordinator
lsilva@chapman.edu
Laura first joined Chapman University in the summer of 2006. Since her time at Chapman she has been responsible for many areas in the dean's office, such as - recreating and maintaining the Wilkinson website, managing the Voice of Wilkinson, launching the Wilkinson Review, and overseeing promotional material for various programs and events on the college's social media platforms, helping to carry out objectives of the college through her writing. Laura earned her B.A. at the University of La Verne in Journalism and comes to us from The Orange County Register where she worked as a reporter for eight years.
Lenae Wilson
Senior Administrator Assistant
(714) 744-2164
lenaewilson@chapman.edu
Lenae Wilson started working at Chapman University in 2011 and joined the Wilkinson College Dean's Office in 2019. She has over 20 years of experience in service-oriented organizations, working in hospitality and conferences services. As the Senior Administrative Assistant, she leads cross-departmental communication between the Dean's Office and the campus community, facilitates opportunities for faculty and student collaboration, and provides customer service to Wilkinson College constituents. She oversees course scheduling for the college and maintains faculty and academic records. Lenae is a Southern California native and graduated with honors from Brandman University with a degree in Sociology.
Marrissa Childs
Dean's Office Student Assistant
2nd Year MFA/MA English Graduate Student Marrissa Childs has obtained two bachelors' degrees in both professional and creative writing from The University of Central Arkansas. She currently works in Wilkinson College's Dean office as a student assistant. She writes for the Chapman University Blog. She is also a Creative Writing MFA Graduate Assistant.
Rithu Gurazada
Dean's Office Student Assistant
Rithu Gurazada is a third year Political Science and Sociology double major with a minor in Honors. She currently works as a Student Assistant in the Dean's Office on special projects like gathering and formatting information for College Yearbook, writing stories for the blog, or putting together a weekly career tip and internships for the newsletter. She also helps maintaining Wilkinson faculty files and the Voice of Wilkinson blog database.
Carolina Valencia
Student Social Media Coordinator for Wilkinson College
Carolina Valencia is a junior English major with a focus on journalism from San Diego. She also has two minors, Political Science and Entrepreneurship. She joined Wilkinson College in fall 2020 as the social media coordinator. Carolina was previously involved with The Panther as a news writer and editor and was a social media marketing intern for the Southern California News Group. In her free time, she loves listening to music, podcasts, and hiking.
Sarah Wilson
Student Newsletter Editor
Sarah Wilson is a junior English major with minors in Leadership Studies and Secondary Education concurrently enrolled in an Accelerated Master's in Curriculum and Instruction. Sarah is involved in Chapman Ambassadors, the Provost Student Advisory Board, and is an active member in the National Society of Leadership and Success. In addition, she is a Resident Advisor and a council chair of the Attallah College of Educational Studies Undergraduate Leadership Council. Sarah has cherished her time at Chapman thus far and is honored to be working in the Wilkinson College Dean's Office.
Haleluya Wondwosen
Student Research Assistant for Wilkinson College
Haleluya is a History major at Chapman, and joined the Wilkinson College Dean's Office as a student assistant in Fall 2019. She is a member of the Black Student Union, STEMtors, and Arabic Language Club, and is looking forward to a wonderful and enriching four years at Chapman. In her free time, Haleluya loves to read and watch documentaries, primarily about medieval history and astronomy.
Where to find us!
---
Wilkinson College of Arts, Humanities, and Social Sciences - Dean's Office
123 Roosevelt Hall
Chapman University
1 University Drive
Orange, CA 92866
(714) 997-6947