Director of the VRC: Steve Leader (OEF 11-12)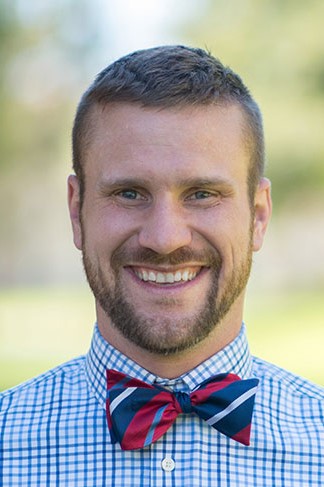 Role and duties: Steve is the primary School Certifying Official for Chapman University and oversees everything for our military connected students. With over 7 years of experience he can help you and your family maximize VA Educational Benefits. 

Experience: Steve served as an intelligence officer in the United States Army from 2009-2012 and was stationed at Fort Wainwright, AK where he played on the post's hockey team. He deployed to Kandahar, Afghanistan from April 2011 to April 2012 and oversaw the intelligence collection for mission planning and briefings of 230 convoy logistical patrols, 60 catastrophic recoveries – all spanning 32,000 miles on supply routes in RC-South (25th BSB, 1-25 SBCT). 
Steve is currently finishing his last class (capstone) in the MBA program at Concordia University Irvine.

Prior to his current position, Steve worked at two other universities in Southern California serving military connected students for seven years. He currently resides in Costa Mesa with his wife and 3-year-old daughter. His hobbies are collecting patches from World War 2 (specializing in the US Home Front) and wood working. 

In 2018, he was selected as Veteran of the Year for California's 68th Assembly District.
You can contact Steve at 714.516.5776, leader@chapman.edu or even schedule a virtual or in person appointment here.