Shinnyo Fellowship Program
»

Shinnyo Fellowship Program
The Shinnyo Fellowship is a paid 10-month fellowship for post-undergraduate Chapman students.
The Center for Undergraduate Excellence has partnered with the Shinnyo-En Foundation to support post-undergraduate Chapman University students interested in peacebuilding and service. Shinnyo fellows receive financial stipends to develop leadership and reflective skills to implement the Foundations' philosophy of peacebuilding, and bring this to Chapman University and local community organizations.

Fellows come from diverse disciplines and backgrounds and they are all deeply committed to their act of service for peace building. The four other universities and institutions that participate in the Shinnyo Fellowship are: U.C. Berkeley, Seattle University, George Mason University, and Redwood City 2020 in partnership with Stanford University's Haas Center for Public Service and The John W. Gardner Center for Youth and Their Communities.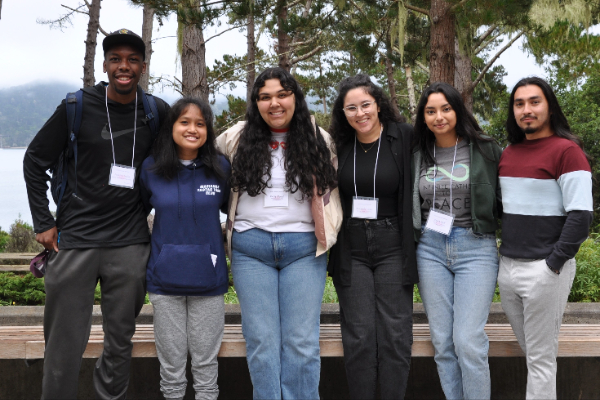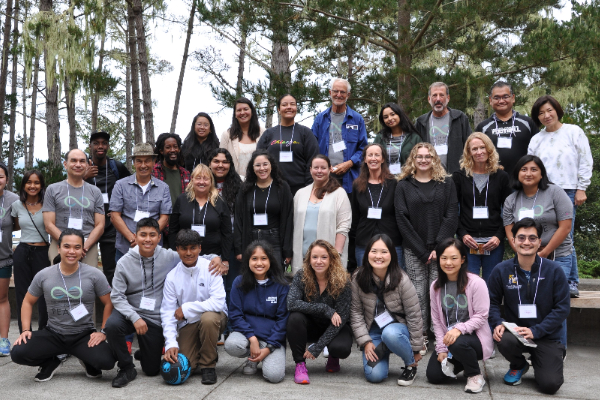 Infinite Paths to Peace
The Shinnyo-en Foundation's Infinite Paths to Peace Initiative is meant to inspire people 
to explore and identify how their values, talents, and passions can be used in the pursuit of a more harmonious and peaceful world. At the heart of this mission is a commitment to service. Service is defined by the Foundation as a combination of external actions, and the internal motivations that drive them. For this reason, it is important to develop reflective skills that allow an alignment of heart, mind, and action. 

Deadlines and Important Dates
Application Deadline
Fellowship Dates:
Fellows Summer Orientation and Annual Retreat:
Eligibility
Bachelor's Degree
Chapman University graduate from the 2022-2023 academic year

The Shinnyo Fellowship is a full-time commitment, students cannot be enrolled in any academic program, including graduate degree or 4+1 program.
Fellowship Overview
Immersion in a 10-month Fellowship working with an Orange County community organization of your choice.

Suggested community organizations

Work at the Center for Undergraduate Excellence for one day a week. 
Introduce, implement and/or institutionalize the Shinnyo-en Foundation's philosophy of peacebuilding through service on campus and in the local community.
Attending and presenting at a peace building/community service-related conference.
Completion of a Fellowship Prospectus at the beginning of the year, mid-term report in December and a Final report at the end of the year. 
Monthly reading and service journal resulting in a final project which demonstrates how the fellow has journeyed to discover their personal path to peace through dimmers service. 
Funding Package
This is a limited term non-exempt staff position scheduled to work 40 hours per week for a duration of up to 10 months.
Salary: $37,000 (Based on 10 month assignment)
Benefits package including: Medical, Dental, Vision (Based on 10-month assignment)
Funding for conference travel (limited to one conference)
This program does not include college credit
Required Application Materials
Resume or CV

500-700 word essay addressing the following questions:  

What makes you a good candidate for the Shinnyo-en Fellowship? 
Discuss your own personal path to peace. How does your path to peace relate to who you are? Explain how you think your path to peace relates to the Fellowship.
Which community organization would you like to partner with on your project? Why would they be a good fit, both for making an impact and for your learning?

Suggested organizations include:


What is your understanding of service to the community? What past experiences (course, volunteering, advocacy, leadership, civic engagement, etc.) demonstrate your commitment to service?




ALL DOCUMENTS MUST BE UPLOAD AS PDF.

Letter of recommendation from a Chapman faculty member
Interview
Shinnyo Fellows
'22 - '23 Rabia Asif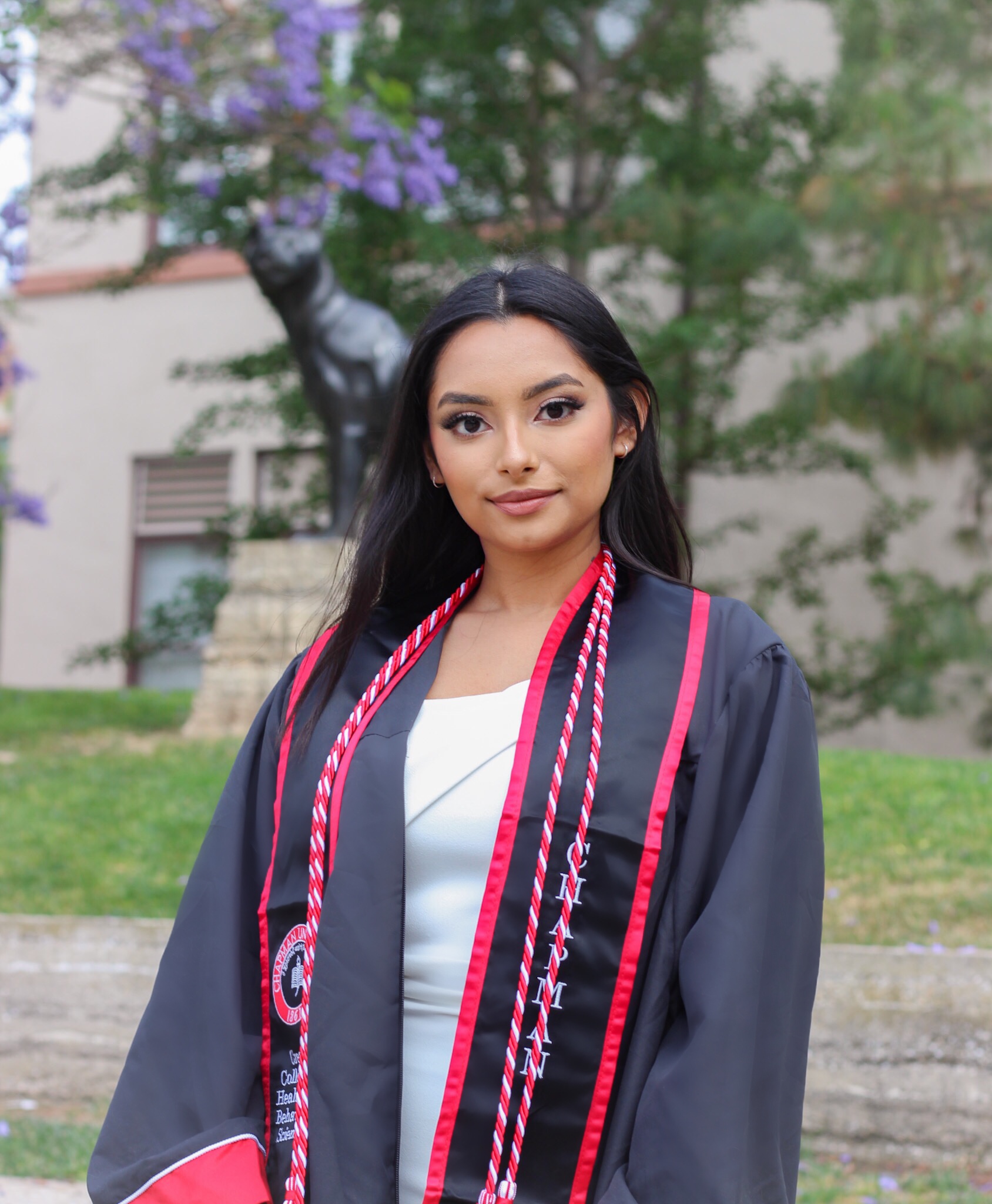 Rabia Asif recently graduated from Chapman University with a Bachelor of Science in Health Sciences and a minor in Spanish. As a pre-medical student who has volunteered at the local free clinic, Rabia has been invested in learning about health disparities and exploring the connection between socioeconomic status and poor health outcomes. Informed by her clinical experiences and her sociology courses at Chapman University, Rabia believes that education is one of the most important resources that needs to be distributed equally to prevent poor health outcomes in underserved communities. This conviction led Rabia to devote her time as a tutor for the nonprofit organization, School on Wheels, which provides educational services to the youth who have been displaced from their homes. Further, she volunteers for the organization Sustainable Together, where she spreads nutritional information to the underserved community in Pomona, California and has helped to create a 3rd grade nutritional curriculum to teach at the Pomona Unified School District. Rabia has combined her passions for discovery and teaching, as she continues to spread her findings from her own research project exploring the effects of mindfulness on stress, attention, and memory with implications for Alzheimer's disease.
As a Shinyo Fellow, Rabia is working with a local organization, Higher Ground Youth and Family Services, to provide mentorship to the underserved youth in Anaheim. She is currently the Human Trafficking Prevention Program Coordinator, where she organizes and presents at local junior high/high schools about human trafficking knowledge and prevention. Aside from this, she is also working on developing a Literacy Program at Higher Ground to ensure that all of the children have proper reading and writing skills to pave the way for success in the future. 
'21 - '22 Shun Kato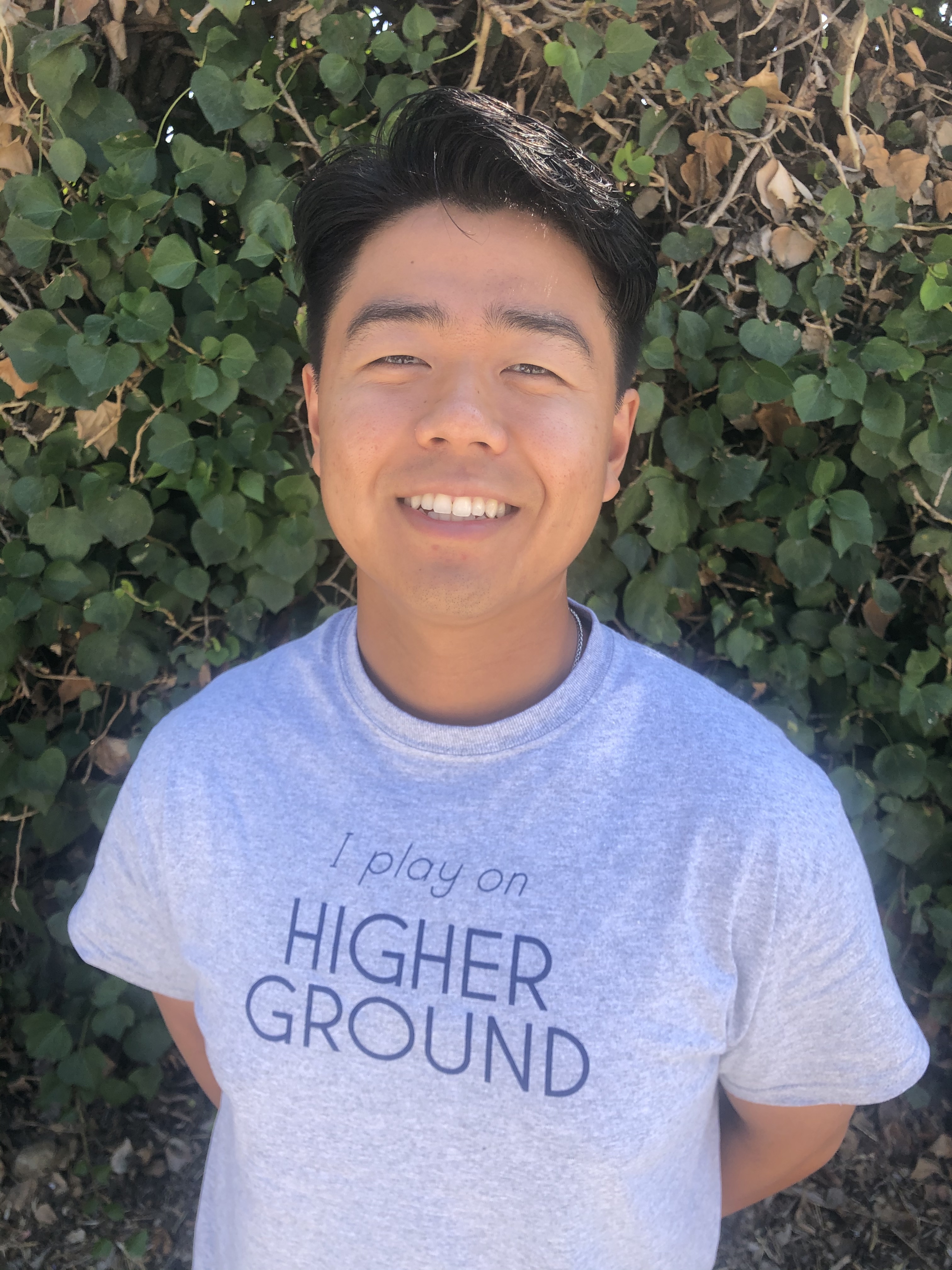 Shun Kato (he/him) graduated with a bachelor of science degree in Biochemistry and Molecular Biology with a minor in Health Sciences. As an aspiring Pediatric Cardiologist, he has spent the past few years exploring his passions for medicine and working with youth to serve as a leader and health advocate to those that surround him. After losing a childhood best friend, Kyle Taylor, to Sudden Cardiac Arrest (SCA), Shun took the initiative to start educating and providing free medical services such as heart screenings and CPR/AED training to his communities in Orange County and San Jose. Currently, he serves on the board of directors for two non-profit organizations - the Kyle J. Taylor Foundation and Heartshield Project. His goal is to spread awareness about SCA in the hopes that he can save one more family, friend, or loved one from having to experience the heartbreak felt when he and his community lost Kyle. Taking this one step further, he founded a branch of the Kyle J. Taylor Foundation at Chapman University called the Be KYnd to Your Heart Foundation to offer these same services to the Chapman community.
As a Shinnyo Fellow, Shun is working with Higher Ground Youth and Family Services, an after-school program for "at-risk" or as they like to call them "at-promise" youth in Anaheim. There, he gains exposure to more significant problems in his community beyond his scope of medicine and health, namely human trafficking - one of the fastest-growing crimes across the world. As a result, he is spearheading Higher Ground's Human Trafficking Prevention Program, serving as an advocate to local junior high/high school students on its' prevalence and dangers here in Orange County. Aside from his primary initiative, he hopes to utilize his knowledge and connections to empower the youth at Higher Ground to explore their unique passions and life's many possibilities that they never thought were possible for them.
'20 - '21 Sydney Cheung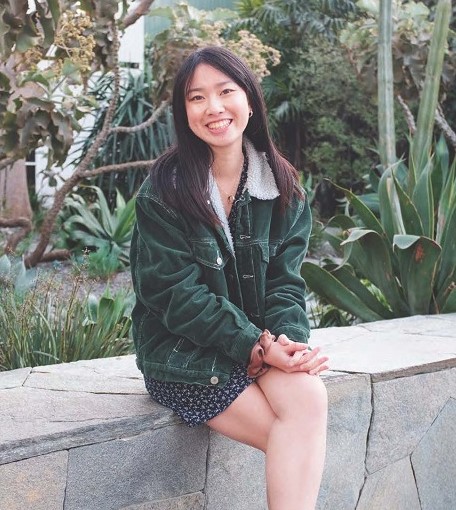 Sydn
ey 
Cheung graduated with a bachelor's degree of science in Environmental Science. In the past few years, she has explored the intersections of environmental and social issues, which led her to become an environmental justice advocate. Through travel opportunities with Chapman, she gained hands-on experiences through lobbying for a carbon fee and dividend policy in Washington, D.C., and developing a sustainable urban planning guide for an engineering firm in London. On campus, she worked at Chapman's Office of Sustainability to engage the student body with environmentalism through events such as the Hunger Banquet which focused on local and global food security. Sydney has also interrogated public health disparities within marginalizes communities of color, such as South Los Angeles, through her research at Chapman. As a Shinnyo Fellow, she is currently working with the local communities on environmental justice issues such as food insecurity. Sydney seeks to engage others with intersectional environmentalism to address the ongoing climate crisis.
'19 - '20 Alexis Sutterman

Alexis Sutterman graduated with a bachelor's degree in Political Science. She has spent the past several years involved in efforts to carry out peace, justice, and liberation. As a research assistant at Chapman's Earl Babbie Research Center, she worked closely with two professors on their research on development assistance in post-conflict societies in South Sudan and indigenous environmental movements in Colombia. In addition, Alexis has helped promote civic engagement on campus as a NextGen California fellow, Fund Her intern, president of Chapman University Young Democrats, and volunteer on several local campaigns. Alexis has also traveled to Israel/Palestine as a member of the Olive Tree Initiative organization to train in conflict analysis and resolution.
In the next year, Alexis plans to explore methods of pursuing climate justice and ecocentrism. Blending the frameworks of deep ecology philosophy and decolonial political theory, she seeks to learn how to connect (rather than divide) the various political, artistic, and spiritual environmental efforts together in full-force. This entails encouraging ecological consciousness in individuals, community groups, and larger institutions. She hopes this will allow humans to return back to the Earth and to each other.
'18 - '19 Atty McLellan

Atty McLellan is a recent graduate from Chapman University with a double major in Political Science and Peace Studies, and a minor in Spanish. In February of 2017, Atty learned of a homeless encampment settled along a dried up riverbed that local authorities were clearing out. She began going to the encampment before and after classes to help people move their belongings, hand out water, and work with other activists to ease people's stress. Through this and opportunities given to her by Chapman's Peace Studies department, she became involved in an extensive research project, attempting to analyze Orange County's homeless crisis through multiple perspectives and group identities. She continues this research, and is grateful to be working on such a thorough project that allows her to not only question the methodology of activist groups and local government, but to also examine her own philosophy towards activism and nonprofit work.