Dodge College of Film & Media Arts
---
B.F.A. in Animation and Visual Effects
»

Animation and Visual Effects

Hone your talents. Develop artistic skills and technical experience. Bring your ideas to life on the screen, all while working with cutting-edge technology.

Chapman's B.F.A. in Animation and Visual Effects is all about gaining the skills and knowledge to realize your artistic vision. Graduates are great candidates for jobs in major gaming, VFX or animation studios, including Pixar, Disney, Blizzard and more.
Program Overview
Chapman's B.F.A. in Animation and Visual Effects gives you the chance to:
Learn the fundamental artistic and technical skills and build your foundation as an artist

Focus on your area of specialization (animation or VFX)

Gain experience in real animation and VFX studios

Work with industry-standard tools like the Adobe Creative Suite, Autodesk Maya and 3ds Max, Xsens motion capture technology and more

Make connections in the industry (and maybe even land an internship with a major studio)
Student Projects
Technology, art, storytelling and visual design all come together in these animations created by Chapman students.
Uniting Animation and Visual Effects
After nearly 400 hours of work, and the passion to bring their project to life: find out how Taylor Johnston '18 and Austin Piko '18 brought their stop-motion film to life one frame at a time.
Digital Media Arts Center (DMAC)
Collaboration is how creativity happens. That's why our Digital Media Arts Center (DMAC) is one part digital-arts studio, one part indoor lounge, all inspired by the creative spaces at Pixar, Disney, Microsoft and Google.
Where This Degree Will Take You
Earning a B.F.A. in Animation and Visual Effects from Chapman will prepare you to:
Break into the film, animation or gaming industry and share your creativity with the world

Work with the latest animation tools and technology 

Engage with animation's rich past, build on its history and add to the craft

Tell visual stories and create rich worlds with your art

Communicate and collaborate in creative spaces
Animation and Visual Effects Careers
The skills you'll learn in the program will help you prepare for career paths such as:
Director

Animator

Modeler

Lighter

Compositor

Rigger

Editor

Texture painter

Visual effects supervisor

Production designer
You'll also be able to meet with
Dodge College's dedicated career advisor
while you're in the program and after you graduate. They're here to help you every step of the way on your academic and professional journey.
Program Faculty
Dodge College faculty draw on vast industry experience as they help you develop your talents to the utmost. Work with your professors and peers in class and in the studio, then get specialized assistance anytime from your assigned Dodge College advisor.
Core Animation and Visual Effects Faculty
Ruth Daly - Program Director & Coordinator (The Iron Giant, The Golden Compass, Life of Pi)
Adam Rote (Starfleet Academy)
John Goodman (Star Wars: Episode I - The Phantom Menace, Harry Potter and the Sorcerer's Stone)
Susan Kroyer (FernGully, Honey I Shrunk the Kids, Pink Panther)
James Schlenker (Atlantis, Curious George, Tom and Jerry Blast Off to Mars)
For a full list of Dodge College faculty, visit our
faculty directory
.
Internships
Internships are a great way to earn academic credit and gain professional experience. Your dedicated Dodge College Career Advisor will help you find and land the position that best suits your interests and goals.  
Chapman students have interned at studios like:
Study Abroad Opportunities
Animation and effects are everywhere.That's why we offer opportunities to take your studies around the world with study abroad programs.
Check out our international programs to find out how you can expand your passion for animation abroad, and visit our Center for Global Education for even more options to take your education worldwide.
---
Student Clubs and Organizations
Build your community while building your skills. Chapman has plenty of clubs that will help meet other artists and have fun doing what you love to do.
You can view all of Dodge College's clubs here.
---
Admission & Tours
All applicants are required to submit the Common Application and a Creative Supplement. You can learn more about applying here.
While you consider Chapman, we hope you'll come visit us in person! You can:
---
Talk to a Current Student
Want to learn more about the program or student experience? Reach out to a current Animation and Visual Effects student! They would be happy to answer whatever's on your mind.
You can explore all of Chapman's undergraduate majors and minors with our
program finder
.
Check out our blog!
---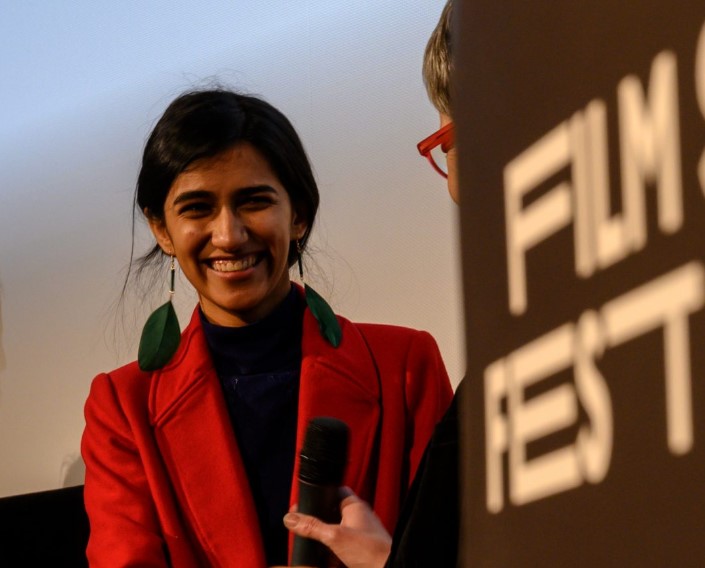 Get the latest info on the people, events and projects that make our school an amazing place.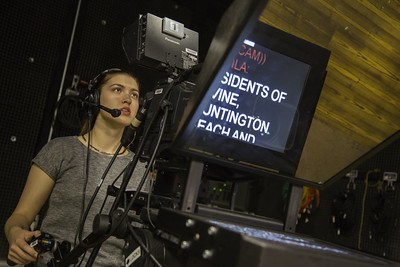 We've replicated the facilities where leading industry professionals work and made them available to students 24/7.